What is Live in Care?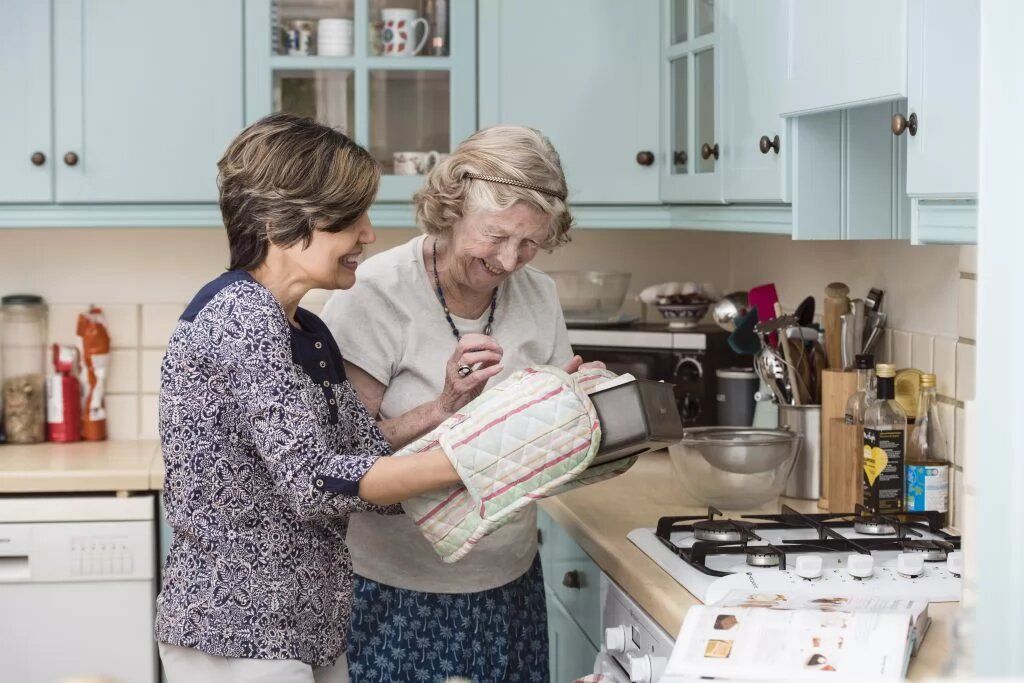 Live-in care means that a carer will live-in your loved one's home. Find out how live-in care can work for you, including information about costs, where a live-in carer can be found, and what they will need.
What does live in care mean?
Live in care means having a fully trained carer living with you in your own home. Your live in carer will support you with your specific needs to keep you comfortable and independent at home. Our live-in carers and companions help with:
Personal Care and Specialist Medical Care
Dietary and Nutritional needs
Companionship and Support
Housekeeping and Other Daily Domestic Tasks
Live-in care means that a carer will live-in your loved one's home around the clock, and be on hand at all times.
There are many different types of care, including:
Respite care

Overnight care

Hourly care

Companionship care

Postoperative care

Palliative care

Disability care
And a live-in carer will often provide all of these things in one package.
What is live in home care?
Live in home care is the same as live in care and these terms should be considered interchangeable. Sometimes terms such as 24 hour live in care are also used.
What is live out care?
Live out care involves full time care but without the carer living in your home. In relation to whether live in carers are a good idea, this depends on your preferences and location. Sometimes people prefer their privacy and living in areas of higher population density means live out care may be more suitable.
Why choose live in care?
The quality of care home available to your loved one will depend on where they live. It might be that there are good options available, and it might be that there aren't. However, what is often if not always the case, is that there will be a waiting list for a care home that may be months or even years long.
In contrast, a live-in carer can start immediately. With HomeTouch we can find you a match based on geographical location, expertise and personality within 24 hours. We have the largest library of quality live-in carers in the UK, which puts us in a unique position to find you the carer that is right for you.
Quality of care is important, as is the environment and the availability of facilities that contribute to general wellbeing. In care homes it is often the case that carers have to stretch their time between multiple residents, which means that your loved one may have to wait for carers to get to them.
A live-in carer's time is specifically focused on your loved one and their needs. In addition, your loved one is able to remain in their own home, close to friends and family, and if they have a beloved pet they won't have to part with it. Social activities need not change, and a carer will normally provide transport and accompany your loved one to appointments.
In care homes, many different carers are employed, which can lead to inconsistency in care. What's more, if your loved one has dementia the high turnover of staff can be disorientating and distressing.
A live-in carer will be a consistent friendly face day-in-day-out, meaning that a strong relationship bond can form between them and your loved one. If your loved one requires help with intimate self-care, like washing and using the toilet, a loss of dignity can be a real problem. With a live-in carer, a working relationship built on trust can be forged, helping your loved one to feel a sense of control over their own ageing process.
How much does live-in care cost?
Now that you have answered the question – What is live in home care? – the next question is how much does live in care cost? Despite the many benefits, live-in care is often very competitively priced. At Hometouch our live-in carers are available from £1250 per week, although the price can depend on the care package and how experienced the carer is. This can be cheaper than a lot of quality care homes, which can cost anything from £1000 per week.

Speak to one of our knowledgeable care advisers about Hometouch's high quality live-in care service
What's more, a specialist live-in carer can be provided. Many of our carers are highly qualified and experienced and, depending on the level of work required, won't need much more in the way of payment.
---
If you need to find quality live-in care, the Hometouch team can help. We can provide you with advice and support, and help you to find a top quality carer in your local area.
Just call 020 7148 0746.
---
How does live in care work?
Finding a live-in carer can be easier than you think. Many agencies are available and can send someone to you at very short notice.
However, in most cases, you won't have any control over the person who is sent, and you will often pay more for the service. Agencies have to take a high commission rate to cover their overheads, and they have an established reputation for paying their carers the absolute minimum wage. This can lead to a high turnover of staff, which leads to the same problem seen in a lot of care homes and nursing homes.
Hometouch provides a very effective alternative. Because our platform maximises the benefits of technology, you pay less while we pay our carers more. Our carers are self-employed, but before they are given a profile on our website they go through a 42-point vetting process that is so thorough only 5% of our applicants get through.
This means that you get the peace-of-mind that comes with knowing that your loved one is being well looked after, while our carers get more control over their work and are able to commit to longer-term contracts.
You can start your carer search by clicking on the link below. The process takes minutes, and you will receive a call from our friendly team, who are available to help you through the process.
What does a live-in carer need?
A person living in your loved one's home will require their own room. This doesn't have to be a bedroom, any room can be converted to create a private space, but it will need:
A clean and comfortable bed

Space to store their belongings

A real door that can provide privacy

Access to bathroom facilities – these don't need to be private to the carer, but access is important
Bonus features are:
A television – to allow for watching their own shows

An internet connection – access to the web is a very important part of daily life for most people today
Find out more: