Schizophrenia Live-in Care
---
Live-in care for patients with schizophrenia can help maintain good physical and mental health as well as independence, improve quality of life and daily functioning. Hometouch are live-in care specialists with a wide range of experience in mental health conditions, led by a clinical team.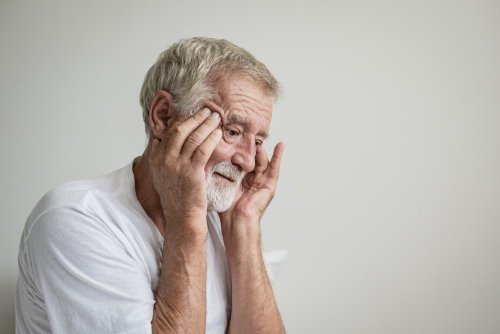 Schizophrenia is a complex and long-term mental illness causing a variety of psychological symptoms. It leads to a change in a person's feelings, thoughts, and behaviour. It is often described as a psychotic illness in which a person is sometimes unable to distinguish their thoughts and ideas from reality. Many people with Schizophrenia live a full life of their own. Whilst others cope with the periodic episodes of the illness, some may have persistent and debilitating symptoms, making it essential to get support and care. Home care or live-in care is the best choice for Schizophrenia as it is provided in their familiar environment. They will be more likely to cope with the mental challenges efficiently in their familiar and safer surroundings.
What is Schizophrenia?
It is a long-term mental condition that is often referred to as psychosis. The exact cause of Schizophrenia is unknown, but it is believed to be due to a combination of genetic and environmental factors. Certain triggers can make the condition more severe, for example, a stressful life event or drug misuse. It is one of the common mental conditions, with many continuing to lead a normal life. According to an estimate, one in every 100 people experience Schizophrenia in their lifetime. The disease is diagnosed between the ages of 15 to 35 years.
Speak to one of our knowledgeable care advisers about Hometouch's high quality live-in care service
Effects of Schizophrenia
Early diagnosis and proper management can reduce the risk of severe relapses. People who have Schizophrenia have following symptoms:
Hallucinations: Seeing or hearing things that have no existence outside the mind.
Delusions: beliefs that are not based on reality.
Muddled thoughts.
Losing interests in daily activities.
Not caring about personal care.
Avoid people, including friends.
Early diagnosis and management improve the outcome. The management of Schizophrenia is a combination of medications and therapies. The support can reduce the impact of the condition on daily life.
Live in Care for Schizophrenia
People with schizophrenia experience different symptoms at different times. The complexity of disease can make the support a bit challenging. It can be stressing and upsetting for the families too. The live-in care can provide full support through the good and bad days allowing the sufferer and their family to cope with the challenges. Home care has the benefit of availability for 24 hours and 7 days a week whenever needed. The home carer has the experience to deal with the mental condition of the sufferers in Schizophrenia. The carers will assess the sufferer's needs and severity of disease and then make a support plan.
Live in Care Services Provided for Schizophrenia
People who have Schizophrenia will experience variable symptoms with variable severity. Some may experience a single episode of hallucinations, delusions, and loss of interests followed by recovery. Others may have relapses but live normal lives in between the episodes. During episodes, they need support to develop skills necessary to deal with Schizophrenia rather than self-isolating during the episode. The services provided in home care are:
Support with personal care, including hygiene measures.
Helping in household chores from cleaning to making meals.
Help to learn self-care during the symptoms.
Medication administration.
Develop companionship to deal with the psychological symptoms more efficiently.
The home carers try their best to develop friendly relations whilst providing support and care. In this way, the sufferer regains confidence and the ability to cope with the challenging time more effectively. They also work with their doctors and other therapists to normalise the life of sufferers as soon as possible. By looking and choosing the right home carer who is experienced and professional, Schizophrenic individuals can be able to lead a normal life even during the episodes of symptoms.
Apply for live-in care jobs
---
Hometouch has been one of the best companies I have worked for in the care sector! I have always been told I'm appreciated and been made to feel like it too. I'm so happy to be a part of the Hometouch team
Shaheen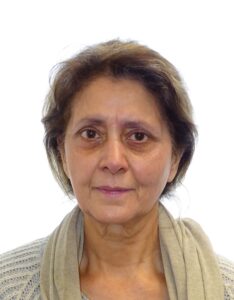 ---
£750 - £900 per week. Double bank holiday pay
---
You choose your own clients
---
Free training, webinars and supervision
Apply now