Autistic Spectrum Disorder Live-in Care
---
Live-in care for people with autism can help recover independence and quality of life. Hometouch are live-in care specialists who understand that autism affects people differently. Hometouch's person-centred approach achieves better outcomes of care enabling individuals to be in control of their care.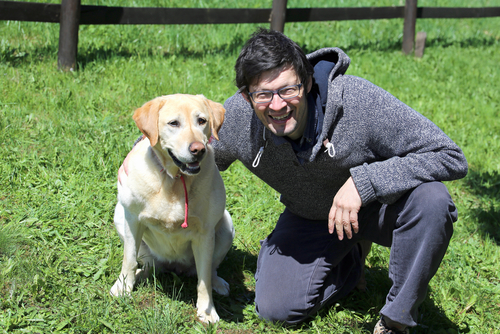 Autism is a spectrum that means that it is different for every affected individual. Autism is not a disease or illness; instead, it is a condition in which your brain works differently than others. Autistic spectrum disorder (ASD) is a condition affecting a person's social interaction, communication, behaviour, and interests. Autistic persons have specific patterns of strengths and difficulties. They have many strengths as compared to other people like they are very good at noticing minor details. But they have many difficulties in social communication and interactions. Being autistic doesn't mean that one cannot enjoy life fully. They only need some support to keep things going smoothly. Home care is the preferred mode of care for these individuals as they can feel safe in their familiar environment.
What is Autistic Spectrum Disorder?
It is estimated that 1 in every 100 people in the UK is autistic, with boys being more affected. It is not a disease, and there is no cure. If a person has ASD, he or she has to live their whole life with it. It does not restrict a person from leading a normal life, but certain therapies are needed to make them live a life they want to. Some people with ASD require little or no support, while others need daily support from a carer or parents. ASD can present as early as before three years of age but may be diagnosed after three years. The children need speech and language therapy, occupational therapy, educational support, and other interventions to help them live a normal life.
Speak to one of our knowledgeable care advisers about Hometouch's high quality live-in care service
Effects of ASD
As already said, autism is a spectrum, and not every autistic person presents in the same way. The severity may be different, but these people find such things difficult:
To communicate and interact with other people.
To understand how other people feel or think.
Things like bright lights, noise make them overwhelming, and stressful.
Become anxious or upset in unfamiliar surroundings.
Take longer to understand something.
Do the same thing over and over again
Home Care for Autistic Spectrum Disorder
Caring for an autistic person is more than looking after them. It involves emotional and moral support making them able to interact normally with other people. Although a family member can also provide support and care, it is essential to get a professional home carer for an autistic person. The carer assesses the autistic person or child and makes a support plan accordingly. The home carer develops a friendly relationship with the sufferer in their home environment where they feel comfortable. The services provided depends on the severity of symptoms and the age of the sufferer. If a child needs support, that will be different from the support provided to the adult. Services provided in home care for autistic spectrum disorder include:
Helps in getting ready for school, college, or university.
Helping with personal care, meals, and feeding.
Make strategies to maintain relationships with friends and family.
Provide support for participating in the community, such as shopping, leisure activities, public transport, and social events.
Help to develop independent living and household management skills like planning and budgeting.
Helps in developing social skills to interact with other people with confidence.
Assist while attending medical appointments.
Provide support to the loved ones to deal with the autistic behaviour efficiently.
Home care for ASD is specialised in providing emotional support, which is essential to pass through the hard times. They also work in collaboration with other therapists to maximise the support and care needed. In this way, with continuous backing, autistic individuals can live a life in a better way.
Apply for live-in care jobs
---
Hometouch has been one of the best companies I have worked for in the care sector! I have always been told I'm appreciated and been made to feel like it too. I'm so happy to be a part of the Hometouch team
Shaheen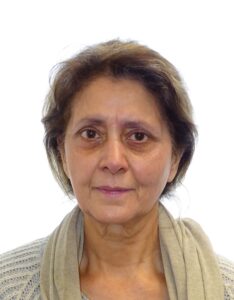 ---
£750 - £900 per week. Double bank holiday pay
---
You choose your own clients
---
Free training, webinars and supervision
Apply now