Overnight care at home
---
Overnight care can support people to live safely in the comfort of their own homes. It's challenging if your loved one is restless, distressed, or uncomfortable in the night. Hometouch can provide quality, compassionate overnight home care to maintain wellbeing and improve quality of life.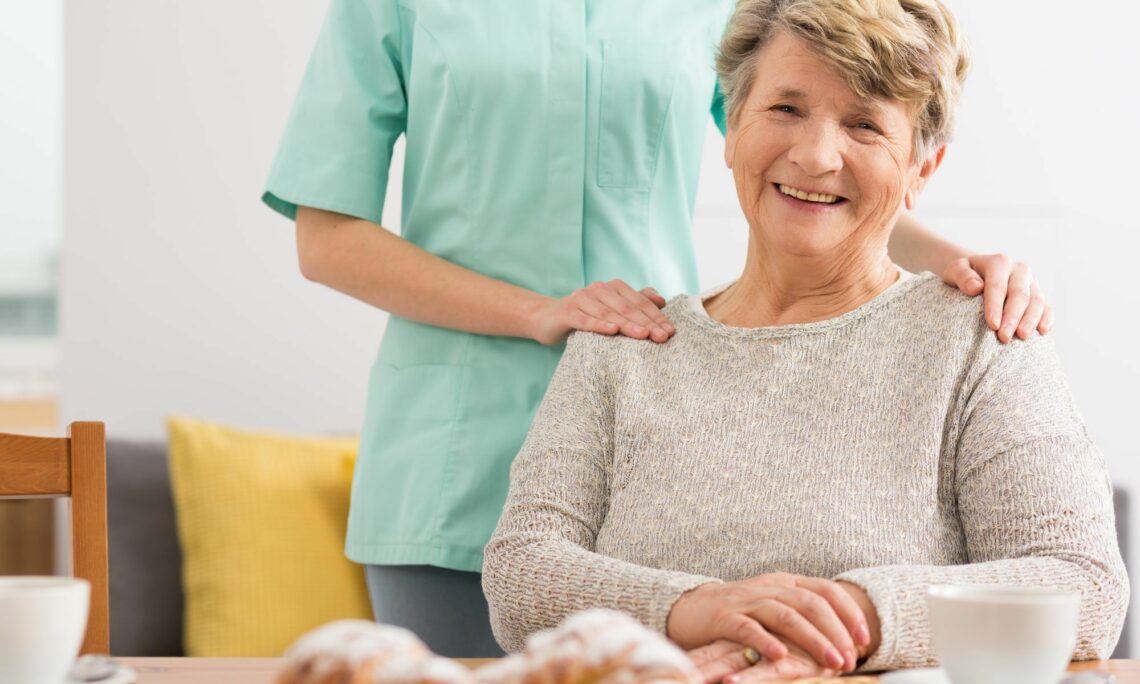 What is Overnight Care?
Overnight home care is practical, personal, and nursing care, provided in the home at night. Overnight home carers can provide support, a helping hand, and overnight nursing care according to the individual's needs. Caring for someone restless, unwell, or confused at night is exhausting. At this difficult time, night-time care provides respite for family carers. As a result, your loved one can continue living safely in the familiarity of their own home.
Speak to one of our knowledgeable care advisers about Hometouch's high quality live-in care service
Who is Overnight Care suitable for?
Overnight home care can support anyone whose nights are sleepless, restless, or disturbed. Dementia and illness can make the elderly and the frail vulnerable overnight. Darkness can also increase the risk of injuries and falls. However, overnight caregivers can provide help and sensitive supervision to keep your loved one secure. You can rest, knowing that they are in safe hands.
Overnight care for dementia
Alzheimer's disease affects the body's natural cycles of sleeping and waking. As a consequence, your loved one may be restless and wakeful. Disorientation and unawareness of surroundings can lead to wandering and getting lost. What's more, dim lighting can increase the danger of trips and falls. When someone you care for is agitated, unwell, or confused at night, it can be physically and emotionally draining. At this stressful time, overnight care support can maintain their safety and help you get the sleep you need.
Overnight care for the elderly
Elderly home care can offer reassurance, increase confidence and boost wellbeing. Above all, it can provide peace of mind. Importantly, the service is flexible and can adapt to your loved one's individual needs. This can range from acting as an encouraging presence in case of emergency to an overnight waking caregiver providing personal and complex care and treatment.
Overnight nursing care
Care needs don't stop when the sun goes down. That's because people with serious illnesses and degenerative conditions often need support and treatment around-the-clock. Qualified nurses can provide overnight clinical care and support people with complex health needs. Hometouch can provide specialists to manage tracheostomies, monitor ventilation, and help with stomas, catheters, and tube-feeding. Above all, they can help keep your loved one safe and comfortable. Throughout the night.
Overnight emergency care
In the case of an emergency, overnight care can provide temporary support. Some people may need temporary overnight care as they recover from an operation, illness, or injury. Alternatively, a family carer may need emergency respite because they are unwell, exhausted, or called away by other commitments. Emergency care is entirely flexible, providing help for as long as you need.
What are the benefits of Overnight Care?
Overnight home care can help your loved one spend the rest of their days in the home that they love. A care package can be created to target their individual needs. With support, they can live life at home safely, comfortably, and with dignity. Overnight care can offer:
Family respite:
Providing care day and night can be demanding and difficult. Overnight care can provide rest and respite for family carers. So, you can get the time you need to sleep and recharge your batteries.
Restlessness and wandering:
Dementia upsets the body's natural sleep cycle, especially in the latter stages of the disease. As a result, your loved one may be confused or distressed. They may wander, get agitated, and act up at night. Around-the-clock supervision is stressful and tiring for family carers. Overnight carers can provide a watchful eye and reassurance.
Fall prevention:
Falls are a significant cause of head injuries, fractures, and cuts for the elderly. Having a fall can also knock confidence and reduce mobility. Overnight carers can support safe mobilisation, help with toileting, and reduce the risk of falls.
Rising and retiring:
Too many elderly or disabled people sleep in chairs. Simply because it's awkward and uncomfortable to get into bed. An overnight carer can help at bed-time and support your loved one to get up, washed, and dressed in the morning.
Who provides visiting care?
The local authority, specialist agencies, and private advertisements are sources of overnight care. Hometouch offers two models of care to meet the individual needs and budgets of our clients. Both packages of care have the same rigorous standards of carer selection to ensure your loved one's safety and wellbeing
Hometouch Regulated Care is inspected and regulated by the CQC. It provides a fully-managed, overnight care service with high-quality customised care and the option of specialist in-house nursing and dementia care.
Hometouch Introductory Care is Hometouch's award-winning model of care. It offers full control and choice over care, at an affordable price. You can choose self-employed visiting carers that have had thorough police, qualification and reference checks. This model of care means that the costs are lower.
The price of night care will depend on how restless and wakeful your loved one is, as well as on the model of care you choose. If carers spend the night awake and working, then caregivers charge their usual nightly rate. But if they usually sleep undisturbed with just one or two interruptions for toileting or other support, then a lower fee may be applicable.
Speak to one of our knowledgeable care advisers about Hometouch's high quality live-in care service
What makes our Carers special?
Hometouch visiting carers are special, in fact we believe they are modern day heroes. They are compassionate and caring and individually chosen because of their experience, skills and ability to make a real difference. Communication is a fundamental part of care, which is why our live in carers are fluent in English, have a warm, friendly personalities and are selected to suit your loved one's personality and needs. Sometimes just a sweet cup of tea and a good chat can make all the difference. At Hometouch, all our carers need to pass the most important test: Would we want them to care for our own family?
Apply for live-in care jobs
---
Hometouch has been one of the best companies I have worked for in the care sector! I have always been told I'm appreciated and been made to feel like it too. I'm so happy to be a part of the Hometouch team
Shaheen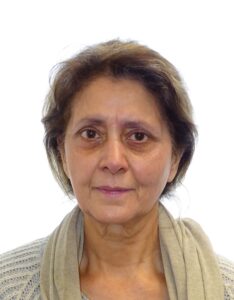 ---
£750 - £900 per week. Double bank holiday pay
---
You choose your own clients
---
Free training, webinars and supervision
Apply now