Live in Companionship
---
Companionship carers provide support, a friendly face and a helping hand. Hometouch can provide a live in companionship carer tailored to the unique needs of the individual, supporting your loved one live an active, social and fulfilling life.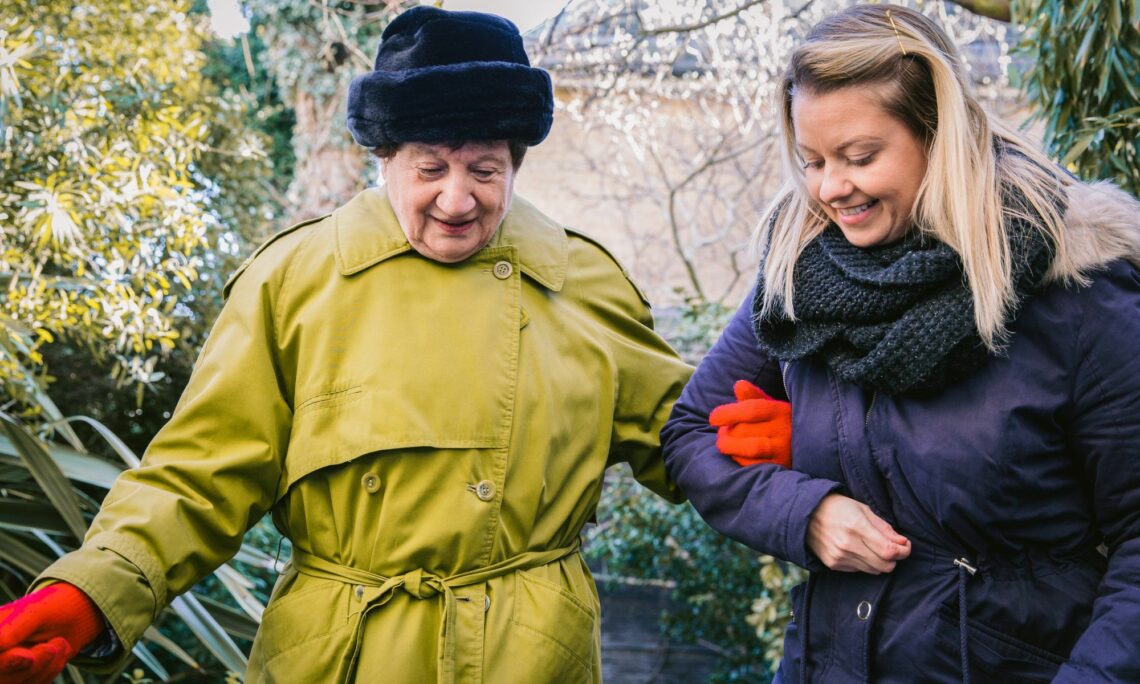 What is Companionship Care?
Companionship care is support for people who are isolated and lonely, but still healthy and happy to remain in their own home. Mobility problems, illness or frailty can make home life lonely and difficult. A live in companionship provides care and company can help maintain safety and boost quality of life.
Speak to one of our knowledgeable care advisers about Hometouch's high quality live-in care service
Who is Companionship Care suitable for?
Companionship care can support anyone who is lonely and struggling to manage independently but who wants to continue living in their home.
Companionship Care for the elderly
Elderly companionship care can support people who are struggling with social isolation. Decreased mobility, the loss of a partner and family living at a distance mean that more elderly people are living alone. Nearly half of all people over 75 live alone and many feel isolated or lonely. Over a million older people say they often or usually feel lonely. Age UK said: 'Most people will feel lonely at some point in their lives. It's a deeply personal experience that – in most cases – will thankfully pass. But for a growing number of people, particularly those in later life, loneliness can define their lives and have a significant impact on their wellbeing.' Care isn't only for people with disease, dementia or complex health needs. Companionship care can help your loved one get out and about, assist them around the house and offer them the chance for a chat over tea and cake.
What are the benefits of Companionship Care?
Companionship care can help boost health, wellbeing and quality of life.
Health benefits: Loneliness can be bad for you. Research studies show that that older people who feel lonely are more likely to become depressed and develop dementia. Age UK have calculated that loneliness can be as harmful to health as smoking 15 cigarettes a day.
People who are active socially may have fewer memory problems than those who are often alone. The brain is highly adaptable with nerve cells changing in response to social interaction. This neuroplasticity is important for the brain's healthy function as we grow older.
Confidence boost: When someone has lost a partner or has impaired mobility, it can be worrying to go on errands, outings or to social events. A companionship carer can provide support and an elbow to lean on. With the reassurance of back-up, your loved one may have more confidence to leave the house.
Personal Assistance: Even if your loved one is generally managing well at home, it can help to have assistance with administration and more demanding tasks.
A helping hand: A companionship caregiver is not just for company, they can also help out around the house or run errands. Whether a letter needs posting, some shopping needs collecting or the dishwasher needs emptying, Hometouch companionship carers will reliably get the job done.
Appointments and outings: Medical conditions or failing eyesight can mean that driving is no longer possible. This can make getting around a challenge. Carers with cars, or licences to allow them to drive a family own vehicle, can make getting to appointments, meetings and parties much easier.
Hobbies and interests: Taking part in meaningful activities can make life interesting, enjoyable and worth living. It's easy to let hobbies slide after an injury or illness. A carer can help people rediscover their interests, whether it's dancing, swimming, bridge or stamp collecting and support them to get to clubs or social centres.
Self-care: Most people requiring companionship care are independently able to bathe, dress and go to the loo. However, carers can offer support where needed and provide sensitive assistance with trickier tasks.
Adaptable care: Home care can be flexible and adapt to changing needs. Companionship carers may start out providing just a few hours of company and support. If you loved one becomes unwell or infirm, the assistance can be extended to meet the new demands. From simple help with chores to twenty-four-hour nursing care, the right care can be found to ensure they can continue to live safely in their own home.
Who provides Companionship Care?
Hometouch provides companionship carers that come into your loved one's home to offer help, support and friendship. Most people requiring companionship care are used to living and coping alone, Hometouch companionship caregivers understand this and aim to be sensitive, respectful and discreet. Hometouch will provide a bespoke companionship care service targeted to the individual's needs and preferences, and do as much or as little as needed to support your loved one in living a full and independent life. Hometouch companionship carers can be employed in two ways, depending on personal needs and preferences.
Speak to one of our knowledgeable care advisers about Hometouch's high quality live-in care service
What makes our Companionship Carers special?
Hometouch companionship carers are special, in fact we believe they are modern day heroes. They are compassionate and caring and individually chosen because of their experience, skills and ability to make a real difference. Communication is a fundamental part of care, which is why our live in carers are fluent in English, have a warm, friendly personalities and are selected to suit your loved one's personality and needs. Sometimes just a sweet cup of tea and a good chat can make all the difference. At Hometouch, all our carers need to pass the most important test: Would we want them to care for our own family?
Apply for live-in care jobs
---
Hometouch has been one of the best companies I have worked for in the care sector! I have always been told I'm appreciated and been made to feel like it too. I'm so happy to be a part of the Hometouch team
Shaheen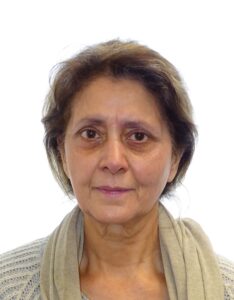 ---
£750 - £900 per week. Double bank holiday pay
---
You choose your own clients
---
Free training, webinars and supervision
Apply now