Occupational therapy for dementia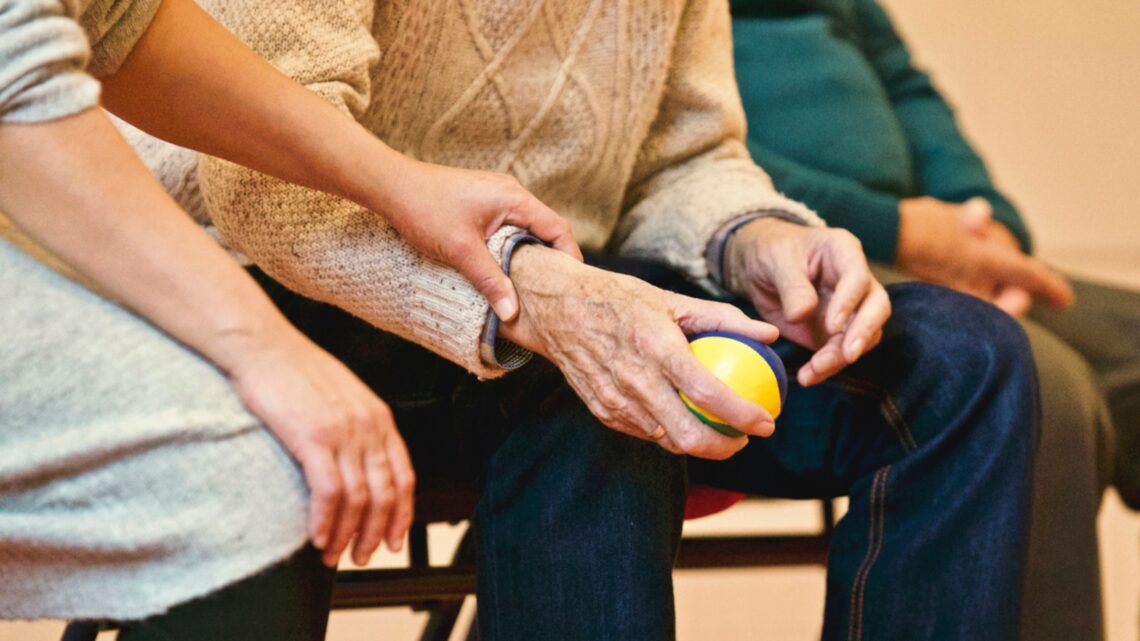 What is occupational therapy?
Occupational therapy is the use of assessment and intervention to support someone with everyday tasks. Often, it's used as part of rehabilitation after an illness of injury. Practitioners are called occupational therapists and will take stock of the person's needs and potential risks, and recommend and assist in ways to live a safer, fuller life.
How can occupational therapy help people with dementia?
Occupational therapy can improve daily functioning, social participation and wellbeing in people with dementia. It also has been shown to improve the sense of competence and wellbeing of primary caregivers.
People with dementia often experience forgetfulness, wandering, problems with planning, personal care and mobility. An occupational therapist will work with someone with dementia to identify where there are difficulties in independent function and day-to-day activities. They'll recommend ways to adapt the environment to support the person with dementia, for example by adding dementia-friendly clocks or by labelling doors. They'll also work with their client and the family to improve basic skills – whether that's training to improve motor function and mobility, reasoning skills to help complete everyday tasks, or communication techniques to overcome boundaries.
As well as providing practical advice, such as recommending specialist seating or other mobility aids, they can work with the patient's family to offer everyday advice and techniques for managing care. They will also ensure that the wellbeing of the caregiver is being met, offering emotional support, coping strategies and information about societies and networks available.
The Occupational Therapy Practice lists the following as typical ways in which an occupational therapist will support someone with dementia and their loved ones.
Ways occupational therapists can help people with dementia
Advice on new techniques to continue to complete everyday activities such as dressing and meal preparation as the condition advances
Support with sourcing the right equipment to help with difficulties as they arise, this might be the correct wheelchair or comfy chair for example
Longer term recommendations in terms of ensuring your home will meet your needs both now and in the future, including considering adaptations such as wet rooms or stairlifts
Fatigue management, as extreme tiredness is a common problem with dementia
Memory strategies to help manage short term memory loss
Orientation strategies
Reminiscence work to help manage long term memory loss
Routine planning, to help structure the day and provide stability
A study in the British Medical Journal found community occupational therapy to be 'successful and cost effective, especially in terms of informal caregiving' for people with dementia. Our exceptional carers can help to provide this support, or work alongside occupational therapists to ensure your loved one is receiving the care to help them get the best out of life.