Looking for Domiciliary Care at Home?
---
Domiciliary care is personal and practical help provided at home. Professional care can support safe, independent living in the comfort and familiarity of your own home.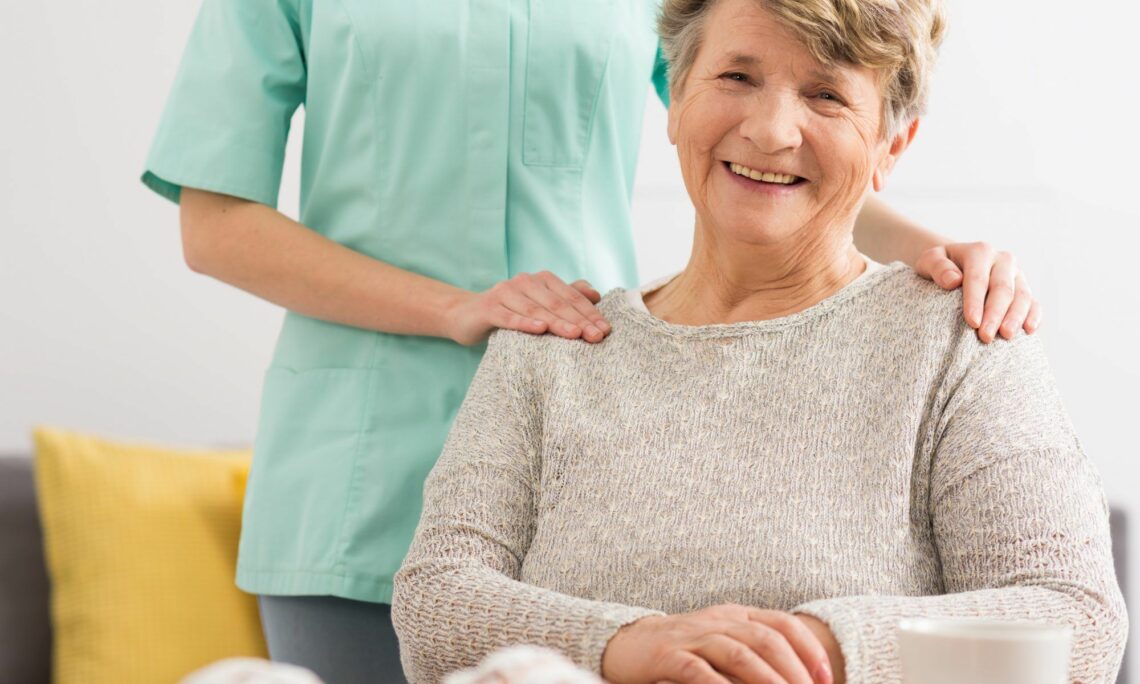 What is domiciliary care?
The word domiciliary comes from the Latin word for home. Domiciliary care is care provided to people in their own homes. It includes support with household chores, personal care and any other activities that are a challenge. expert domiciliary care can allow your loved one to continue living independently in the home they love. Domiciliary care can help people of any age that are struggling to cope at home. Support can assist individuals with physical or learning disabilities, dementia, disease or frailty. Baosting their wellbeing and quality of life. Home care can also provide rest and respite for over-burdened family carers. The Department of Health's guide to minimum standards for domiciliary care states: 'Care and support workers may be directly providing the care themselves. But they are more likely to be providing the care jointly with the person needing assistance. Encouraging them to do as much as possible for themselves in order to maintain their independence and physical ability. Support workers will be providing support and assistance to people with a range of disabilities. Helping them to maximise their own potential and independence.'
Speak to one of our knowledgeable care advisers about Hometouch's high quality live-in care service
What could domiciliary care include?
Domiciliary care includes any visiting assistance at home. This could be provided by a carer, home help or personal assistant. The Department of Health has defined four key parts of domiciliary care: • Non-physical care. This can include gentle reminders, encouragement and keeping an eye on activities of daily life. • Help with body functions such as toileting, bathing and feeding. • Close personal care such as helping with dressing, getting out of bed or the bath safely. • Psychological assistance, including supporting and promoting social interaction. Carers can also manage challenging behaviour and help with cognitive function for those with dementia or learning disabilities .
Who is domiciliary care for?
When it becomes difficult to live safely at home, residential care is not the only option. Home care can help people live independently in their own homes. Anyone who is struggling with self-care, home chores or the everyday challenges of life, can choose domiciliary care instead of a care home. A helping hand can be beneficial after an illness, injury or an operation. It is particularly useful if a loved one is struggling to mobilise or prepare meals for themselves. Home care can also help the frail elderly and people with chronic conditions such as dementia, Parkinson's, MND or multiple sclerosis.
Respite domiciliary care
One in ten people in the UK act as unpaid carers to family or friends. That's around seven million family carers- and the numbers are rising. Caring can be very rewarding, but it can also affect the emotional and physical health of family carers. Respite domiciliary care can provide time for rest, relaxation and fun. There's evidence that carers who have regular breaks are less likely to experience mental ill-health. So, respite care can help them stay healthy and well.
Domiciliary or live-in care?
Live-in care is received twenty-four hours a day. In contrast, domiciliary care is provided at set times and paid for on an hourly basis. It can range from regular assistance with household chores or errands to numerous daily visits a day. Professional caregivers can help with getting in and out of bed, support personal care and oversee medication. Care can include overnight services to provide help with toileting, support for those who are restless in the night time and to offer respite for family. Domiciliary care is flexible and can be customised to the individual's requirements. People with degenerative conditions like dementia, will experience increasing symptoms as the disease progresses. In the early stages of an illness, a loved one may only require a few hours of help. They will need more support over time. Domiciliary care can adapt to the evolving needs.
Hometouch domiciliary care
Domiciliary care from Hometouch is designed to be straightforward and stress-free. We offer introductory or regulated care. Your family's preferences and the level of care that your loved one needs will determine which service is the right fit. Hometouch Regulated Care is available for people requiring more than 20 hours care per week. It is a fully-managed care service that allows your loved one to benefit from in-house nursing and dementia specialist expertise. Hometouch Introductory Care is Hometouch's award-winning model of care. It provides affordable, adaptable care. Introductory Care offers families choice, transparency and control over care. In addition, it allows them to build a direct relationship with the carer.
Speak to one of our knowledgeable care advisers about Hometouch's high quality live-in care service
What makes our Carers special?
Hometouch visiting carers are special. In fact we believe they are modern day heroes. They are compassionate and caring and individually chosen because of their experience, skills and ability to make a real difference. Communication is a fundamental part of care, that's why our live in carers are fluent in English and have a warm, friendly personalities. They are selected to suit your loved one's personality and needs. Sometimes just a sweet cup of tea and a good chat can make all the difference. At Hometouch, all our carers need to pass the most important test: Would we want them to care for our own family?
Apply for live-in care jobs
---
Hometouch has been one of the best companies I have worked for in the care sector! I have always been told I'm appreciated and been made to feel like it too. I'm so happy to be a part of the Hometouch team
Shaheen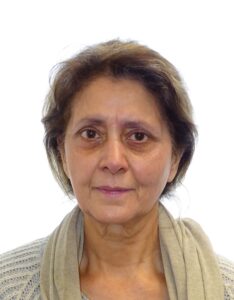 ---
£750 - £900 per week. Double bank holiday pay
---
You choose your own clients
---
Free training, webinars and supervision
Apply now