Looking for disability care?
---
Disability care is care provided to support disabled people living at home. It ranges from practical help with everyday tasks like housework and bathing, to nursing assistance with complex needs. Hometouch covers the whole of the UK and has can provide disability live-in care.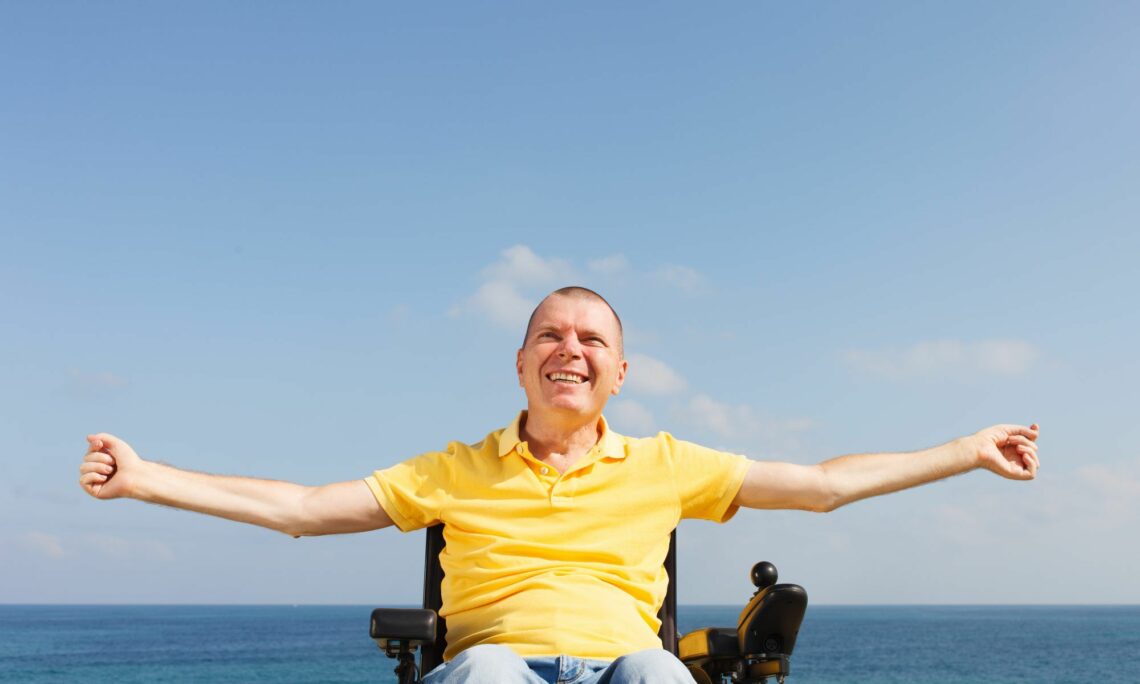 Disability and carers
Disability care can support function and help people affected by disability to live independently and with dignity. Each disabled person has different challenges and needs, so there can't be a one size fits all disability and carers service. Hometouch performs a careful assessment to work out what disability home care and support is needed, makes a disability care plan, then finds the right person to provide that disability care at home.
What is disability live-in care?
Disability live-in care is a type of practical care, support and healthcare that takes place in the individual's own home. Expert carers live-in the home, providing a helping hand twenty-four hours a day. The carer can maintain safety, assist with chores and support personal care like bathing, dressing and toileting, as well as helping prepare food and offering a friendly face and a little company. Disability live-in care services can be beneficial for those who can no longer live safely on their own. Depending on needs, live-in carers can offer complex nursing care, manage incontinence and administer prescribed medication as well as providing sensitive support and ensuring safety, day and night.
Disability Care Act
The Disability Care Act put an individual's wellbeing at the centre of care. A worrying 1 in 4 disabled people say that they have little control over their day-to-day lives. Hometouch's disability care service offers the individual choice and control over care.
Disability home carers can support physical, mental and emotional health and facilitate work, education, hobbies and personal relationships. The person needing care is in charge, they identify their targets and the support they would like to have, then Hometouch carer assist them in reaching their aims. The professional carers can do as much, or as little as is needed, supporting independence and always treating the individual with respect.
Speak to one of our knowledgeable care advisers about Hometouch's high quality live-in care service
Who is disability care suitable for?
Disability care can support anyone who is finding it difficult to manage independently and wants to continue living in their home. A disability is a physical or mental impairment, which has significant and longstanding effects on someone's ability to carry-out the normal activities of daily living. There are more than 11 million people in the UK living with disabilities, which can include loss of limbs, stroke, paralysis, learning difficulties such as Down's Syndrome and neurological conditions like multiple sclerosis and motor neurone disease.
Any disability can present challenges. Moving, washing, cooking and using the toilet can all be a struggle without assistance. However, with the right support, life with a disability can still be comfortable, satisfying and full of jo
Disability respite care
Disability respite care can provide family carers with time to relax, rest and recharge the batteries. Family carers do an incredible job, but stresses and strains of caring can affect physical and mental health. Studies have shown that carers report nearly double the level of diseases, disabilities and chronic conditions.
Disability respite care replaces the care that family carers provide, so that they have to time to look after their own health and wellbeing. Whether you need regular short breaks to exercise, work or see friends or a longer period for a holiday, live-in carers and disability home carers can offer the respite needed, without disrupting your loved one's regular routine and environment. You will be able to return to caring rested and refreshed.
What are the benefits of disability care?
Disability care can help someone with a disability continue living in their own home,, surrounded by family, neighbours and home comforts. The right caregiver can help each individual lead a comfortable and fulfilling life, in their own home.
Expert disability care: Hometouch has specially trained carers, experienced in working with people living with disabilities. Carers can provide practical help with the activities of daily living, like cleaning, cooking and dressing, support mobility, transferring and toileting and help with complex needs like incontinence or tube feeding.
Control and choice: Personal budgets and direct payments can help individuals affected with disability access the right care for them. Making informed decisions about the type of care wanted, the times it is needed and the right person to administer that support can empower each individual and make the care experience a positive one.
Flexible care: Home care can be flexible and can be adapted to it any changing needs, which is particularly important if someone is affected by a degenerative disease, or finds themselves temporarily disabled.
The right carer: Care is about a personal interaction. We don't all get on with the same people. When you hire a home carer, you have the opportunity to check them out. You can review their references, meet them and even run a trial shift, so that you know that they suit you and can be trusted, it's about balancing the information that an agency like Hometouch can provide with your own gut instinct.
We are here to help you every step of the way, from deciding on the type of care, to choosing a carer, to reviewing your care plan on a regular basis.
Who provides Disability Care?
Disability care can be provided by the local authority or by agencies like Hometouch providing private, specialist disability care services. Many individuals affected by disability are allocated a personal budget, receiving direct payments to enable them to pay for the care that they need. This allows each person the control to choose the type of care they will receive, when the care will be administered and to select the right caregiver to provide support.
Hometouch disability caregivers can be employed in two ways, depending on personal needs and preferences:
Hometouch regulated care is inspected and regulated by the CQC. It provides fully-managed, live in care service with high-quality customised care and the option of specialist in-house nursing care.
Hometouch introductory care is Hometouch's award-winning model of care. It offers full control and choice over care, at an affordable price. You can choose self-employed carers that have had thorough police, qualification and reference checks.
Individuals can choose to use local authority provided care. The authority may assess your finances and ask you to pay towards the cost of this care. The assessment will look at income, assets and living costs.
When considering expenditure they will take into account living costs like rent and bills, but also disability related expenditure.
What is disability related expenditure?
Disability related expenditure includes items or adjustment necessary for a disabled person to live independently. This can include transport, equipment and special clothing, footwear or bedding.
Disability related expenditure can also include privately arranged home support including:
Respite care
Cleaning and garden maintenance
Personal assistance of not covered by social care
What makes our Disability Carers special?
What do disability live in carers do?
---
Everyday our live-in home carers support families and individuals cope with life's challenges, from tasks such as grocery shopping or ironing to some of the most demanding and emotional circumstances that life throws at us.
Wake & personal care
---
Support with waking, washing, dressing and or toileting – always with consideration and respect
Breakfast
---
Make breakfast, reminders to take medication, drink water and other prompts to help maintain daily wellbeing
Activities
---
Assistance with keeping the body moving and getting fresh air, from a simple stroll down the road to prescribed activities
Lunch
---
Make lunch together (if possible) allowing for participation, inclusion, bonding and mental stimulation
Downtime
---
Some gentle muscle strengthening, a cup of tea and a light afternoon nap. If appropriate, the carer may take a short break.
Light house work
---
Prepare for dinner, meal planning, grocery shopping Help with chores such as ironing and laundry
Bed time routine
---
Personal care before bed, a hot cocoa, reading or listening to the radio. Lighting adjusted to assist circadian rhythm
Night care starts
---
Assistance with getting into bed and toileting. Help with night time WC visits if needed
---
* Everyone's needs and routines are different, and unique, this is a basic illustration of what our carers can help you and your loved one with in a 24 hour care period
What makes our carers special?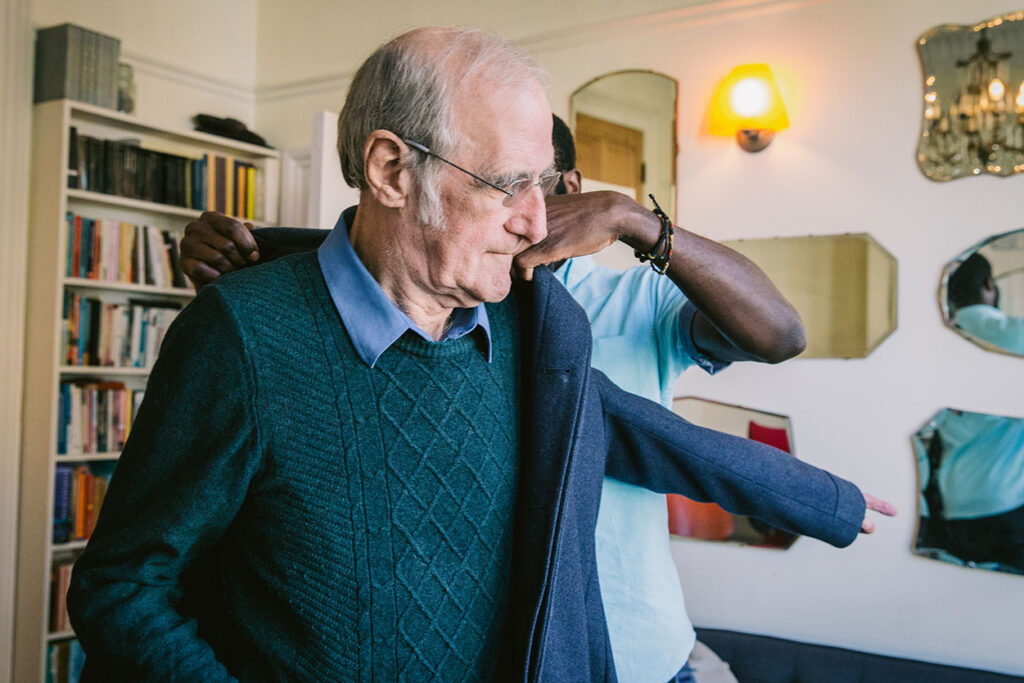 What makes our carers special?
hometouch live in carers are special; in fact we believe they are modern-day heroes. They are compassionate and caring and individually chosen because of their experience, skills, and ability to make a real difference. Communication is a fundamental part of care, which is why our live in carers are fluent in English, have warm, friendly personalities, and are selected to suit your loved one's personality and needs. Sometimes just a sweet cup of tea and a good chat can make all the difference.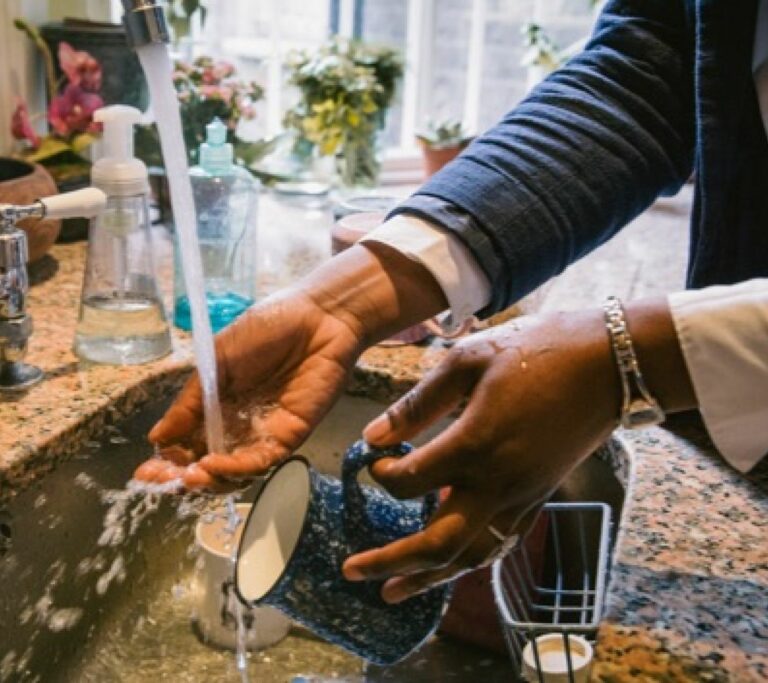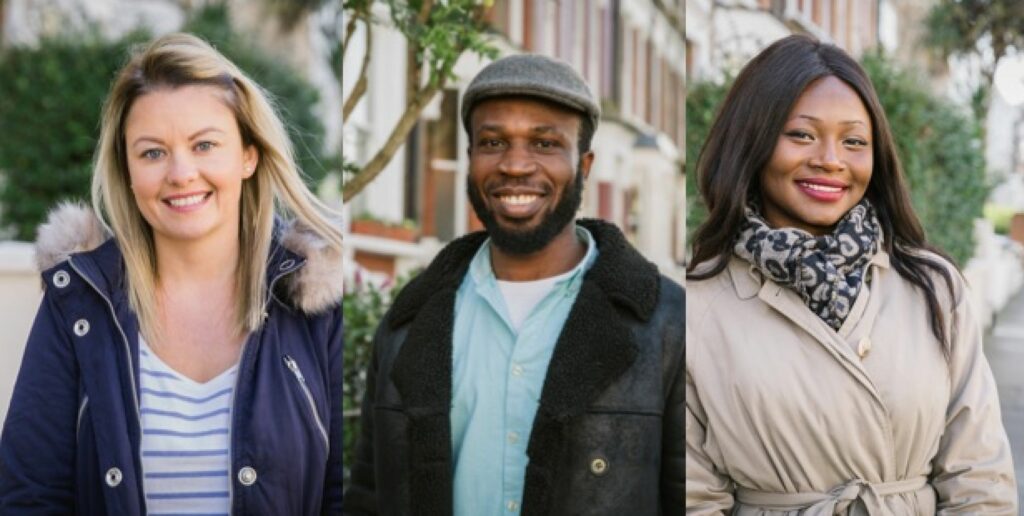 With our live-in home care service, we work hard to ensure your carer is entirely suited to your loved one's circumstances and personality. We also know that conversation is fundamental to caring, which is why all our live-in carers are fluent in English and have a warm, friendly personality. Sometimes just a sweet cup of tea and a good chat can make all the difference. At hometouch, all our carers need to pass the most critical test: Would we want them to care for our own family?
Apply for live-in care jobs
---
Hometouch has been one of the best companies I have worked for in the care sector! I have always been told I'm appreciated and been made to feel like it too. I'm so happy to be a part of the Hometouch team
Shaheen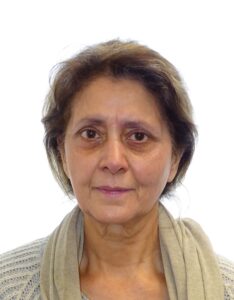 ---
£750 - £900 per week. Double bank holiday pay
---
You choose your own clients
---
Free training, webinars and supervision
Apply now