Huntington's Disease Live-in Care
---
Live in care for patients with Huntington's disease can improve quality of life and daily functioning. Hometouch are live in care specialists in various neurological conditions, led by a clinical team including an NHS psychiatrist.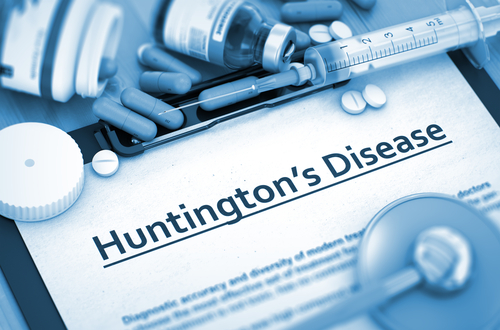 What is Huntington's Disease?
Huntington's disease is a progressive neurodegenerative disorder that damages neurons in the brain affecting a major part of the central nervous system. It is a genetic disorder meaning that it is a family-run disease and caused by inheritance of a faulty gene . It deteriorates a person's physical and mental abilities with time. Symptoms usually start to appear in adulthood between the ages of 30 to 50 years and worsen over 10 to 25 years. In Huntington's disease, toxic proteins are formed due to faulty genes getting accumulated in the brain, causing damage to neurons leading to neurological symptoms.
Speak to one of our knowledgeable care advisers about Hometouch's high quality live-in care service
Effects of Huntington's Disease
It is an incurable degenerative condition with the symptoms of ALS (Amyotrophic lateral sclerosis, Parkinson's disease, and Alzheimer's disease simultaneously). The affected individuals have personality changes manifesting as irritability, mood swings, depression, and altered behavior. These personality changes are the first to appear and can be distressing. With the progression of damage, HD affects movement (unsteady gait and involuntary movements), and cognitive function (awareness, perception, thinking, and judgment). Muscular spasms occur in more advanced stages, leading to slurred speech, difficulty in breathing, and swallowing.
Huntington's Disease Live-in Care
The diagnosis of Huntington's disease is no less than a shock for the patients and their loved ones. It can be a mental and physical challenge to deal with such a progressive illness with worsening symptoms. Patients with Huntington's disease need to readapt with progressive symptoms constantly. In this case, it is essential to get Huntington's disease care that helps them in readaptation and provides emotional support. It is easier to cope with the HD challenges if one is provided care and support in their home comfort, among their loved ones. So, opting for Huntington's disease, live-in care is the right support service to help maintain the best quality of life as possible. Home care has the benefit of being available 24 hours and 7 days a week whenever needed.
Huntington's disease affects around more than 6000 people in the UK, and affected individuals and their families need support at every stage of the disease progression. Every person with HD has variable symptoms, and with the progression of the disease, it is upsetting for the families to look after the sufferer. With time the sufferer finds it difficult to move, swallow, and communicate and becomes completely dependent on others.
Professional and right support helps make the sufferer content and compensate for the loss of functions with medical equipment. Live-in care is not only for the patient but also for their families and loved ones providing them the emotional support to help them cope with the challenges. The home carers for HD devise a support and care plan according to the condition and specific needs of the sufferer, while in the comfort of their own home. disease's progression and the worsening of symptoms, the carer needs to assess and provide a change in support and care required.
Services Provided in Huntington's Disease Live-in Care
The home care for Huntington's disease aims at providing support to the sufferers and their families to deal with the symptoms. Bouts of anxiety and depression are common in HD, so the carer must address their mental health and provide physical support. The services provided in Huntington's disease care are:
Support with personal care.
Managing anxiety, depression, and loneliness.
It helps to maintain general health and alleviate symptoms, for example, by establishing a regular exercise routine.
Helping with medications and attending appointments.
Assisting with general household chores like cooking, laundry, cleaning, and shopping.
The symptoms of HD will change with time, and the carers change the support plan according to the need. The carer also works with neurologists, dieticians, speech therapists, neuropsychiatrists, and other health care professionals to manage the symptoms more positively and effectively.
Apply for live-in care jobs
---
Hometouch has been one of the best companies I have worked for in the care sector! I have always been told I'm appreciated and been made to feel like it too. I'm so happy to be a part of the Hometouch team
Shaheen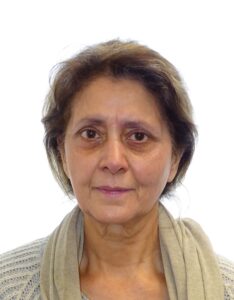 ---
£750 - £900 per week. Double bank holiday pay
---
You choose your own clients
---
Free training, webinars and supervision
Apply now