Learning Disability Live in Care
---
Live-in care for learning disability patients can help recover independence, improve quality of life and daily functioning. Hometouch are live in care specialists delivering person-centred care with a wide range of experience in learning disabilities.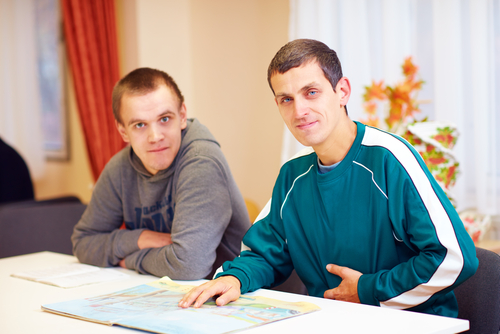 What is Learning Disability?
Learning disabilities come in different forms, but they all impact an individual's ability to live an independent life. Learning disability is a group of conditions that affects how a person will interact with others and with the environment they live in. It is defined as reduced intellectual ability to understand new or complex information, to learn new skills, and reduced ability to cope independently (socially).
Speak to one of our knowledgeable care advisers about Hometouch's high quality live-in care service
Effects of Learning Disability
The effects of learning disability are different for every affected individual. It can be mild, moderate, severe, or profound . It might be difficult to diagnose some people with mild learning disabilities as they may live independently with minimal support. Whilst those with severe types may require 24 hours of care and support to perform most of the daily living skills. Some learning disabilities are diagnosed at birth, others are not discovered until a child can walk or talk.
Live-in Care for Learning Disability
A learning disability affects many people in the world. Some are born with it while others develop as a result of illness or accident in childhood. Every affected person needs some level of support and care. The parents or carers often feel overwhelmed as the child grows into a young adult. In this case, home care provides support to alleviate much pressure . Like everyone, people with learning disabilities want to live full and independent lives, and home care helps achieve these objectives. Learning disabilities vary from person to person and may be associated with emotional and physiological issues. Home care is the best solution as the person stays in their home environment to deal with such issues, and the professionals provide support and care. The benefit of live-in home care is that the carers are available 24 hours, 7 days a week, whenever you need support.
People with learning disabilities and their families face challenges daily. Trained and specialized live in carers also assist the family who cares for a person with disabilities, ensuring that they too maintain their quality of life. Live in carers are trained to provide the highest quality of support and care to people with all types of learning disabilities. Depending on the severity of the learning disability, support workers design the support and care package to assess what the affected person can do and the obstacles?
Services Provided in Live in Care for Learning Disability
Every person with a learning disability is different, and there is not a no 'one size fits all' solution to manage their daily routine. For instance, to care for people with autism, the main part is to communicate clearly so support workers will liaise with the family how to communicate properly. In Down's syndrome, a person has difficulty with speech and language, so the carers can collaborate with the speech therapist to provide adequate developmental support. Every person requires different types of care, and live-in care support usually offers the following services for people with learning disabilities.
Providing support to live at home independently.
Develop skills to manage finances.
Support travel and provide training to gain confidence and independence.
Preparing the person for work, help in job searches, and interview coaching.
Make them learn to stay healthy and do exercise.
Providing support with medications and appointments.
Support in managing correspondence and bills.
Working towards independence with personal care tasks
Helping to build social skills to develop friendships.
Discovering new hobbies, enjoying activities, going out, and about. Having fun.
Live-in care for learning disabilities aims to support people to live independently with the choice of ways they want to live.
Apply for live-in care jobs
---
Hometouch has been one of the best companies I have worked for in the care sector! I have always been told I'm appreciated and been made to feel like it too. I'm so happy to be a part of the Hometouch team
Shaheen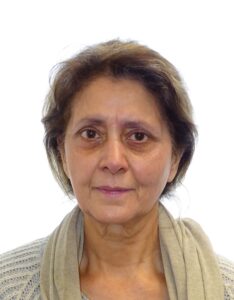 ---
£750 - £900 per week. Double bank holiday pay
---
You choose your own clients
---
Free training, webinars and supervision
Apply now