24 hour care in your own home
---
Looking for 24 hour home care for a loved one? At Hometouch, we specialise in 24 hour care, matching people in need of 24 hour care at home with exceptional live in carers. If you are looking for a 24 hour live in care package or 24 hour dementia care at home please get in touch.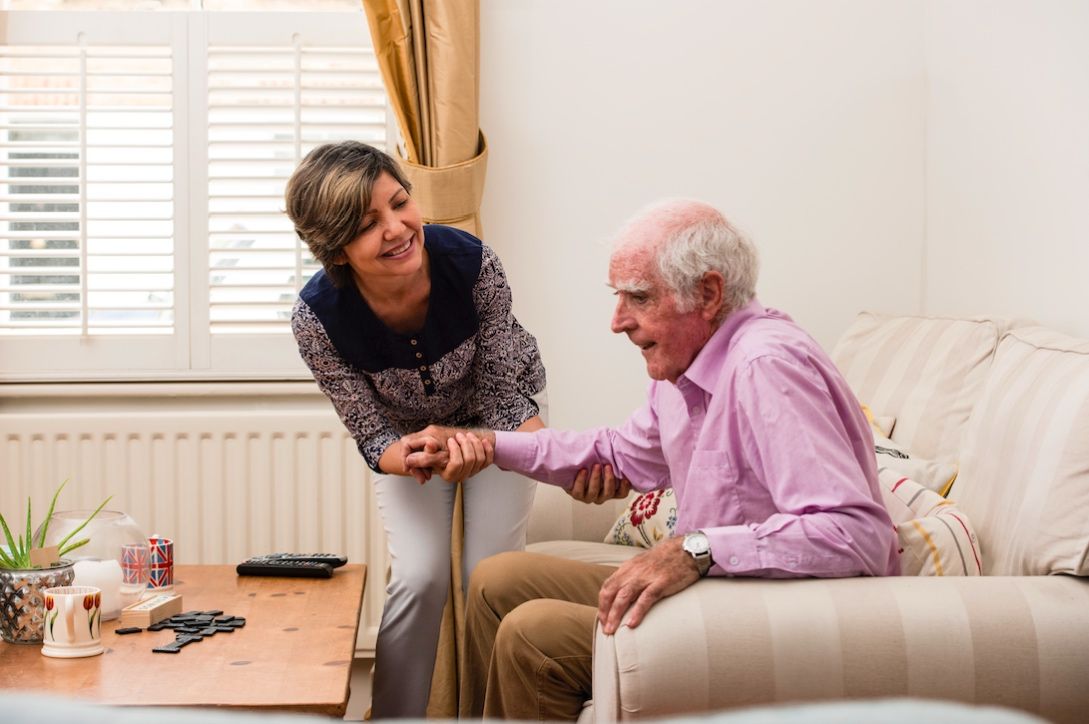 Everything you need to know about 24 hour care
Live-in home care, care homes, residential facilities, nursing care – when you're struggling to find support for a relative the language can be confusing. It may seem impossible to understand the differences in the type of care offered so that you can work out exactly what is right for your family – so we've explained what is meant by nursing care, and how to find it. If you think your loved one might need nursing care or clinically-led care, please get in touch with a Care Advisor – they'll be happy to help you find the care they need.
24 hour care services
Hometouch provides dedicated, compassionate carers that offer 24-hour care for your loved one, in the comfort of their own home. Hometouch's quality 24-hour care services can support people to live safe, fulfilling and independent lives, without moving to a nursing care home or residential facility.
What is 24-hour care?
24-hour home care is personal, practical and nursing care, provided in the home, day and night. Live-in carers can provide support, a helping hand and 24-hour nursing care according to your loved one's needs. 24-hour home care can allow your loved one to continue living safely in the familiarity and security of their own home. Find out more about the different types of care.
What happens in 24 hour care
When people receive 24-hour home care, a professional caregiver moves into the home to provide care and monitor their wellbeing, around-the-clock.
A 24-hour carer can provide practical assistance with everyday tasks like washing, cleaning and shopping, supportive care with the activities of daily living like bathing and toileting, transport to and from appointments and social events, and can offer a watchful eye if your loved one is restless or prone to wandering.
For people with progressive conditions, a 24-hour live-in carer will be able to adapt to provide the level of care that best suits their developing needs. Specialist carers can provide 24-hour nursing care for individuals with complex health needs including incontinence, stomas, catheters and tube feeding. Private home care can support independent living at home and make an enormous difference to quality of life.
Speak to one of our knowledgeable care advisers about Hometouch's high quality live-in care service
What types of care are available
24-hour care can support anyone who is struggling to manage independently and wants to continue living in their home. Disability, illness, age-related frailty and dementia can make daily living a challenge.  Washing, cooking, getting around and using the toilet can all be difficult without a helping hand. Night-time restlessness, arthritis and weakness can increase the risk of falls and injuries. However, with the right care, your loved one can be supported to live a comfortable, satisfying and enjoyable life.
How much does 24-hour live-in care cost?
24-hour care can be a cost-effective alternative to residential care. Live-in care offers value for money because a dedicated live-in carer will be on hand around-the-clock to provide care whenever your loved one needs it. 24-hour care can be an affordable alternative if two people are being cared for, as care homes always charge per resident.
The cost of 24-hour care is dependent on where in the UK you are located, the demands of the role, the professional qualifications of the carer and whether there are any complex care needs.
24-hour live in carers
Live-in carers usually charge a daily rate rather than an hourly fee and costs start at between £120 and £150 per day. If the person being cared for is restless and wakeful at night, extra help will be needed to accommodate the increased night-time demands. This can add an extra £120 to £150 to the normal daily rate. If, however, they usually sleep through, with no more than a couple of disturbances, then the live-in carers will cover this care. A live-in carer should be able to get 8 hours of rest every night.
Hometouch offers a 24-hour care package, a bespoke care plan and caregiver schedule customised to the individual's needs. Hometouch offers two models of care, which both meet the same rigorous standards of carer selection and screening.
What are the benefits of 24-hour care?
24-hour home care offers benefits for the health, safety and wellbeing of people who are struggling to manage at home and for their families.
24-hour care support
The greatest advantage of 24-hour home care is that it is provided day and night. Falls are a significant risk to the elderly and infirm, a carer can support mobility and help prevent accidents.
Peace of mind
Caring for relatives can be stressful, physically and emotionally. 24-hour home care can provide respite and peace of mind, so that you can enjoy your time together.
Independence
Loss of independence and control is a common fear for elderly people. A 24-hour home carer helps an elderly relative maintain their independence. They can live the life they choose, with control over when to eat, when to have a cup of tea and what to watch on the TV. They might seem like small things, but they can make an enormous difference to self-esteem and quality of life.
Familiar surroundings
Your loved one will be surrounded by home comforts: photos, their comfy bed and their favourite tea-cup. This familiarity is good for wellbeing and is also important for people affected by dementia, where strange environments can lead to increasing confusion and distress.
Pets
Most care homes ban pets. Four-legged friends offer companionship, reduce high blood pressure and ease depression. 24-hour care means that your loved one can stay with their furry friend.
Continuity of care
A live-in carer provides one-on-one bespoke support making it easier to form a close and trusting relationship.
Maintain a social network
Having an established social support network can be critical for the wellbeing and health of older people. 24-hour home care allows your loved one to stay close to friends and family, giving them the care they need without uprooting them.
What makes our 24-hour carers special?
Hometouch live in carers are special, in fact we believe they are modern day heroes. They are compassionate and caring and individually chosen because of their experience, skills and ability to make a real difference.
Communication is a fundamental part of care, which is why our live in carers are fluent in English, have a warm, friendly personalities and are selected to suit your loved one's personality and needs. Sometimes just a sweet cup of tea and a good chat can make all the difference.
At Hometouch, all our carers need to pass the most important test: Would we want them to care for our own family?
Apply for live-in care jobs
---
Hometouch has been one of the best companies I have worked for in the care sector! I have always been told I'm appreciated and been made to feel like it too. I'm so happy to be a part of the Hometouch team
Shaheen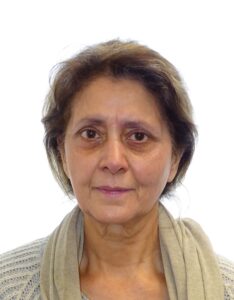 ---
£750 - £900 per week. Double bank holiday pay
---
You choose your own clients
---
Free training, webinars and supervision
Apply now