Live-in Care Jobs With Hometouch
---
Are you looking for live-in care work? We have well paid live-in care vacancies across the UK. At Hometouch, our live-in care jobs come with great support, bespoke training, good pay, a choice of clients and easy to use technology.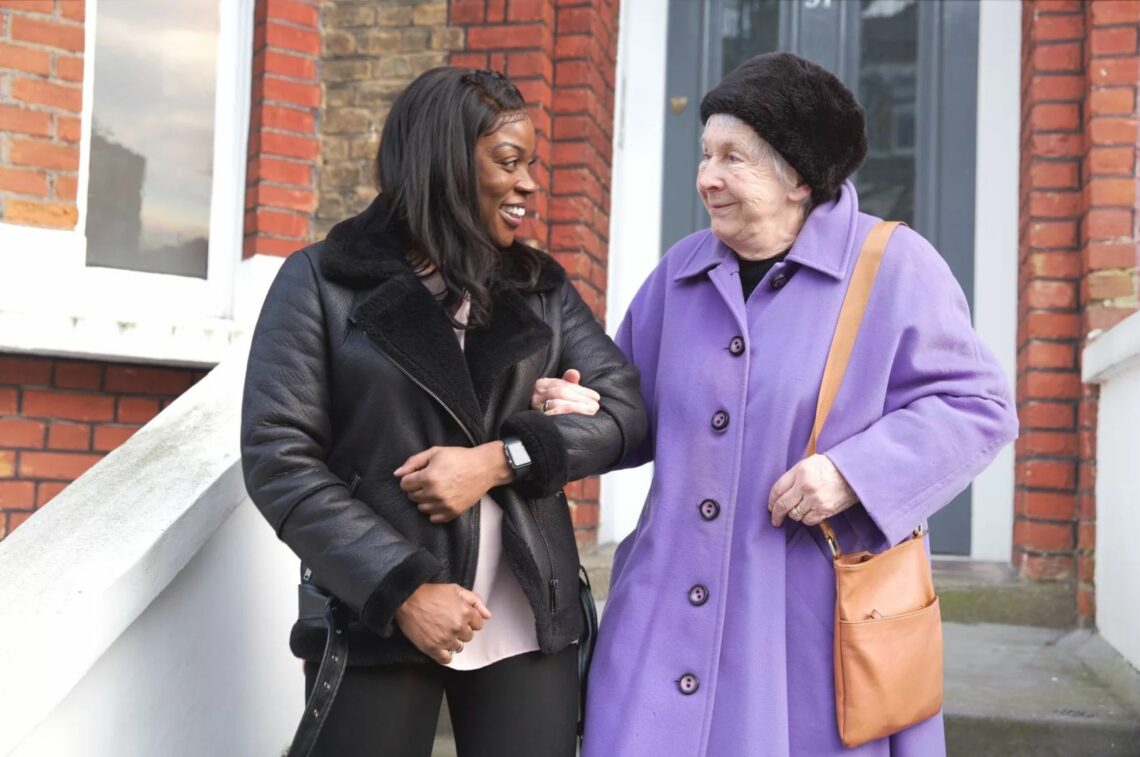 Start your application now
---
Top questions about caring with Hometouch
How much do live-in carers get paid per day?
---
Depending on the situation and the carer's experience, Hometouch carers receive on average between £100 and £120 a day.
How long does an application take?
---
The initial application only takes around 20 minutes, and you should hear back from us within a few days. While we try our best to reply to every application, this isn't always possible due to the high volume we receive.
How soon can I get work?
---
As soon as your profile is up and running on our site, you can respond to job enquiries and express interest in roles.
What if I've got a specialism?
---
Great! We're on the lookout for highly skilled live in carers. Let us know about your specialisms and experience in your application. We'll do our best to match you with a client who needs your skills.
What documents will I need to apply?
---
You'll need your CV, a form of ID and evidence of any qualifications you have. We'll also ask you to provide references, which we'll follow up.
---
Why apply for a live in care job with Hometouch?
---
At Hometouch, we pride ourselves on how we treat our carers. We offer better pay than agencies, let you to choose when and where you work – and even offer opportunities to develop your skills. We're on a mission to offer exceptional care across the country. If you think you'd be a good fit for us, apply online now.
How does the Hometouch application process work?
1. Apply
Start by completing our online application form. It only takes 20 minutes to fill in.
2. Introduction Call
Our Recruitment Team will be in touch by telephone within 24-48 hours.
3. Video Interview
This will last for approximately 30 to 40 minutes and will give us the opportunity to get to know you.
4. Conditional Offer & On-boarding
Offers are conditional on a right to work check, enhanced DBS check, your references and you completing the on-boarding training and induction.
Once you have completed the on-boarding and induction, you can start working as a Hometouch Live-in Carer.
Start your application now
---
---
Further information about live-in care work with Hometouch
What are the requirements to become a Live-in Carer with Hometouch?
---
At Hometouch, we're always looking for skilled Live-in Carers who share our values, have a minimum of 6 months of care experience, and have the right to work in the UK.
Our Live-in Carer Values:
Ownership & commitment: Dedication to providing care and support but also understanding the responsibility you have as a Live-in Carer.
Do the right thing: Respect, dignity, and privacy.
Be better: Learning, reflection, and partnership.
Be thorough: Conscientious, detail oriented, and responsive.
Be kind: Demonstrate kindness, care, and compassion.
Does Hometouch offer training?
---
Yes, we offer all our carers a one day practical update training which is endorsed by Skills for Care and aligned to the Core Skills Training Framework. You will also be provided with seven online e-learning courses to keep you up to date.
Do I need to pay for training?
---
No, Hometouch pays for training. Certificates will be provided once you have started working with us.
Do you offer further learning and development opportunities?
---
Yes, Hometouch offers our own in-house Dementia Specialist Training which is run online by our Clinical Team.
Our CEO, Dr Jamie Wilson, believes it's important to offer our carers bespoke Dementia Specialist Training. This has benefits for both our carers and clients.
Where are your clients based?
---
We have clients right across the UK and work with hundreds of families and CCG's nationwide.
What are the conditions of the clients you support?
---
Live-in dementia care is at the heart of our business and we support many elderly clients with various forms of dementia. We also support clients with Alzheimer's, Parkinson's, and learning disabilities in addition to offering palliative care, live-in stroke care, and looking after people with a range of other complex care needs.
What rates do you offer Live-in Carers?
---
We offer £700 to £840 per week plus an additional £40 per week food allowance depending on your client's arrangements. This will be discussed with the Care Manager before you start work.
Will I get paid on a monthly or weekly basis?
---
You will be paid weekly. The money is paid directly by BACS transfer into your bank account.
Will I be employed or self-employed?
---
For both our care services, Regulated and Introductory, Hometouch carers are self-employed.
With the Regulated service, Hometouch will manage the client's package, implement their care plan, and conduct risk assessments. The Regulated service we offer gives our clients and carer's peace of mind. We are regulated by the CQC and rated as Good and therefore will maintain high standards. You will also receive extra support from our Care Managers and Clinical team.
What is the benefit of being a self-employed Live-in Carer?
---
Self-employment offers carers the flexibility to choose as and when you work as well as which clients you work with.
How do I register as a self-employed Live-in Carer?
---
You would need to contact the HMRC to register and they will give you a unique tax reference number. It requires you to manage your own tax and National Insurance. This means at the end of each year you will submit your tax return or you may wish to pay an accountant to do this for you.
How long does your on-boarding process take?
---
We aim for a 2-week turn around. However, this is heavily dependent on how much time you are willing to invest in the training, your availability and providing the correct details. Candidates who complete on-boarding within 2 weeks are provided with a £50 joining bonus in your first pay.
How long are live-in care assignments?
---
We offer long-term and short-term assignments and work around the availability of our carers. We are flexible!
Will there be someone to contact in an emergency?
---
Yes, always. We offer 24/7 support.
Will I get breaks?
---
Hometouch recommends our Live-in Carers have a 2 hour break each day they are working.
What's different about Hometouch?
---
We're glad you asked! We offer a unique service to our carers which gives you the opportunity to be involved when matching you to your client. We believe carers deserve a choice!
You'll receive job alerts to help you stay informed on all the positions we have available and you can express your interest in the position you feel best suited to.
If you are a good match, the Care Manager will give you the opportunity to speak to the client before you both agree to work with each-other.
Do you recruit from overseas?
---
Yes, we welcome all applicants who can provide evidence of their right to work in the UK. If you have lived overseas for more than 12 months in the past 5 years you will be required to provide an overseas police clearance and complete a DBS application.
Can I work with other live-in care agencies as well?
---
Yes, we're all about giving our carers a choice. As you are self-employed, it's fine to work with other agencies.
Where are carers most in demand?
---
Although we are looking for carers right across the UK, there are a few locations where there is particularly high demand. We have lots of live in care work available in the South West of England, including Bristol, Somerset, Dorset and Devon. There's also lots of live in care jobs on the Isle of Wight and in London.
Apply for live-in care jobs
---
Hometouch has been one of the best companies I have worked for in the care sector! I have always been told I'm appreciated and been made to feel like it too. I'm so happy to be a part of the Hometouch team
Shaheen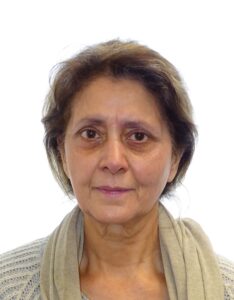 ---
£750 - £900 per week. Double bank holiday pay
---
You choose your own clients
---
Free training, webinars and supervision
Apply now