What is the Cost of Live in Care?
---
Exploring the cost of 24 hour live in care? A residential home or care home is not the only option. Live-in home care can be an affordable alternative, allowing your loved one to stay safe, healthy and independent in their own home. A full time live in carer in the UK can cost between £1250 and £1500 per week.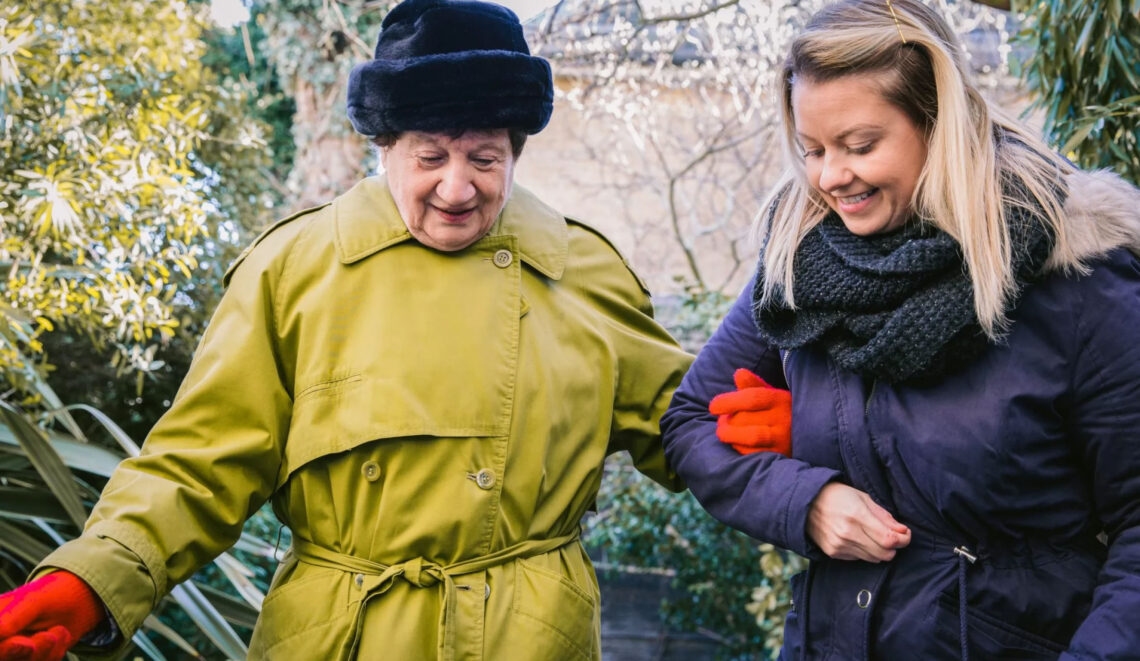 Cost of Live-in Care in 2023
This guide will help answer all the questions you have regarding the cost of care. Elderly care costs are a growing concern for UK families. With the recent increases in inflation and heating bills, families want to understand care costs and weigh up different options, how they are funded and the benefits and drawbacks of each option.
We delve into the different types of care and answer questions such as "How much does in home care cost?" and "What is the cost of live in care?"
Why Choose Hometouch Live in Care?
Hometouch is one of the UK's leading providers of live in care. We offer excellent care and have a clinical team to support your needs.
Keep your loved ones at home and in the comfort of their known surroundings.
Always know what's happening by using our online platform to monitor activities such as medication, daily activities and moods.
Every carer we hire is fully qualified, DBS checked, has specialised training in live in and dementia care, and has undergone background checks.
---
Top questions about the cost of live-in care
How much do live-in carers in the UK get paid per day?
---
Depending on the situation and the carer's experience, 24 hours caregiver costs on average varies between £100 and £120 a day. Live-in carer pay can also vary according to the needs of the care recipient.
How much does live in-home care for the elderly cost?
---
Depending on the elderly person's situation and the carer's experience, a live-in home carer for the elderly care costs on average between £1250 and £1500 per week. Hourly home care for the elderly can cost £20 to £30 an hour depending on the provider and complexity of care. The cost of daily home care for the elderly is about £50-250 depending on the number of hours paid for.
How much does 24 hours live-in care cost?
---
Typically, the live-in carer cost in the UK is between £140 and £200 a day. The exact live-in help cost of a caregiver will depend on some other factors like underlying health issues, so the average cost of 24/7 live-in care varies.
Can I get help funding care?
---
If the person receiving care has assets of less than £23,250 they may be eligible for support from their local authority for funding for live-in help care.
How can I reduce the cost of care?
---
Hometouch gives you the flexibility to find a live-in care package that suits your budget and your loved one's needs. Our cost of in-home care for the elderly is flexible and designed to suit your needs.
How does live in care save money?
---
The cost of live-in care can be expensive but compared with the average cost of care home fees, is likely to be more economic.
Firstly, By staying at home, there will be no forced sale of the property meaning the value can increase and equity released if appropriate. Secondly, additional fees and services are limited. Thirdly, the carer can sometimes have time off and family can assist, reducing weekly and annual costs.
---
Cost of Elder Care Considerations
Many people prefer to stay in their own homes for as long as possible as they grow older, as the familiar environment, proximity to friends and family, and sense of independence can improve function and wellbeing during their later years, particularly in conditions such as dementia.
24-hour personal care can assist with these requirements. A live-in care provider will temporarily move into your home to look after your relative. The cost of live-in dementia care and the cost of elder care are generally no different from other forms of live-in care, although certain behaviours and symptoms can require extra input in certain conditions such as advanced dementia.
How much does 24-hour live-in care cost?
Live-in care is normally charged on a daily or weekly rate. The cost of standard 24 hours home care can for personal care is typically £150 a day or £1500 a week. For companionship needs without significant personal care, the 24 hours in-home care cost is £120 a day or £1250 a week. For more complex conditions and needs where challenging behaviour or specific interventions are required, the cost is £200 a day or £1650 a week.
A live-in care provider will be available 24 hours/ 7days per week throughout the period of live-in care, with periods or rest for sleep. The live-in carer can also provide home health care 24 hours a day, for example if there are more medical needs such as wound dressing or monitoring of blood sugars.
There is often concern about the cost of live-in care, but it is important to remember on a staff ratio basis compared to a care home, the one to one time is much higher and therefore the level of support and attention more intensive.
Live-in care costs vs residential care costs
Residential care is a term used to refer to a care home where older people reside and get support for their daily life activities. It is run by trained individuals who provide assistance, emotional and physical, to the elderly.
Usually, residential care is not for individuals with specific medical conditions such as people with more advanced dementia. The average cost of residential care for the elderly can vary depending upon whether or not nursing is required.
Elderly live-in care, on the other hand, is when care providers reside with your loved ones in their home, care for them in the home, and assist them with all their daily needs.
With this type of senior home care assistance, your loved ones can stay in their own home, which helps maintain confidence and independence. In live-in senior care, the live-in carer also provides support to your loved one even if they have a specific medical condition like dementia.
With in-home care for seniors with dementia, the care provider has specialised training to understand the needs of these patients and help them accordingly. They accompany your loved ones to their appointments, social events, and outings.
Live-in home care services offer the benefit of your loved ones being able to continue their life like it was before they needed to be cared for. These services can be expanded or augmented to include hourly elderly care or long-term live-in care, depending on the needs of your loved one.
How much does live-in home care for the elderly cost?
Typical live-in care costs for the elderly in the UK can be anywhere from £120 per day. If the level of care needed is higher, or the requirements are specialised, intermediate or complex care may be needed.
What is the cost of a home care package in the UK?
Home care packages can vary according to need and the specified requirements. A drop in visiting care package may cost £20-50 per day for multiple calls. A care package in a nursing home in the UK on the other hand would could upwards of £2000 a week.
With respect to live in care, different live-in care packages exist depending on the needs of your relative. The average cost of in-home elderly care varies depending upon the individual case and reflects the amount of time spent in the home and complexity of care. Care home and nursing home packages of care are more expensive because of the cost of rent and maintaining the property.
Live-in senior home care packages can provide anything from a practical companion who helps around the house, to an experienced, dedicated live-in carer aiding all aspects of personal care. Overall, live in care is an affordable home care service which helps and comforts your loved ones in a way they need, without breaking the bank. Other minor additional duties can affect the cost of a live-in caregiver such as travel and food costs.
If the patient's needs are greater and require round the clock supervision by two or more live in or night time carers, 24-hour care costs can be more expensive ranging from £2000 per week if 2 full-time live-in carers are required. The cost of dementia care should not be materially different unless there are particular challenges or skills that that require the input of a specially trained carer.
---
More questions about the cost of 24 hour live in care
How much does live-in care for couples cost?
---
If two individuals – for example a husband and wife – both require live-in care, the live-in home health care cost can be more affordable than average care home fees where both will typically pay full rates. Typically the cost of live in care packages with Hometouch for a couple with non-complex needs is £1300-1400 a week, although some agencies may charge much higher. This is an affordable elderly home care option for couples which can be as much as 40-50% more economic than residential care.
What additional costs are there for a live-in carer?
---
The only additional live-in care costs to consider are food and travel allowance. Generally, we recommend the live-in carer eats from a weekly shop for the care recipient and travel expenses should only be paid to a live-in care provider for much long distances and short visits such as respite care.
Is there a discount for long term live-in care?
---
Discounts on the cost of live in home care depends on the progress and complexity of the patient. For example, if the patient improves following a period of recuperation at home and only requires companionship, a lower rate of care may be appropriate.
---
Live-in home care costs vary depending on where you live, the sort of care needed, and the way in which the support is accessed.
---
What is the average cost of a care home in the UK?
Residential care costs an average of £29,250 per year for a care home, or £39,300 per year if nursing is required. However, the cost of private care homes with more comfortable amenities often exceeds £1500/week, which equates to more than £75000 per year.
This means that live-in care fees compared to the cost of residential care can be particularly cost-effective for couples; allowing them to stay at home together and pay once for a live-in carer instead of twice for two residential places.
Domiciliary care might be a better option when the care recipient can be left alone, with a carer on £15 an hour costing around £22,000 on a 28 hours a week basis. The annual average cost of a live-in caregiver is £44, 000 – £54,600 a year for full-time 1-to-1 care.
This mean an approximate 24-hour live-in care cost in the UK of around £120-150/day. This can be reduced by having 6 days care per week or by family members coming to stay during holidays. These options are not typically available as way to reduce care home costs.
Is live-in care cheaper than a care home?
It depends on the care home as a council-funded home may be slightly less on a weekly basis, but have poor staffing ratios, whereas a more expensive care home may cost £2000 a week. For £1250 -£1000 a week, live-in care offers the best value for money in terms of dedicated time between the live-in carer and patient.
At this more affordable cost of live-in care, your loved one can enjoy the services at their home with the added benefit of preservation of their independence and privacy.
What is the cost of live-in nursing care in your own home?
Dedicated live in nursing care is likely to be considerably more expensive than live-in care with a non-nursing professional. Nurses may only be required for more technical skills such as tracheostomy care, PEG feeding or managing a stoma.
In many cases, competent carers can be trained by nurses. At Hometouch, our service is a nurse-led, and carers receive training by a registered nurse, but we do not provide live-in or in-home nursing care. Often nursing care is not required and many tasks can be delegated to a trained and competent live in carer.
How much does 24-hour care for dementia patients cost?
Live-in care for dementia should not cost more than other types of conditions just because of diagnosis. However, dementia can have more challenging complications, such as wandering, challenging behaviour, aggression, agitation, night-time disturbance, and other issues.
In some instances, where the needs of dementia patients are greater, the cost of live-in Alzheimer's care may be higher. Similarly, the cost of a live-in caregiver may increase if your loved one has an underlying health issue requiring more intensive input.
Overall dementia care home costs are comparatively higher than dementia live-in care costs, particularly when EMI (elderly mentally infirm) nursing homes are being considered. However, this specialised type of nursing care home will be funded by the Local Authority or CCG.
---
A variety of ways are available to fund live-in care including direct payments, NHS continuing healthcare, equity release, and various government benefits.
---
Why choose live-in care?
When the pros and cons are weighed, live-in care is a far better option compared to the other forms of support. A live-in carer provides assistance to your loved one for 24 hours, fulfils all their needs, and comforts them, wherever required.
Costs of live-in care for specific medical conditions
A live-in carer provides can support your loved one who is having a hard time dealing with daily life activities because of their medical conditions. It is challenging to take care of people with a degenerative condition, particularly those who have dementia or other conditions such as Parkinson's, Multiple Sclerosis or stroke.
A live-in carer can reside with them, provide companionship, maintain their routine, and preserve their independence and dignity. A well run live-in home care provider ensures one to one care for dementia patients.
Live-in home care providers also take care of their personal needs like bathing, helping in mobility, and medical needs like providing medicine on time. It is important to understand dementia is not a normal part of ageing. Taking care of dementia patients, and understanding their needs requires specialist skills and training.
Full-time live-in carers understand the behaviour of dementia patients as part of their role to promote the well-being of your loved one. Many providers may offer additional help with dementia care costs, for example by providing information to the CCG or Local Authority to enable a shared funding model.
The cost of live-in carer for dementia is reasonable and hence more accessible for most families. Live-in carers, utilising their skills, anticipate the needs, and help prevent distress in these patients.
Live-in care for couples
Separation of couples due to the unavailability of care together can be very distressing. Additionally, even if the couple finds a care option together, the cost of care for both is usually high, particularly if they opt for residential care.
Live-in care services provide care to the couples so that they can enjoy each other's companionship while enjoying stay at home elder care. The cost of care at home by senior home care providers is an affordable option for a couple compared to the average cost of elder care at a care home. Home carers for the elderly reside with the couple, understand their needs, and help them out in every possible way.
Elder live-in care and home care services also provide in-home tailored care for the elderly, ensuring their dignity and preservation of privacy.
Live-in care after surgery
A prolonged hospital stay can be extremely stressful, but, unfortunately, there are certain situations when an individual has to remain in hospital in order to receive appropriate care. Live-in support from a 24-hour caregiver can help you or your loved one in moving back to home and avoiding unnecessary stays at the hospital. A live-in carer will understand their duties and assist your loved one medically, physically, and emotionally.
Affordable live-in care is offered by providing constant care 24/7 and help with daily life activities. The presence of a care provider around your loved one provides relief to you too as you do not need to make repeated visits to hospitals.
Additionally, your loved one also feels safe and comfortable at home with their family around. Hiring a live-in carer after surgery to get rest and the proper care, medical and physical, also assists with the recovery of the patient too.
Cost of respite care
The average cost of respite care in the UK is broadly the same as the care costs for other types of care. For example respite live in care costs approximately £1050/week. The cost of respite care for care homes is similar. Respite care rates and costs can vary however if the period is short and typically most providers will have a minimum period and may request additional funding for carer travel if the location is considerable.
Cost of live-in care vs cost of full-time nursing care
A full-time nurse is an individual you hire for a specified number of hours to provide complete nursing support. The duties of a nurse are:
Assessing the patient's condition, daily monitoring of vital signs, and preparing a chart of the patient's health status
Reviewing and administering medicines on time
Wound dressing
Assisting other healthcare professionals in the provision of appropriate care to the patient
Live-in home health care services provided include:
Personal care
Expert medical care
Nutritional support
Help with domestic chores
The duties of a nurse are confined to nursing and medical duties. For additional help, you may need to hire a housekeeper or cleaner. This means you have to pay for nursing care costs as well as additional charges for the other helper. This evidently adds significantly to the the cost of live-in nursing care. This is why we recommend a well trained carer who can perform certain nursing tasks that have been competency checked. A live in carer can also assist with household duties. Overall this arrangement offers substantial cost savings versus the cost of full time nursing care.
Does NHS Continuing Healthcare (CHC) fund live-in care?
Clinical Commissioning Groups hold the budgets for NHS continuing healthcare and often fund live in care. The assessment for funding can be lengthy and stressful but also provide more budget than councils are willing to consider in many cases.
Who is funded by the NHS for live-in care?
The NHS fulfils your need if:
How can I fund live-in home care?
A combination of an individual's financial means and care needs will be assessed to see whether they are entitled to any local authority funding. If the council decides your loved one is eligible for assistance, they are entitled to choose between council provided care or direct payments.
Council care can be a simple and straightforward option; however direct payment of a 'personal budget' allows the individual greater control and flexibility.
If you or someone you care for get help from social services you can apply for direct payments below.
The council allocated 'personal budget' can be used to arrange and pay for care and support. This can help ensure continuity of care and also provides the freedom to choose people and live-in care packages that you can personally relate to and that best meet your needs.
Speak to one of our knowledgeable care advisers about Hometouch's high quality live-in care service
Speak to one of our knowledgeable care advisers about Hometouch's high quality live-in care service
Apply for live-in care jobs
---
Hometouch has been one of the best companies I have worked for in the care sector! I have always been told I'm appreciated and been made to feel like it too. I'm so happy to be a part of the Hometouch team
Shaheen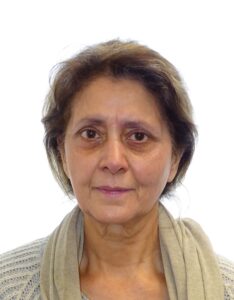 ---
£750 - £900 per week. Double bank holiday pay
---
You choose your own clients
---
Free training, webinars and supervision
Apply now