Early-Onset Dementia Live-in Care
---
Live in care for patients with early onset dementia can improve quality of life and daily functioning. Hometouch are live in care specialists in various neuropsychiatric conditions, led by a clinical team including a former NHS psychiatrist.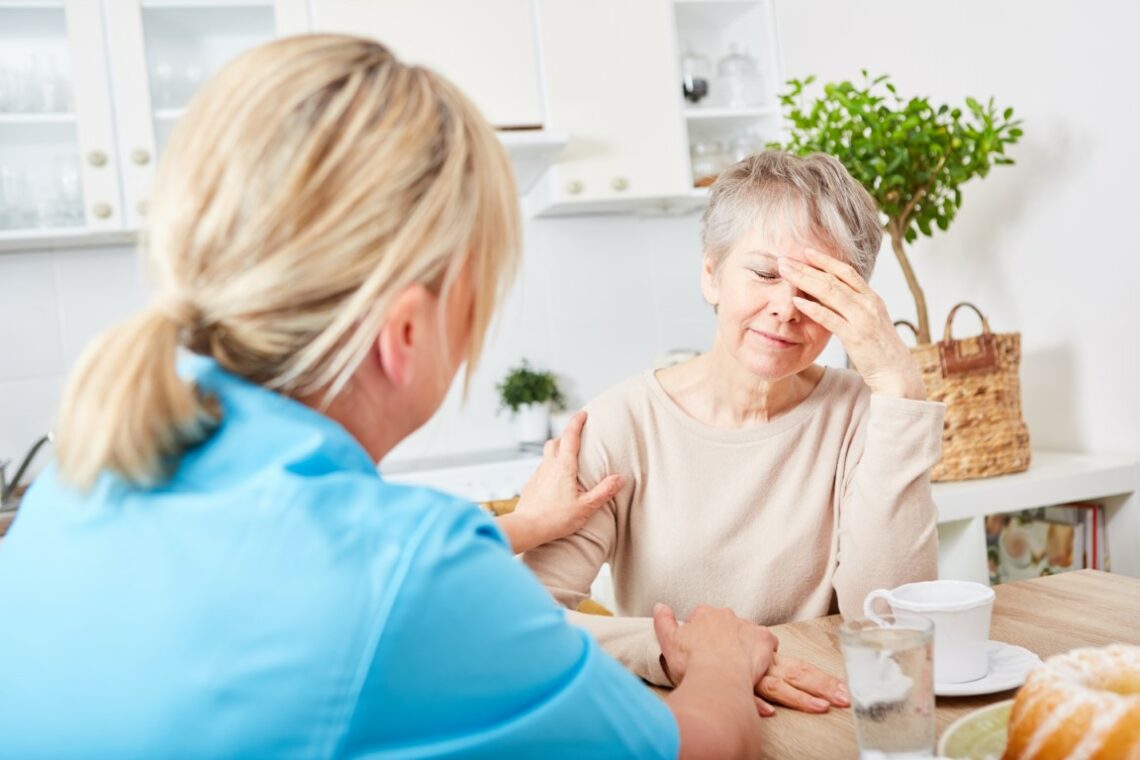 Illnesses, whether physical or mental ones, all seem to exert their particular challenges on the person suffering from them. Amongst them all, mental illnesses are thought to be especially challenging not only for the people suffering from them but also for the people around these patients.
Early-onset dementia is one of such challenging conditions in which a person is rendered almost helpless. It occurs at a young age and the affected person ultimately has to face its consequences.
Speak to one of our knowledgeable care advisers about Hometouch's high quality live-in care service
What is Early-Onset Dementia?
Dementia is a group of related disorders all of which contribute towards a serious deterioration of a person's memory, problem-solving, recognition, and thinking abilities to such an extent that it interferes greatly with their daily life activities. Early-onset dementia is that form of dementia that manifests in people aged between 30 to 65 years of age.
According to studies, about 5% of the entire population (which means about 850,000 people) is said to be affected by early-onset dementia.
Causes and Symptoms of Early-Onset Dementia
The causes of early-onset dementia might be the same as the other age-independent dementia in older people, but they vary greatly from person to person. However, some common causes of early-onset dementia include:
Alzheimer's Disease (most common cause)
Vascular Dementia
Auto-Immune Dementia
Fronto-temporal Dementia
Similarly, the signs and symptoms of early-onset dementia vary from person to person, this time depending on the type of dementia that they are suffering from. Some common features, observed in all types of early-onset dementia may include:
Memory Loss (especially about recent events)
Confusion in having an orientation to time, date, and place
Problems while doing moderately complex tasks
Difficulties while planning things
Misplacing things, or forgetting about where things were kept earlier
Poor judgment
Withdrawal and an agitated mood.
Live in Care Services For People With Early Onset Dementia
Since early onset dementia affects a much younger generation of people, therefore all the people affected with this condition might experience a lot of challenges in their daily life. They might be already going through a lot in their personal and social lives. In such conditions, it is extremely beneficial and helpful for such patients to be provided with professional help, comfort, and care by caregivers who provide in-home services.
In-home services have an advantage over rehabilitation centers that the patients are treated well in their familiar surroundings, which helps in improving their overall condition. An in-home carer would not only help with providing support but would also be emotionally present for the patient so that s/he does not feel irrelevant or left out at any time. People with early-onset dementia may benefit in the following ways through the help provided by in-home carers:
Get help with taking part in everyday tasks. The carer would urge the person to take part in daily tasks and household activities so that the patient retains the memory of his duties and does not lead an inactive, dull life.
Patients often tend to ignore their hunger and thirst temptations. But with a carer around, they would have someone who will make sure they are hydrated and have taken their proper, complete meals at a specified time.
A carer would help the patient in taking naps and regulating their sleep cycle because such patients might experience insomnia and other sleep-related disturbances.
In order to help with urinary and bowel incontinence conditions, the carer would assure that the person makes it his/her habit to make trips to the bathroom at regular intervals. This is important for the prevention of infections and constipation.
And thus, even though a patient might not get fully cured, s/he will develop a sense of confidence and hope, which in turn, promotes their well being.
Apply for live-in care jobs
---
Hometouch has been one of the best companies I have worked for in the care sector! I have always been told I'm appreciated and been made to feel like it too. I'm so happy to be a part of the Hometouch team
Shaheen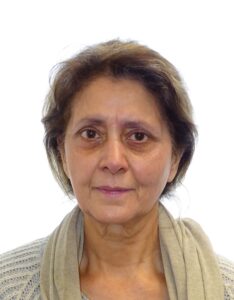 ---
£750 - £900 per week. Double bank holiday pay
---
You choose your own clients
---
Free training, webinars and supervision
Apply now