Live-in Care in Manchester
---
Are you looking for live-in care in Manchester? At Hometouch, we work with the best live in carers. So, if you're looking for private live in care, live in care for the elderly or live in dementia care in Manchester, please get in touch.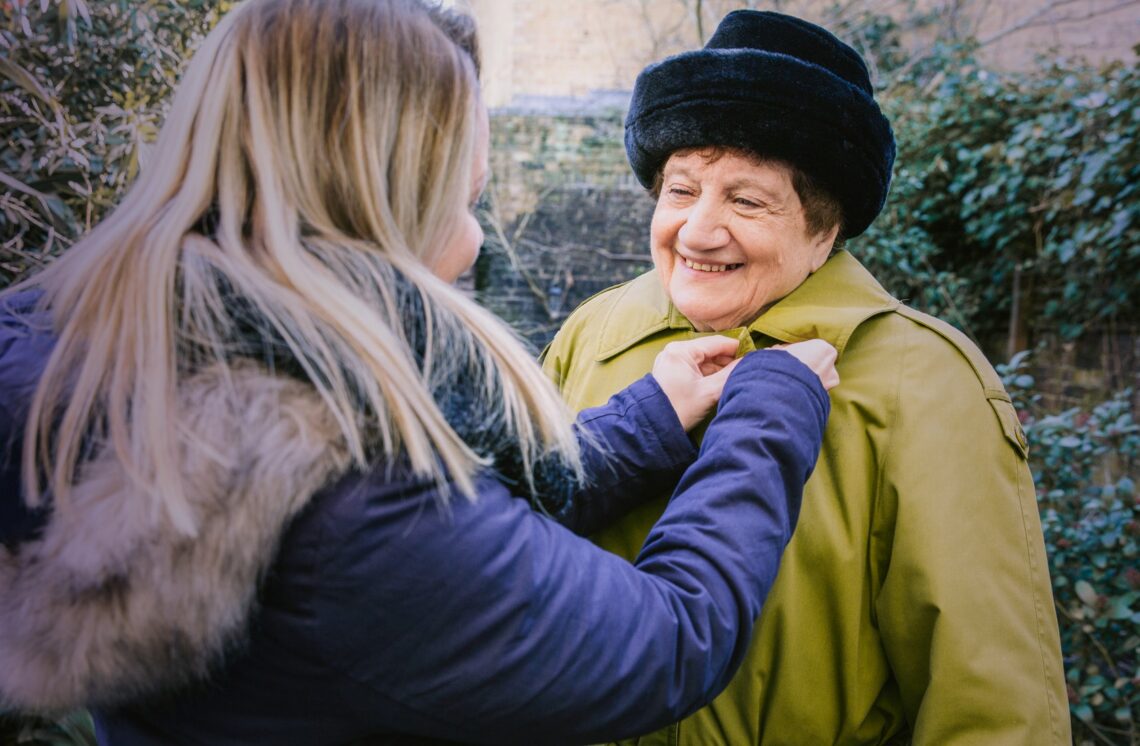 Live-in carers in Manchester
---
Here are just a few of our expert carers. Our unique carer matching service will help find the right fit for your loved one.

Alison B.
---
Over 39 years experience in social care

Rodia S.
---
A specialist in spinal injury care

Wendy M.
---
A bingo aficionado with over 14 years care experience

Nyoni N.
---
A qualified physiotherapist who loves the great outdoors

Maggy J.
---
Has been assisting clients with Alzheimer's and brain injuries since 2000

Jack H.
---
10 years experience working with people with Parkinson's and dementia
---
Our Care Advisors are ready to find you the perfect carer
Our care service
We offer a unique matching service to find the right carer for your loved one. We find out about your loved one's personality, preferences and care needs – and offer a choice of carers who we think will be a great fit. We even arrange a call with the carer to make sure you're happy with your choice.
We were founded by an NHS dementia specialist, and we pride ourselves on our high standards in a variety of different types of care across Manchester and the rest of the country: companionship, post-operative, palliative, respite and end-of-life.
Why choose Hometouch for live-in care?
9 out of 10 of our clients would recommend us. hometouch is regulated by the Care Quality Commission. We're proud of our five stars on Trustpilot, and we're rated 9.8/10 on homecare.co.uk. We've helped over a thousand families across the UK, and we'd love to help you. Our prices start at £1250 a week for companionship care, with more advanced packages available for people with complex care needs.
Whether you need a carer with catheter experience, or someone to help your loved one keep on top of the laundry, hometouch can help find the best carer for the job. All our carers undergo a rigorous vetting process, so you can be sure we only work with carers we'd be happy to have looking after our own families.
Speak to a Hometouch Care Advisor today, and find out how hometouch can transform your loved one's life.
"The carers were very well qualified and diligent in the help and assistance they provided. Their help was warm and comforting in a difficult time of transition."
What is live-in care?
Live-in care is when a carer lives with the person receiving care in their home. From companionship care all the way to round-the-clock complex care, a live-in carer can provide one-to-one support in your loved one's own home. This is especially important for people living with dementia, who may become increasingly confused or distressed in unfamiliar surroundings.
A dedicated live-in carer can provide your loved one with more individual care than they'd receive at a residential home. So whether it's a day out on weekends, or fish and chips in front of the TV on a Friday evening, your loved one can carry on doing the things they enjoy. And because the carer is staying on-site, it's often cheaper than a care home too. To find out more about the cost of care where you live, take a look at our page on understanding the cost of care.
At Hometouch, we help people live happily, safely and with dignity in their own homes. If you think live-in care could be right for your loved one, contact a Hometouch Care Advisor today.
---
Find out more about live-in care
---
People in Manchester are reading