Find an exceptional live-in carer in South Queensferry
Let us know your loved one's needs and we'll handpick a carer who'll be a great fit.

Alison B.
Over 39 years experience in social care

Rodia S.
A specialist in spinal injury care

Wendy M.
A bingo aficionado with over 14 years care experience

Nyoni N.
A qualified physiotherapist who loves the great outdoors

Maggy J.
Has been assisting clients with Alzheimer's and brain injuries since 2000

Jack H.
10 years experience working with people with Parkinson's and dementia

Keti L.
Loves making a difference in people's lives

Tina Jean L.
Loves cooking, theatre, reading and playing Scrabble
Tailored live-in care in South Queensferry
If you need a live-in carer in South Queensferry, hometouch can help. We've sought out the finest carers across South Queensferry, so we can offer an outstanding level of service and care. All our carers are handpicked, and go through a rigorous vetting process, to make sure we only offer you carers we'd be happy to have looking after our own families.
We find the best local carers and match them with the people who need their help. So it doesn't matter where you are – Shoreham-by-Sea or Saltdean, Worthing or Whitehawk – we can offer you a choice of the finest carers in East Sussex and nationwide.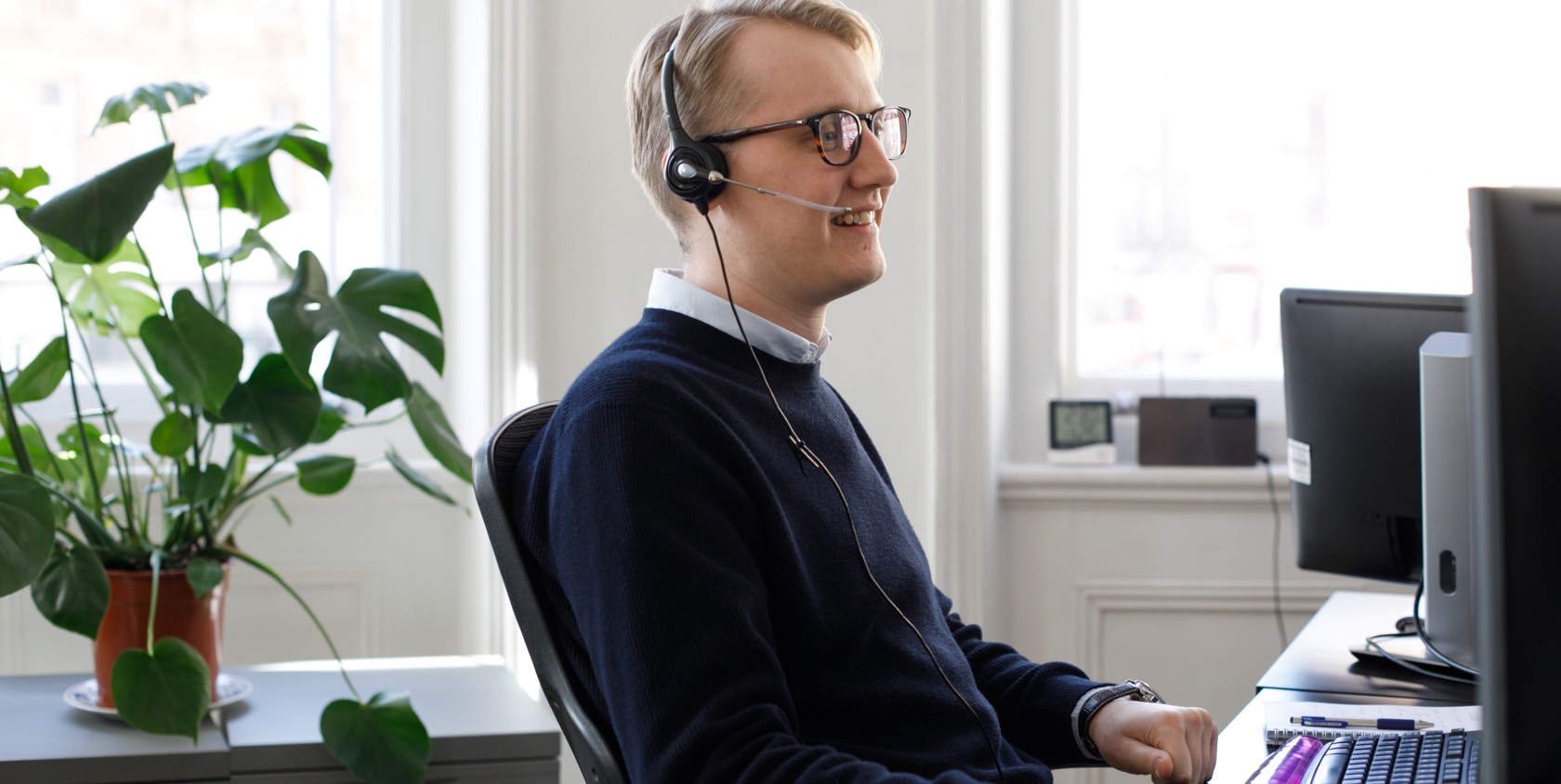 Consistently excellent care
Starting at £850 a week for live-in companionship care, with more advanced packages available for people with complex care needs, we're proud of the rates we pay our carers – happy and fulfilled carers means the best and most consistent care for your loved one.

We think our model of care is great for carers and clients alike – but don't just take our word for it. We're rated five stars on Trustpilot, and we've been awarded 9.8/10 on homecare.co.uk. Thousands of families have trusted us with caring for their loved one. Why not join them? Speak to a hometouch Care Advisor today.
24 hour care at home South Queensferry: What other types of home care in South Queensferry are available?
24 hour live in care in South Queensferry is not the only type of home care in South Queensferry. Dementia care in South Queensferry is also increasingly common due to the rise in older people affected by this condition.
Dementia care requires specific skills and training due to the particular effects of the condition, such as wandering, agitation and confusion.
Care in your own home from our specialised dementia live in carers offers an alternative to dementia care homes in South Queensferry.
How is domiciliary care in South Queensferry different from other care options?
Hourly or drop in home care in South Queensferry offers a less intensive option where short visits are provided to meet basic needs such as washing and dressing, food preparation and assistance with personal care.
Private carers in South Queensferry are typically self employed and either work independently or through an introductory agency. There are various types of care available including night time care, respite care, Parkinson's care, and companionship care.
Respite care in South Queensferry: How does it work?
South Queensferry respite care is available with Hometouch for family caregivers and allows a much needed break or to offer an alternative to short term residential care in South Queensferry. Live in respite care in South Queensferry is one option where round the clock supervision is required. This is typically for a minimum of one week.
Elderly care South Queensferry
Our South Queensferry live in carers are specially trained in elderly care and offer an alternative to older people's homes in South Queensferry. Frailty, mobility constraints, loneliness and multiple medical conditions are all typical of elderly people needing care.
Elderly care in South Queensferry provided by Hometouch includes activities such as medication administration, companionship, and driving clients to appointments.
How do care homes in South Queensferry differ from Live in care?
24 Care in South Queensferry broadly can be divided into residential and live in care. For more details on care homes in South Queensferry and live in care as an alternative please refer to our more in depth article.
Are you looking for live in care jobs in South Queensferry?
If you are looking for live in care jobs in South Queensferry, please review our dedicated page to help you with your application.
"The complexity of finding care support can be overwhelming. This site saved me and gave me easy access to responsibly vetted professionals working in my locale. They worked flexibly to suit my needs. Using this site absolutely transformed my situation. I can't rate it highly enough."
What is live-in care?
Live-in care is when a carer lives with the person receiving care in their home. From companionship care all the way to round-the-clock complex care, a live-in carer can provide one-to-one support in your loved one's own home. This is especially important for people living with dementia, who may become increasingly confused or distressed in unfamiliar surroundings.
A dedicated live-in carer can provide your loved one with more individual care than they'd receive at a residential home. So whether it's a day out on weekends, or fish and chips in front of the TV on a Friday evening, your loved one can carry on doing the things they enjoy. And because the carer is staying on-site, it's often cheaper than a care home too. To find out more about the cost of care where you live, take a look at our page on understanding the cost of care.
At hometouch, we help people live happily, safely and with dignity in their own homes. If you think live-in care could be right for your loved one, contact a hometouch Care Advisor today.
Find out more about live-in care
People in South Queensferry are reading