Where Does Osteoporosis Start?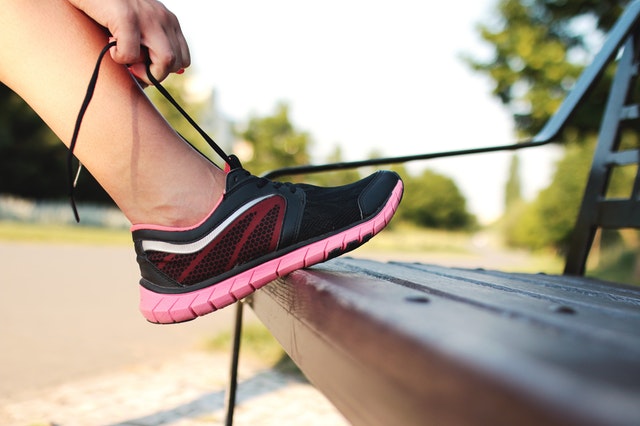 ---
Where does osteoporosis start? With osteoporosis, all bones will become weaker, but bones in the ankle, hip, wrist and spine are most likely to fracture.
---
What is osteoporosis?
As we get older, our bones tend to get weaker, thinner and more vulnerable to fractures. This process of bone thinning is called osteoporosis and it's very common, affecting half of women and one in five men over the age of 50, women are particularly at risk after the menopause.
Broken bones that happen as a result of osteoporosis are known as 'fragility fractures' and they are more than a painful inconvenience. Fractures can diminish your confidence and mobility as well as decreasing overall health and wellbeing, however there are ways of protecting your bones.
---
If you would like to learn more about osteoporosis; the history, causes, and the various treatments, see Osteoporosis: A Deeper Dive
---
Where does osteoporosis start?
Osteoporosis can happen to any bone, anywhere. However, there are a number of bones that are particular risk of breakages. That doesn't mean that the fractures happen in a set pattern or order, just that the bones in the wrists, hips and the vertebrae of the spine are particularly vulnerable to osteoporotic fractures. In fact, if your doctor notices that you have one of these fractures, they may well investigate your bone density to check for osteoporosis.
It can be worrying to be told your bones are thinning, but the good news is that forewarned is forearmed, and there is plenty that you can do to build-up the strength and reduce your fracture risk:
Boosting your bones
You are what you eat: Calcium and vitamin D are important for strong bones. Choose a healthy balanced diet with lots of dairy produce and oily fish like sardines, pilchards and mackerel to boost your levels. A little sunshine can help too; your body can make Vitamin D when it is exposed to the light.

Super supplements: Poor weather and lives lived indoors mean that in Britain our levels of vitamin D are worryingly low, think about seeing your pharmacist or GP for supplements.

Active life: Regular weight bearing exercise like walking, golf or dancing will strengthen your bones.

Professional help: If you have had a fracture, you feel that your height is decreasing or you are worried about osteoporosis, see your doctor. They can assess, advise and may prescribe medication.
Preventing falls and fractures
Staying safe is about more than just building stronger bones. If you don't fall over, you're much less likely to sustain an injury. The problem is, as we get older, weakness, pain and visual problems can increase the risk of trips and falls. Even without a fracture, falls can be very debilitating, but there are practical ways of preventing accidents.
Best foot forwards: Wear supportive, non-slippery shoes and slippers, to keep your steps steady. See a chiropodist regularly so that your toenails are trimmed and any callouses or ulcers are cared for. If you look after your feet they will look after you.

The exercise factor: Regular exercise will improve your balance, strengthen your muscles and help you move more easily.

Practical matters: Get rid of household clutter. Move furniture and trailing cables that could trip you up. Trim frayed carpet threads and use rubber-backed mats on slippery surfaces.

Night lights: You're more likely to fall in the dark, so light the way. Choose high voltage bulbs and install nightlights for any midnight toilet trips.

Water aware: Liquids and tiled floors can be a dangerous combination. Wipe up spills immediately and place mats and handrails in the bathroom to stay safe.

Manage your medicines: Some medicines can increase the risk of faints and falls, if you have dizziness make an appointment with your doctor for a treatment review.
Whether you're reading this blog because you're worried that you have osteoporosis, or you're concerned that a loved one's bones are thinning, try not to panic. By taking positive steps you can make a difference, and if you're considering care, HomeTouch can help you to find the information you need in order to make an informed decision. Simply download our free and impartial Definitive Guide to Home Care for an overview of all of your care options.
If you want to find out more about osteoporosis, the National Osteoporosis Society has a nurse helpline on 0808 800 0035 and an informative website at nos.org.uk
Find out more about Osteoporosis: