What Is The Sandwich Generation?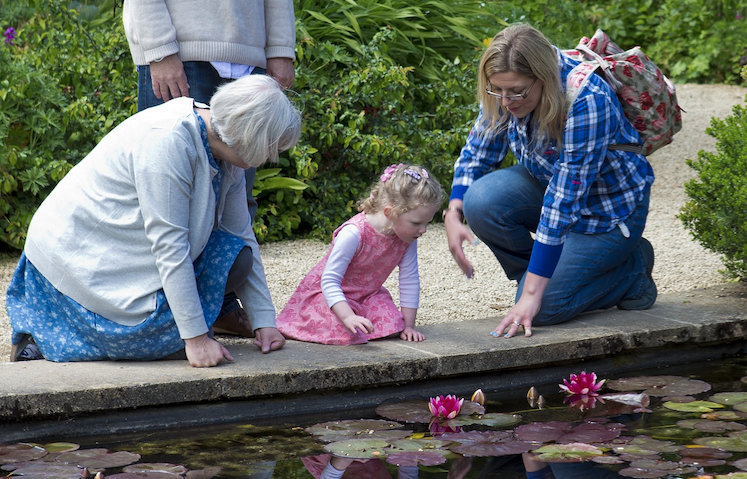 ---
The Sandwich Generation is the group of people, usually aged 35-55, who are responsible for the care of both their children and their parents… find out more…
---
What is the sandwich generation?
Juggling the care of elderly parents with nurturing growing children can be a challenge. However, with the right support you can maintain your parents' safety, stay healthy and enjoy family life.
Coping with conflicting stresses can be difficult. Postponed parenthood and increased life expectancy have resulted in more and more people having competing demands on their time. In this country, it's estimated that more than two million people are part of this sandwich generation. When you are running a home, working, raising a family and caring for parents, something has to give, and for too many caregivers that can be their own wellbeing.
The ethical and physical benefits of elderly care
The personal cost of caring
As a parent and a carer, it's very easy to focus on the needs of the people you love.Many people feel guilty about seeking help and support. However, the daily stresses and strains of caring can take their toll on your physical, emotional and mental health.
---
Research shows that carers suffer nearly double the average number of health problems, chronic conditions and disabilities.
---
Carole Cochrane (chief executive of The Princess Royal Trust for Carers) emphasized the importance of rest and respite, saying:
Carers can often reach breaking point where they can no longer continue, and their own physical and mental health deteriorates as result.
It's like putting your own oxygen mask on first in a plane crash. You need to be fit to care.
Many people leave jobs to care for relatives in order to reduce costs, but the cost of leaving work to care full time often reaches far beyond money in the bank. Leaving work can have an impact on mental health. And after a long break from employment, the chances of getting back into work at the same level can be much reduced. It's always worth considering immediate expenditure against the cost of health, wellbeing and future earnings.
Imelda Redmond CBE, Chief Executive of Carers UK said:
Caring can have a devastating impact on families' lives, throwing many people into lasting poverty and ill health while employers also lose valued and skilled employees.
Caring at a distance
Many people move away from home for jobs, housing or relationships. The family can be geographically scattered, which makes it even more of a challenge to care for elderly relatives. The demands of travelling to check on a loved one who is struggling because of disease or dementia can place enormous pressure on work, your wallet and your family.
The good news is support is available. By getting the right care in place, you should be able to ensure your parent continues to live in comfort and dignity. It's not about abandoning your loved one, it's about using professional help so that you can spend quality time together and then relax knowing they are in safe hands.
Resistance to care
Lots of elderly people are resistant to the idea of care. Pride, fear or prejudice can all contribute to their anxiety and many may fear they'll have to move to a nursing home. But a residential facility is not the only option. Home care can enable your loved one to continue living in their own home.
A regular home carer can be employed to come into the home to provide help, support and a friendly face. They can do chores, run errands, ensure medication is taken and offer assistance with washing, dressing and going to the loo.
Home care can adapt to fit with your family's needs. Initially, your loved one may simply need a regular home help, easing some of the stress and strains of daily life. Later they may require around-the-clock care to maintain their health and safety.
Care shouldn't be the last resort, something to turn to in times of crisis. Some help at home will give you and your loved one more time to do the things you enjoy. The right support can also help them maintain their independence and function at home for longer and even prevent the need for residential care, so it can be a positive step for the whole family.
Find out more about your elderly care options as they are now with our impartial guide to elderly care.
Find out more: