What is a memory assessment service?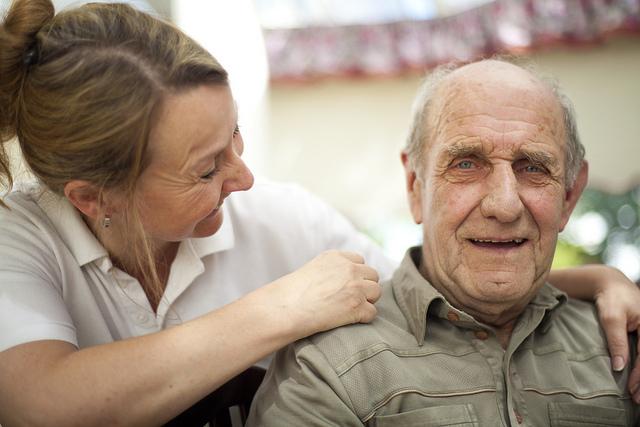 At the moment, there's no cure for dementia – that makes catching it early all the more important. But where does ordinary forgetfulness end and dementia begin? That's where a memory assessment service or a memory clinic comes in.
What is a memory assessment service?
A memory assessment service (MAS), also known as a memory clinic, is a healthcare service with the aim of detecting cognitive decline and dementia, or ruling out dementia as a diagnosis. They're typically made up of doctors, nurses, psychologists, occupational therapists and dementia support workers. Normally, people access a memory clinic after being referred by a GP or nurse practitioner, although in some cases paramedics and social workers may also make referrals.
Why do we have memory clinics?
Spotting the warning signs of dementia and intervening early is really important – there's no cure for dementia, but preventative measures can slow down decline. Changes in lifestyle can significantly reduce the risk of developing dementia, and in some cases even reverse symptoms of cognitive decline. An MAS is also important in ruling out a diagnosis of dementia, an important step in the treatment of other brain injuries.
What happens at a memory clinic?
The memory assessment team will explain all the steps to you before you begin, and ask for your consent. If you're referred by a GP, you can also ask them for details on what an assessment will entail in your case. Typically, a memory assessment will involve:
General questions around personal, social and work life.
Specific questions concentrating on memory and mood.
A referral for a CT scan or an MRI scan.
What happens next?
Depending on the outcome of your assessment, you'll be informed of the results of your scan and either:
Discharged from the Memory Assessment Service, if there's found to be no evidence of cognitive problems
Referred to your GP to treat low mood (for example prescribing antidepressants) if your cognitive issues are thought to be caused by depression.
A diagnosis of mild cognitive impairment, which will mean further assessments (usually annually) to watch for decline.
A diagnosis of one or more forms of dementia, and discussion of a treatment plan.
Speak to one of our knowledgeable care advisers about Hometouch's high quality live-in care service
Common questions about memory assessment services
How long does the process take?
This varies depending on location, but usually you'll have your memory clinic appointment within a month of being referred by your GP. The waiting time for the post-scan radiologist report can be up to around eight weeks, so it typically takes at least three months to go from referral to diagnosis.
What support is there after a dementia diagnosis?
If you receive a diagnosis of dementia, you may receive a prescription directly from the MAS doctor or nurse prescriber. Normally, this will be for an initial three month period, with a medication review taking place in that time. The Alzheimer's Society are also part of this process – one of their dementia advisors will offer support and invite you to relevant clinics and sessions.
What about my family?
The Alzheimer's Society will also assign you a dementia support worker, who will offer information, advice and support to those close to you. There are also some clinics and workshops open to families of people living with dementia, which can be useful.
Where does an assessment take place?
Normally, assessments take place at a hospital or in a GP surgery. If you have mobility difficulties, it may be possible for you to have at least part of the assessment at home or a convenient place. For any scans, a visit to the hospital will be necessary.
What does a treatment plan involve?
Depending on the type of dementia diagnosed, it's possible that the MAS team or your GP will prescribe drugs to help treat symptoms and hopefully slow the progression of the condition. There's also an increasingly large body of evidence emerging that lifestyle interventions can make a difference to prognosis in cases of early-stage dementia, so you may be given information on the factors you can address to minimise symptoms and slow its advance.