What Can I Get My Parents For Christmas?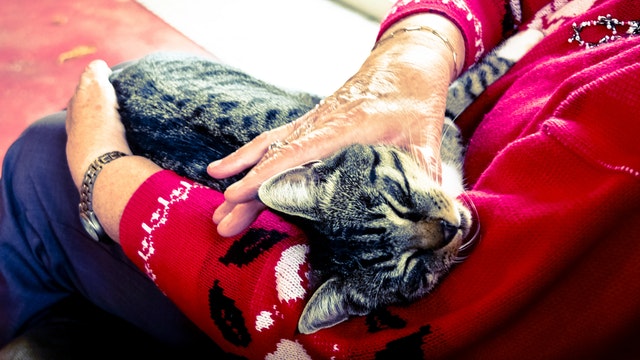 ---
The best presents to get elderly parents for Christmas can range from time spent together to technology that will make their life better, all the way through to music playlists…
---
What to get your elderly parents for Christmas
Christmas is fast approaching. If you're still struggling with ideas for what to put into your elderly parent's stocking, then don't panic. From the practical to the personal, we've got ideas for the perfect gift.
Time together
We accumulate stuff throughout our lives, and by the time we reach old age many people have enough "things". This year, think about giving your parent the gift of an experience instead. An afternoon tea for two, tickets for a concert, a show, a match or a trip down memory lane to a place that they enjoyed in the past. These can all provide moments to treasure in the years to come.
Techno treasures
Technology can make life easier at any age and for the elderly some gadgets really can improve their quality of life.
Amazon Echo:

This works through voice command, so it's perfect if your parent has impaired mobility. It can update on the news, play the radio and let them know match scores. It can even help with online shopping and setting reminders if their memory is fading. The Echo can be programmed to call emergency contacts or allow you to get in contact if they're not responding to calls, so can provide much needed peace of mind.

Household robot:

It can be difficult to keep on top of the household chores as we get older. If your loved one is otherwise coping well, think about buying in some robotic assistance. It's not sci-fi, a

robot vacuum cleaner

can vacuum and self-dock at the press of a button.

Headphones:

Hearing can become impaired with increasing age, which can make it difficult to enjoy TV programmes together. There can be a battle with the remote. Too low and they can't follow the story, too high and the neighbours start to complain!

TV ears

can allow your loved one to adjust the volume to the perfect level without deafening their partner.
Sports fan
If your parent is a football or rugby fanatic, get them a scarf with a difference. Savile Rogue scarves are a cut above the usual team kit. Made from cashmere and beautifully boxed they're perfect for the sports supporter with everything.
A novel-idea
Failing eyesight and aching hands can make reading more of a challenge. An e-reader like a Kindle can make it so much easier to dip into their favourite novel. They're light so more manageable with arthritis, the font can be made bigger and there's backlighting so that they can be read at any time of day and night without disturbing bed-mates. Classic novels can often be downloaded for free, so preload it with some old-favourites and some books that you'd recommend. If reading is tricky, think about a subscription to an audiobook library like Audible.
Garden goodies
If your loved one is an avid gardener but is struggling to manage, make life a little easier with a specially designed kneeling stool. It'll help them weed in comfort and make it simpler to get back on their feet. Or think about a robotic lawn mower to do the heavy work of tending the lawn, leaving them free to prune and plant. If you'd like something a little less practical, then why not get them a rose named in their honour?
The gift of memories
Tapping into past-experiences can unlock long-forgotten memories. This is especially good for people with dementia, however these gifts will be enjoyed by loved ones whatever their level of function.
Photo-album:

Put together an album of treasured memories, or think about making a

Photobook

to flick through together.

Family films:

Are there a load of old cine or video films left languishing, dusty and unloved, in the attic? Get them converted into a digital format so that your loved one can rediscover them.

The power of touch: If your loved one is living alone, or suffering from dementia, they may miss the human touch. Buy a favourite lotion and massage their hands, or buy them a beauty or massage treatment to release stress.
Musical magic:

It has never been easier to access music from all eras. Those affected by Alzheimer's often remember favourite melodies and lyrics when other memories have been lost. Trigger happy recollections by loading an MP3 player or buy a

Spotify

subscription and create playlists that will suit their every mood.
If you can't be there
Sometimes it's impossible to see your elderly loved ones at Christmas. The trend for families to be parted by work commitments, along with the pressures of life, can mean that simply making the distance can be hard. If this is the case for you, then there is something you can do. HomeTouch has a library of pre-vetted self-employed carers available at short notice, even over the Christmas period. Our carers can come into your loved one's home to be sociable, share a meal, and spread the cheer. They can work at all levels, from simple companionship right through to specialist needs.
It's not uncommon for elderly people to be alone at Christmas, and as such it can be a bleak time of year. However, by taking the right steps you can make sure this isn't the case for your loved one.
---
If you require a carer over the festive season, the HomeTouch team can help. We can help you to find a top quality carer in your local area, and we have carers who are available even on Christmas day!
Just call 020 7148 0746.
---
Find out more: