What are intermediate care and reablement care?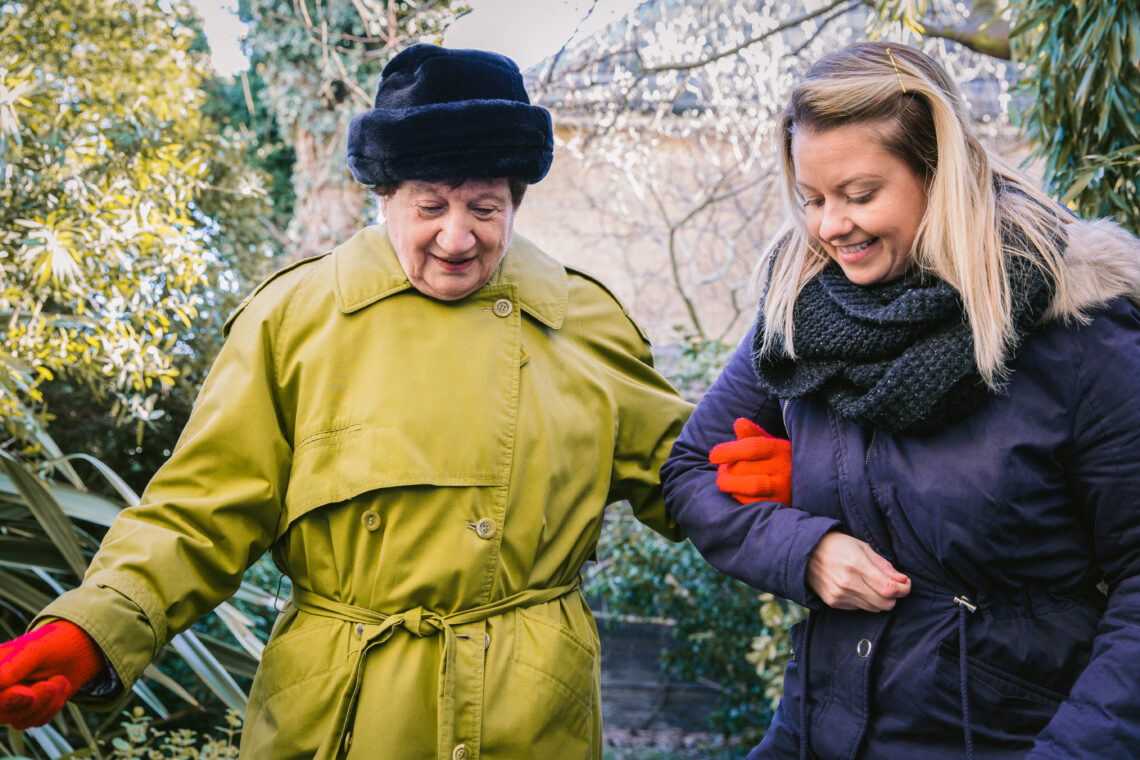 When it comes to caring, a change in approach is developing. There is a drive to focus on wellbeing and reablement care. It's all about building on an individual's abilities and strengths and helping them relearn and maintain skills so that they can achieve greater independence and live safely at home. It's a move away from doing things for someone, to helping them manage themselves. This type of care can be particularly helpful following an illness, injury or operation, allowing an individual to recover and regain the strength and confidence to live independently.
Intermediate care
A fracture, fall or illness can all affect an individual's mobility and function. In the elderly, in particular, it can take time to recover and regain balance, agility and self-assurance. Many people need a helping hand as they recuperate.
In the UK, people who have experienced a significant change in mobility and those who are struggling to get on with activities of daily living may be entitled to a package of temporary care. This is known as 'intermediate care' and is designed to help with rehabilitation after discharge from hospital. The care package lasts up to six weeks and can be given either in a residential facility or in the comfort of the individual's own home. A team of trained professionals that may include carers, physiotherapists, occupational therapists, and community nurses can offer support and treatment.
Treatment programmes are designed to increase strength, restore confidence and help the individual relearn skills, get back on their feet and adapt to life at home. The care is tailored to the individual's needs and focused on helping them achieve the goals that they have identified as being important. The care is provided free of charge, without means testing.
Patients who are not entitled to intermediate care can still access support. Before discharge, talk to the ward staff or contact social services and request a care assessment. This is an appraisal to identify needs and check if the individual is eligible for financial support to aid their recuperation. Private funding or direct payments (received following a care assessment) can be used to access specialist home care services to provide support and guidance as you regain strength and mobility.
Reablement care
Reablement is all about helping people to do things for themselves instead of just doing it for them. It builds on what people can currently achieve and supports them to regain skills to increase their confidence and independence. It is a very personalised type of care, usually offered over a set period of time.
There is good evidence that reablement helps people live at home for longer and reduces the need for ongoing care. In research, reablement has been shown to boost individual independence and wellbeing.
Reablement care can help individuals after discharge from hospital. Getting dressed, going to the toilet, climbing stairs and all aspects of self-care can be a challenge after an illness, or when you're in pain. Reablement can restore the ability to perform activities of daily living, boost morale and so improve quality of life.
Reablement can be very useful for individuals affected by Alzheimer's. Time in hospital can be confusing and disorientating, leading to a deterioration in function. Specialist care at home may help people affected by dementia regain some of the skills that may have been lost.
Reablement care is usually intense and short-term, lasting up to six weeks. This can be enough to restore function, however Dr Jamie Wilson, founder of hometouch, said:
'Social service provided reablement lasts for a relatively short period of time, which can be problematic for the families of those requiring care. While recovery after a hip replacement is estimated to take 4-6 weeks, other traumas can be worse, and serious injuries post-fall can take months to heal to the point of normality.
If this is the case families may need to consider organising further support, either amongst themselves or by employing a private home carer. If you or a loved one needs care, and reablement is not available to them, or if reablement has been given but is not sufficient to aid full recovery, then hometouch can help.'
Specialist care at home
Home care has the advantage of being infinitely adaptable. A carer can simply provide a reassuring presence and a helping hand while an individual's body and confidence recover, or care can be given day and night, supporting all activities of daily living and complex health and continence needs.
hometouch can introduce you to self-employed home carers with extensive experience and expertise. The caregivers are skilled in assisting people after hospital discharge and sensitively supporting them to get back to full function.
hometouch is an introductory agency. Families retain choice and control to employ the professional carer that suits them, with the reassurance that hometouch will have performed all the necessary checks, followed up references and will deal with complicated paperwork and contracts. The agency will arrange care cover in case of illness or annual leave.
As hometouch carers work on a self-employed basis, they manage their own tax and insurance, which ensures that rates are affordable for the clients and fair for the carer. Happy and fulfilled carers make for happy, well-cared-for clients.