Tips For Hiring A Carer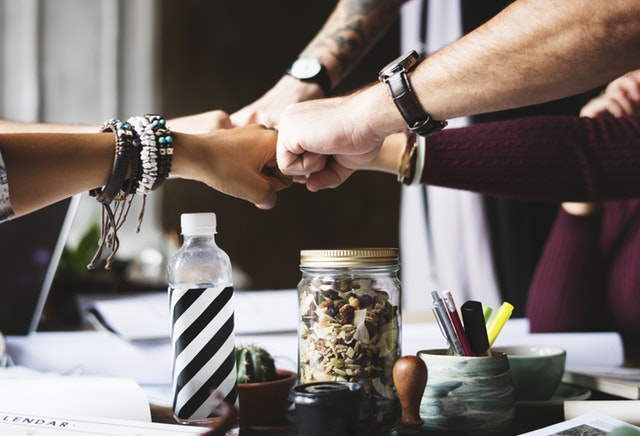 ---
Top tips for hiring a carer, including the types of care, the difference between hourly and live in care, the qualifications and experience you should look for, and the services available for finding a carer.
---
Tips for hiring a carer
There's no shortage of carers for the elderly but finding the right one can be a real worry. In fact, there are several live in care providers in the UK. From background checks to personality fit, availability to price, finding the right carer can appear to be an overwhelming task.
Fortunately there are some simple things to consider when hiring a carer, that should help you to make the right decision.
1. What type of care do you need?
Carers for the elderly vary in a number of ways. The first thing you need to do is narrow down the live in care providers list by working out exactly which type of care you need.
Respite care
Respite care gives the primary care giver a break for a set number of days or weeks. If you're the primary care giver it might be that you need to spend some time focusing on your own needs, and if this is the case, respite care could be the solution.
Find out more:
Overnight care
If your loved one is restless during the night or prone to wandering, an overnight carer can be on hand to ensure safety and reassurance when needed. They can be awake throughout the night, or sleep in a room nearby, they can provide care every night or just a few nights of the week. When and how you access care is always flexible.
Find out more:
Disability care
If your loved one has a specific disability, it might be that certain qualifications or previous experience will be important. If that's the case you can find specialist disability carers.
Find out more:
Post discharge care
If your loved one has been in hospital and needs care to get them back on track, post discharge care can be arranged. A carer will come for a set number of weeks to help your loved one with their day-to-day living, helping them to get back on their feet in a safe and supported way.
Find out more:
Companion care
As social circles shrink and infirmity erodes confidence, older people are at risk of suffering from loneliness. Loneliness can be serious, as going days without human interaction can lead to a serious decline in self-care and mental health. Companion care is basically a more structured type of friendship.
Some live in care providers offer companion care too. These types of carers for the elderly provide a vital social connection. Although they might well help with household duties, their main function is to provide company; someone to share the little things with.
Find out more:
2. How long do you need it for?
Hourly care
It might be that you need a carer for a few hours a day, or from 9-5. It might be that you need 2 hours in the morning to help with getting washed and dressed, and 2 hours in the evening to help with getting to bed. Whatever your needs it's important to think about the time necessary and to keep an open mind. You may think that using the bathroom and getting dressed should only take half and hour, but add to the equation a serious disability or the confusion and distress that can be caused by dementia, and 30 minutes can become 3 hours. Always take time to discuss your loved one's requirements with the live in care providers and be prepared to accept their professional opinion, they are experts after all.
Another important thing to consider is that carers often have to travel from one appointment to the next. This takes time and time between appointments is not time they're being paid for. As a result, agencies and self-employed carers are unlikely to agree to appointments that are less than 2 hours in length.
Live in care
Full time live in care means that a carer will live in your loved one's home full time. Their rate will often be charged per day, instead of by the hour, and they'll be on hand at all times to help when necessary. Live in care is sometimes the most cost effective solution to a care home, as it does tend to be cheaper.
Find out more:
3. What experience should they have?
Once you've narrowed down which types of carer you need, the next step is to find someone with the right skills and experience.
Carers for the elderly are as varied as the elderly themselves.
---
What you're trying to do is find a synergy between your carer and the person needing care.
---
That synergy might come from personality, particularly if the main type of care you're seeking is companionship. If your loved one has a specific condition, it could come from previous experience. If they have certain medical requirements it could come from a nursing background. If you're looking for regular care, it could come from location as you'll likely want someone who lives nearby and can pop in easily.
The important thing is to determine which factors are most important to you, so you can prioritise those when searching for elderly care.
The important things are:
Reference checks: Speak to previous clients, and not just as a token gesture. Ask probing questions and dig deep to uncover any potential problems before committing to hiring that carer.
DBS/CRB: It might seem like a lot of effort, but it's important not to miss this out. Running police checks on potential carers is important because it will flag any past criminal activity you need to be aware of.
Verify training or qualifications: If the carer you're speaking to claims to have certain training and qualifications, it's critical you verify the truth of this.
Eligible to work: If you hire a carer without knowing that they're eligible to work in this country, you're laying yourself on the line legally. Request to see appropriate documentation from any carers before engaging them.
Where to find a carer
There have always been 2 main options when it comes to live in care providers, agencies and self-employed carers.
Agencies take the stress out of the situation by taking your details and sending you a carer. But, they charge a premium for their service and don't allow you to have any control over the carer who is sent to care for your loved one. In addition, they often pay their carers minimum wage, which leads to a high staff-turnover, which can lead to your loved one seeing more than one carer in any given day or week. This can be distressing, especially if your loved one has dementia and is easily confused.
Self-employed carers sourced through personal adverts. Sourcing your own carer will allow you to stay in control, but it will also make you an employer. You will have to pay national insurance contributions, organise holiday and sick pay, and holiday and sick cover. You will also need to carry out all the necessary checks and balances yourself, with no support if the carer turns out to be untrustworthy or abusive. If you're prepared to take the time, this can be a more cost effective way to go.
HomeTouch is an introductory agency. Standing somewhere between agencies and the purely private approach, HomeTouch pre-approves self-employed carers and provides support in organising contracts, insurance, payments, and holiday and sick cover. In the meanwhile you have complete control over who cares for your loved one. You browse fully vetted carers in your local area, contact them directly to negotiate working hours and price, and decide for yourself if you're happy. If you need support our team is on hand to help in whatever they can, so you get maximum control and minimum stress. Our prices are competitive too.
At HomeTouch we're honest about your options. If you'd rather go with an agency, find your own carer, or research care homes, we're here to help. Download our Definitive Home Care Guide for free and impartial advice. It's a tough time, and we're here to make it a little less tough.