The Importance of Father's Day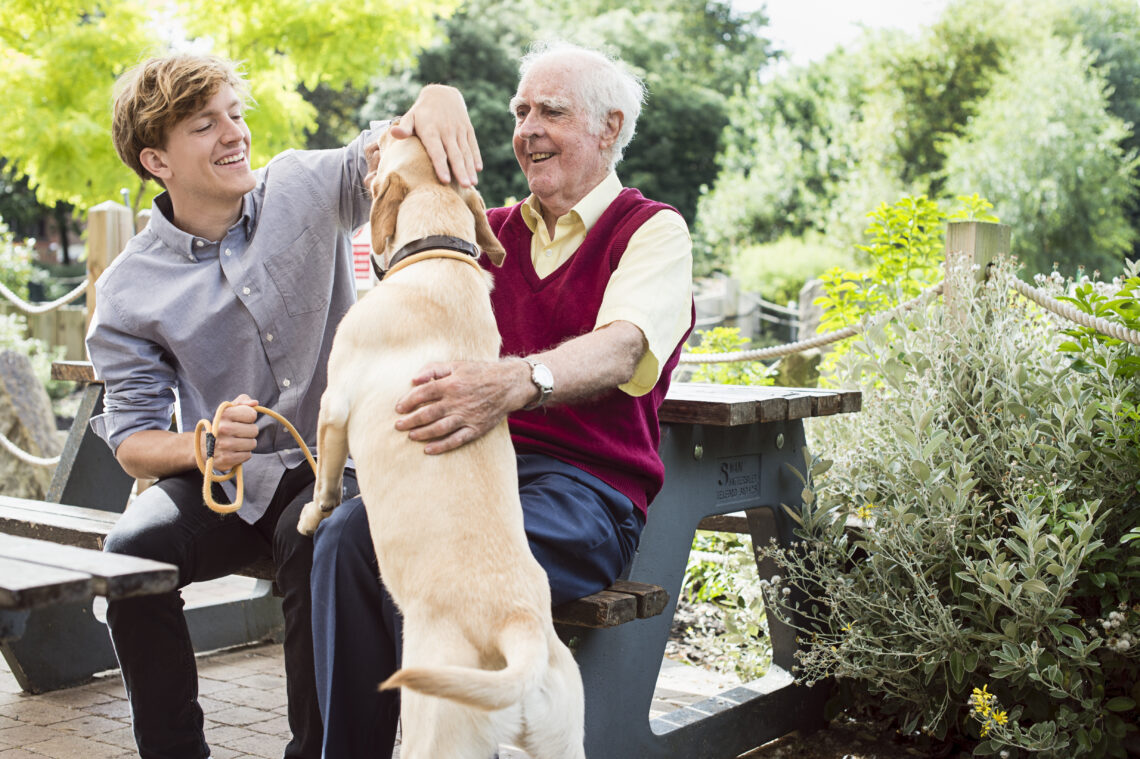 ---
The importance of father's day lays in the opportunity to learn more about your dad; who he was, who he is, and how you've shaped him into the person he is today.
---
As you age it's likely that your relationship with your parents will change in more than one way, and the changes can be fundamental. First, there's the practical aspect of going from being cared for by them, to providing the care. Then, as you grow older and learn more about the world, there's the ever increasing appreciation you might start to feel for their experience.
Father's day is an annual opportunity to think about the role your dad has played in your life, and to think about how you've benefitted from his influence.
It can be hard to pick out the perfect gift for your dad at this stage in his life, and it might be that simply talking about the things that matter is gift enough.
If you haven't already, there are some questions you might want to ask now, about who he was, and the person he has become.
What do you remember most about your father?
Memories fade in time, and the recollections that are most clear after years of absence might speak volumes about your grandfather, and the way your father viewed him.
Is there anything you wish you'd asked your parents, but didn't?
Life experience will ultimately include end of life experiences, and if you're able to talk to your dad now, it might be the case that you've yet to go through it. Get ahead with valuable insight.
What was your first job, and how did it go?
Your dad has always been experienced to you, but there was a time when he wasn't. Take this time to allow him to reminisce about his early life.
What world events have impacted most on your life?
It might be a recession that changed his career, it might be meeting your mother, it might be the moment he held you for the first time. Be prepared for a surprise, and don't take it personally if you don't feature. Your dad has had a long life.
What do you think was your biggest mistake?
We learn from our mistakes, and it's likely your dad will have made a few in his lifetime. Take this opportunity to listen and learn.
In your opinion, what are the most important things to know about being a parent?
He's been there, and no matter how great or small a part you feel he played in your upbringing, he may be able to share some poignant advice.
What do you think the world needs more of right now?
He's seen years of political upheaval, of evolving social norms, of trends that come and go, so what does he want to see next? Getting older isn't all about looking back, looking forward with the wisdom of years on your side is also important.
What have you learned about people during your lifetime?
This is a general question. We meet people throughout our lives and they all have an impact on us in one way or another. How these experiences pile up over time can be an interesting source of discussion.
What was the best decision you ever made?
It could be the decision to become a father. It could be the decision to quit a job that didn't make him happy. It could be the decision to buy a life-changing ice cream during that one holiday in his twenties. Whatever it is, now's the time to ask.
What are you most proud of?
How you feel about the answer to this question will reveal a lot. He might be proud of you, he might be proud of something he's achieved, it might be that he's proud of a romantic relationship he's maintained through the years. Be patient and listen.
Our parents make us. They shape our childhood with their presence or absence, and are often fundamental in making us into the people we become. But they have been shaped as well, by their parents, by their life events, and by you. You can never know too much, and knowing too little can lead to heartache in the future. In finding answers to these questions, you might be on the way to knowing enough.
As your father ages, it's likely that he'll need more assistance to allow him to continue living safely. There are many care options out there, and HomeTouch is one of them. This still applies if you're caring for your father yourself; you don't have to do it alone. We have pre-approved self-employed carers throughout the country, available for as much time as you need, for a price you can afford. Search below or speak to one of our team for more information.