The Best Companion Care for Older People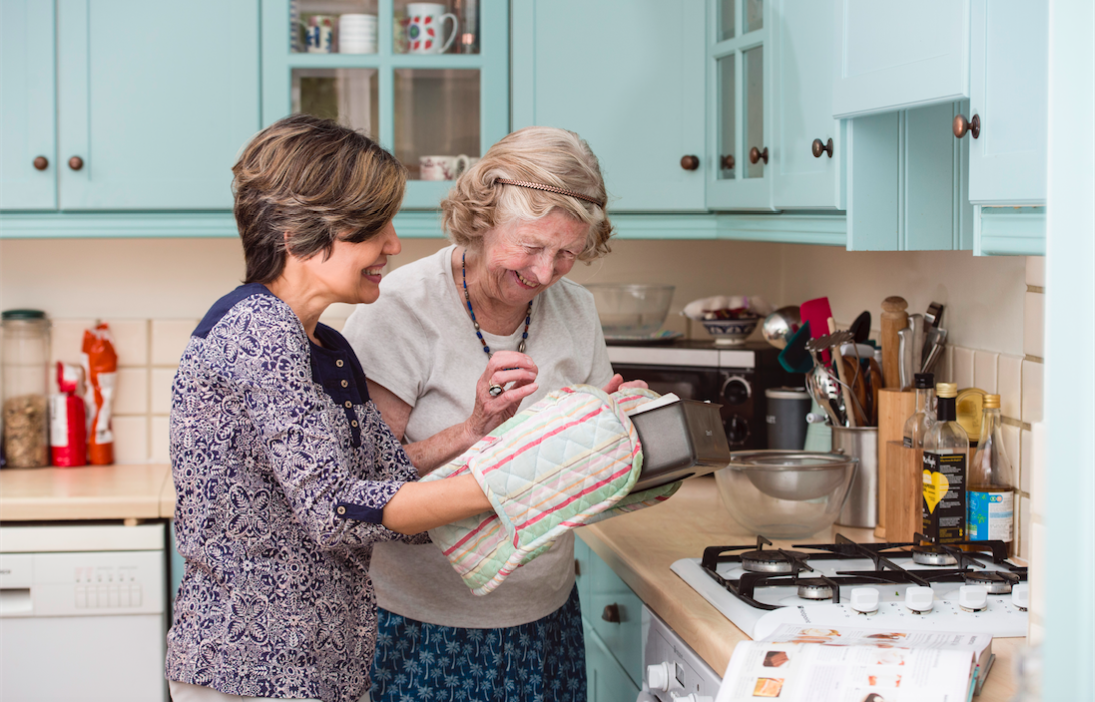 ---
Choosing companion care can include a live in companion or simply a drop in private companion for the elderly. Whether you opt for an elderly companion through an agency, directly on a self-employed basis, or through an introductory agency like HomeTouch, it's personality that matters.
---
When our loved ones begin to get older, we naturally want to help them stay happy, healthy and independent for as long as possible. At this point finding the right companion care becomes a critical concern, and not just if their health is declining. The right live in companion care for elderly lets them live safely and happily at home.
In fact, loneliness is one of the biggest challenges the elderly face, more so than other more seemingly obvious health concerns. Loneliness is as big a killer as obesity and heavy smoking, so finding a way to combat the ravages of loneliness plays a significant part in helping your loved ones to age gracefully. No doubt, a live in companion for elderly is the best assistance you can offer your older loved ones.
Understanding companion care
In many ways, elderly companion care is the ideal care option, as it supports elderly people with their day to day tasks, such as washing, cleaning, and cooking. It is a wonderful way of providing emotional support and social interaction, and it helps to promote independence and freedom. Companion care for seniors means your elderly relative doesn't have to check into a retirement home, and they can spend longer in their own place with the memories they have built.
It removes the issue of separation from loved ones, and gives your relative a person they can bond with who will be able to help them enjoy day to day life as normally as possible. The most important stage of the process is trying to select the ideal elderly companion for your relative, and there are a number of things you need to consider when looking to achieve this.
How to select the perfect companion
With roughly 3.9 million older people in the UK saying that the TV is their only company, loneliness is an epidemic, but the burden of easing loneliness shouldn't fall on relatives alone. Indeed, the emotional implications of caregiving are well documented, and sacrificing your own life to provide constant companionship for an elderly relative is a sure-fire way to let resentment foster.
What is live in companion care for elderly? – Companion care can be part of the solution
Companion care is friendship but in a more formal way. Older people often find their existing social network declining and their ability to forge new connections limited by circumstances beyond their control, such as reduced mobility. As a result the likelihood of suffering from loneliness increases as we age, and companion care is designed to fill this gap.
Companion carers help older people with tasks that might be becoming increasingly difficult, like housework, shopping and chores, while providing a vital social connection. It's the social aspect of live in companion care for elderly that is really valuable, the carer becomes someone with whom they can chat, share gossip and a cup of tea. Preventing loneliness can help your loved on to stay physically sound, just by having an extra person to share the small things with.
Constantly providing companion care yourself can be draining, and with older people often fearful of being a burden, the dynamic between parent/child is perhaps not one of simple friendship. This is one of the reasons why you need a live in companion care service.
How to find the right companion
Choosing companion care can be challenging – precisely because it's the 'companion' element that is most important. Companion care is relationship based, so it's important to find someone who your loved one gets on with.
The price of care is also likely to be a concern – although companion care is the least expensive care type because it doesn't demand specialist skills. Yet, a live in companion for elderly relatives can be much more cost effective than residential carte for example.
In all, the most important aspect of choosing the right companion carer is personality – which in turn has an impact on where you should source your carer. Care agencies, which many people still assume is their only option, unfortunately rarely let you choose your own carer. They tend to see care more as a functional service than an emotional one.
At the other extreme is finding a carer yourself, an option many shy away from because of the time, effort and lack of security this involves. However, the big advantage to this comes with allowing you complete control over the carer you choose and finding a companion who has a natural synergy with your relative.
For many, though, the potential downsides of this – hiring someone un-vetted and potentially unreliable or, worse, dangerous – far outweigh the positives.
Wherever you source companion care from, the principle is the same: you're looking for a friend, someone who can help with general tasks, but also someone who sits down for a cup of tea, takes an interest and talks like an old friend.
Many fall into the trap of assuming a live in companion for elderly individuals is something to consider when their loved ones are growing infirm, but that isn't the case. In fact, with loneliness being one of the biggest threats the elderly face, it makes absolute sense to prioritise live in companion care.
What to expect from care assessment
When you are trying to find the right companion for hire, elderly people will have an expert to meet with them and determine their specific care needs and requirements so that they can set up the right elderly companion service. So what will typically happen is that a healthcare professional well-versed in the area of care, will come out to visit and conduct an assessment to get to grips with the situation.
They will want to gain a full understanding of your relative's care needs in order to find them the ultimate senior companion care services. The idea of a care assessment might seem daunting, but this is an integral part of the process, and something you'll be thankful for. Live in companion care in the UK is a growing field, and following the assessment you will receive a letter from the council, detailing the level of companion homecare they feel is required.
Somebody to have a conversation with
There are plenty of benefits to sorting out companion care for the elderly, and one of the key ones is that it provides them somebody to have a conversation with. Talking and conversing are things we all enjoy, and an elderly person knowing there is someone there they can talk to on a regular basis can make such a difference to their lives. There is also the important issue of a transference of knowledge and skills that plays a role in this.
Many elderly people are well-versed in pastimes that may be considered old-fashioned, and having someone to pass these skills onto can means a lot. Indeed, any experience is far better when it's shared, which is why keeping the elderly company can have such a profound impact. The best companionship agency will be the one that is able to provide the type of companion to fulfil all the needs of an elderly person.
In summary
It is vitally important that people do as much as they can to hire a companion for the elderly who they are happy with. The right relationship is bound to improve and enhance health and well-being, and it gives your relative confidence and peace of mind. The importance of companionship for elderly people cannot be overstated, and this is why it's so important to find the perfect companion care services.