The best clocks for people with dementia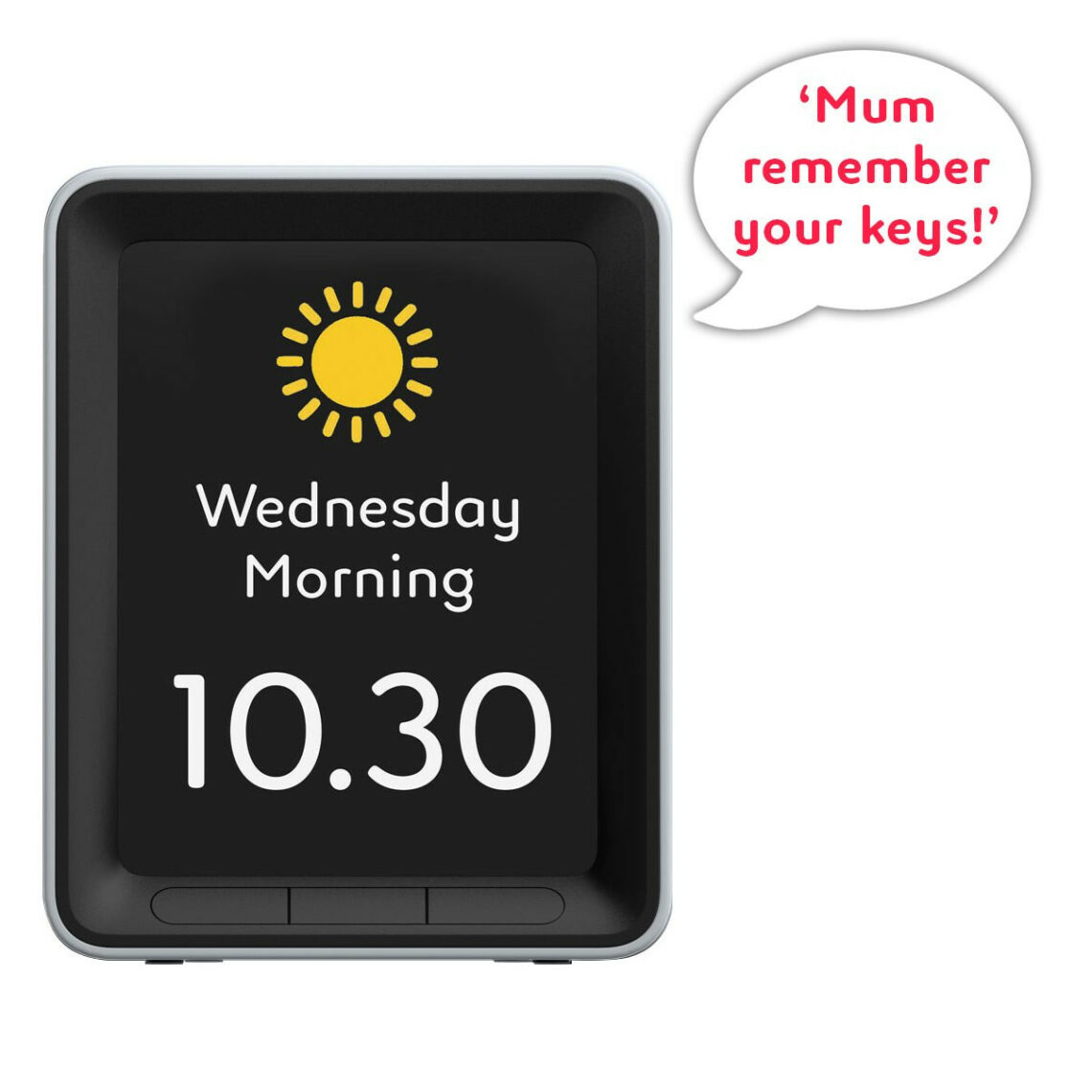 Losing track of time is one of the early symptoms of dementia. Whether it's a missed doctor's appointment or a frantic phone call about whether they've had lunch, losing track of time can be a distressing experience for your loved one. Fortunately, there are a number of tools that can help your loved one keep on top of the time. Whether it's analogue or digital, portable or prominent, we've assembled a list of the best clocks for people with dementia.
We've partnered up with Unforgettable, suppliers of specialist products to help people living with dementia. There's no time like the present, so take a look at our top picks now.
One of the problems people with dementia experience is being unable to tell from traditional timepieces whether it's day or night – this is especially important during the winter months, when it's dark at both 6am and 6pm. This clock clears up any confusion, as it shows whether it's day or night in an easily understandable way.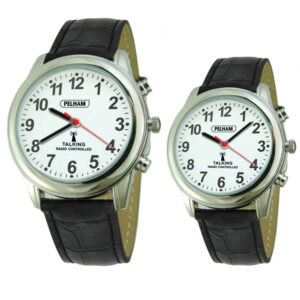 A rather stylish solution to the time-telling problem, this watch has a crocodile-effect strap – perfect for dapper dads. The strap itself is expandable, much easier for less dextrous people to manage than a traditional clasp. More importantly, easy-to-read numerals and a 'speaking clock' feature make it really useful for people with poor eyesight. It's radio-controlled too, so will automatically update when the clocks change.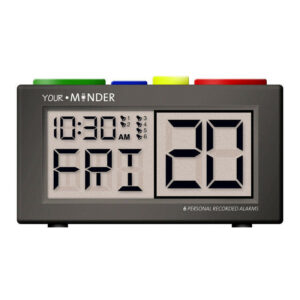 This digital alarm clock was designed with dementia patients in mind. The buttons are all clearly labelled to avoid confusion, and the day, date and time can be read aloud for people with poor eyesight. It's a versatile option, running off either batteries or mains power.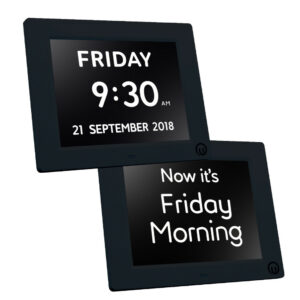 Unforgettable's own entry has an unobtrusive yet clearly visible design, looking a lot like a picture frame. It's rather more useful than a picture frame though – it gives the time and day of the week on its digital display, with easily understandable phrases like 'It's Tuesday afternoon'.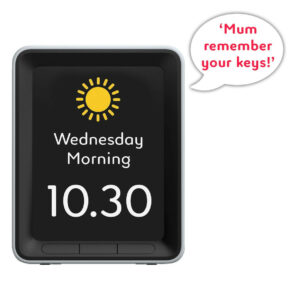 This is a new product from Unforgettable, with all the features of the 2-in-1 calendar clock – and added smartphone connectivity and multiple display options. It lets you send messages and set reminders for your loved one, such as 'Remember to take your medication' or 'Your brother is visiting this morning', which will show up on the screen for your loved one to see. It's a great way to help someone with memory difficulties keep connected with the wider world – and keep on top of their schedule.