Setting up Wi-Fi or Broadband for Elderly Parents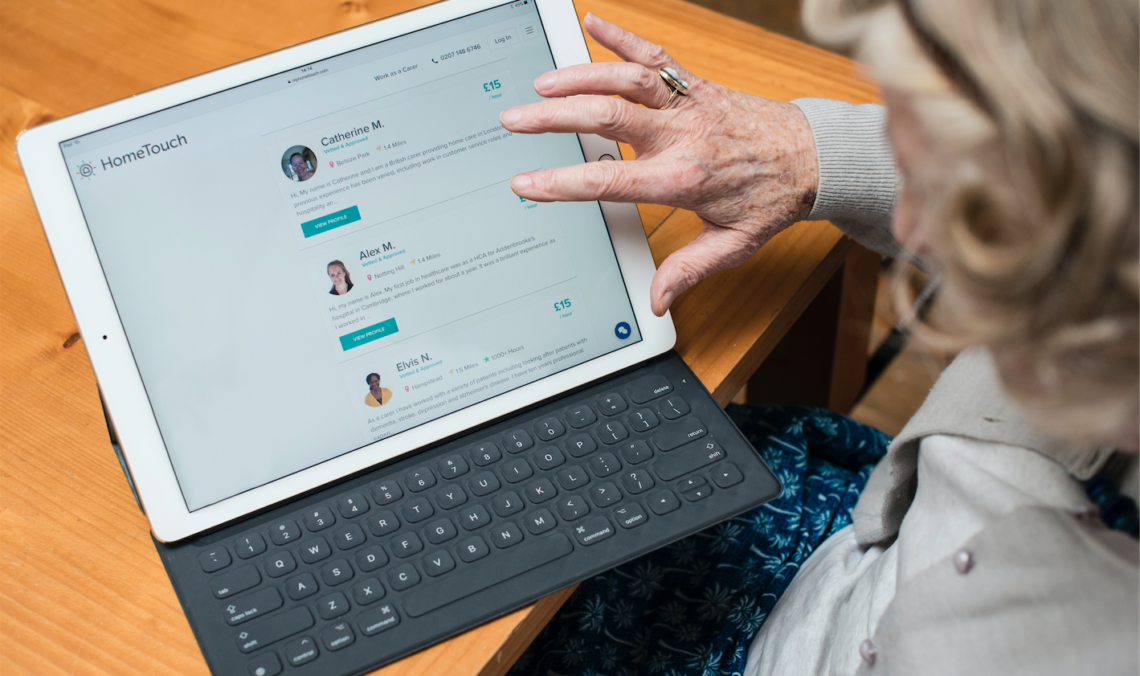 ---
Setting up Wi-Fi or broadband for an elderly parent can open up new avenues of communication and freedom.
---
Why have Wi-Fi?
As your loved ones age, they can become isolated. It's very easy for this to happen, mobility issues lead to difficulties in getting out and about to see people, and close friends succumb to age and sickness. Having Wi-Fi can enable your elderly relatives to stay in touch with family and friends on the good days when they're able to get up and about, or on the bad days when they might need to stay in bed. The rise of internet shopping can also help them to avoid tiring and time consuming trips to the supermarket, instead of walking or driving to buy the necessities they can have them delivered to their door for a very small charge.
It is therefore well worth researching the best Wi-Fi package for your parents so that they can access these services.
Which provider?
When deciding which broadband provider to pick, good customer service is key, in case of any problems or issues. PlusNet comes out top for customer service with Virgin Media and Sky following close behind. BT Broadband is good, with decent coverage nationwide and free call-outs for installation and support. Price may be an issue, but having stress free Wi-Fi setup and support is something that is often considered vital.
When choosing, it is worth considering whether a stand-alone broadband package is needed or if a bundled package of phone line, broadband, and TV would be better. It is also worth asking if they're happy to allow a family member to arrange set up, providing the bill payer is present to consent to this.
If your elderly parent lives in a rural area, it may be harder to get connected. Most broadband providers have an initial 'phone line check' to let you know what level of cover they provide. In this case, it may be worth speaking to neighbours or people who live in the local area to find the best service provider around.
Shared access
If your elderly relative is living in a flat or sheltered accommodation, it's worth asking if it's possible to share the broadband with other residents, or persuade the warden to install broadband for the whole unit. If, for example, your older parent lived in an apartment block and has neighbours in a similar situation, one account could be set up for everyone to access to the same router and the costs can be split accordingly. This would only work if the flats are in close proximity.
In the case of sheltered accommodation, the manager could organise Wi-Fi to be accessed by everyone. It is likely that some type of Internet connection could be used for administrative work and therefore bandwidth would only need to be strengthened and the passcode shared for all residents to use.
Live in carers and Wi-Fi
If you are considering getting a live in carer for your elderly loved one, the carer will benefit from Wi-Fi access. With a good internet connection, the carer can maintain balance by optimising their downtime and staying in touch with those they love. Getting internet for a live in carer is not essential, but it can be very helpful.
.
If you are looking for a carer for your loved one, HomeTouch can help. We have a library of carers available nationwide, and we can often find you a match within 24 hours. Don't hesitate to get in touch, a member of our team will be only too happy to answer any questions you might have.