Self-Employed Carer: 4 Tips to Find the Right Candidate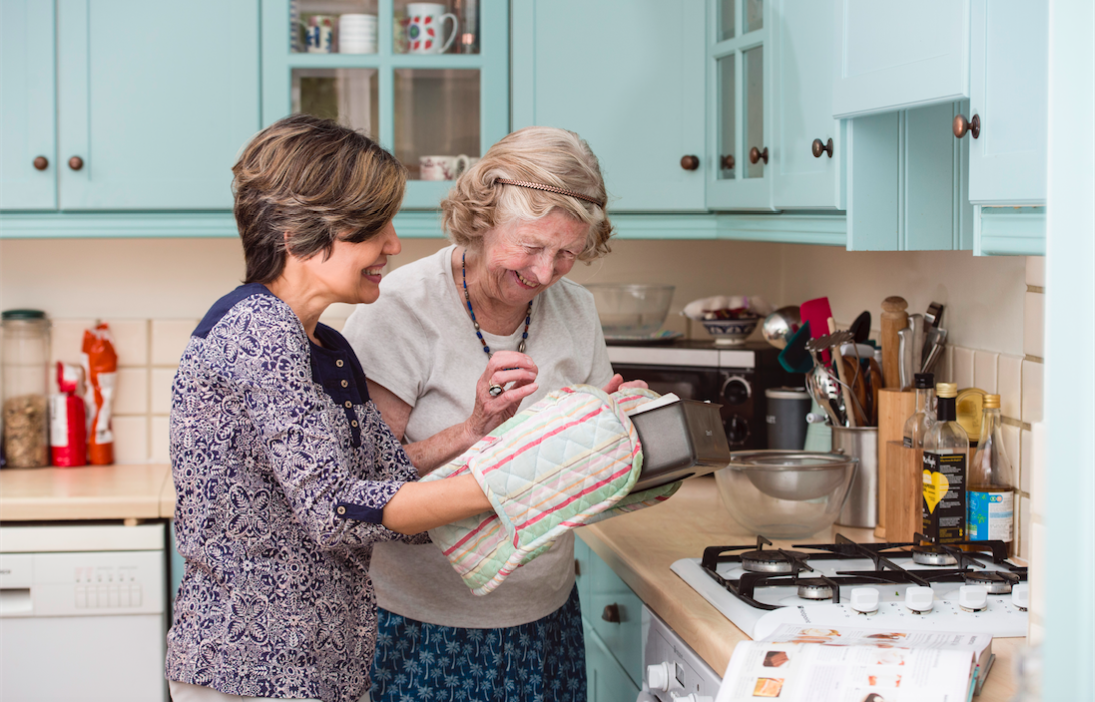 ---
Finding a self-employed carer can be challenging, especially if you're coming to terms with the fact that you or your loved ones need care at all
---
Self-employed carer: 4 tips to find the right candidate – so you have one less thing to worry about.
There are two things you really need to know about when finding a self-employed carer:
What to look for

Where to search
What to look for in a self employed carer
The first of these will depend on your precise needs. As we age we often have additional needs, but these will largely fall into the same categories. Many older people are best suited to home care options such as a self-employed carer, simply needing a little help with day-to-day activities and personal care.
Self-employed carers generally fall into two categories – companion care, or more intensive personal care.
Companion care is the perfect solution if your elderly loved one is physically adept, but suffers from isolation and loneliness. If you're looking for companion care, the main thing is to find someone who is a personality fit. Companionship is primarily relationship-based, so you'll be looking for someone who has similar passions and interests, with whom a friendship can naturally develop.
If you or your loved ones are less physically able, it's likely you'll want a carer to offer more intensive help with tasks such as cooking, cleaning, laundry, bathing, and dressing. In this case, you'll likely want to find someone with more experience, and you might expect them to have common care qualifications such as NVQ Levels 1, 2 and 3.
Where to search for a self-employed carer
Finding a self-employed carer can be difficult. Traditionally, care agencies are one of the most widespread sources of care in the UK, but these carers are not self-employed.
The big disadvantage of this is that carers are unable to set their own rates and hours, which often results in unhappy, underperforming, underpaid care. A home care agency is seen by many as less hassle, but it's also more expensive. Unfortunately the expense is often due to the need to cover the overheads of an agency, rather than paying their carers a fair wage. As a result there tends to be a high turnover of carers, and you're unlikely to always have the same carer visiting your home.
It used to be the case that the only alternative to care agencies was to search independently for a self-employed carer through word of mouth or a local newspaper advert. This can work well if you already know of someone who comes highly recommended by someone you trust.
The downside is that without a referral network of your own it can be difficult to find someone trustworthy. Also, you don't have any guarantee that they can do what they say they can. In addition, you will be on your own when it comes to sickness, holidays or resolving disputes.
There's another solution, which is rapidly growing in popularity as a way of sourcing self-employed carers: introductory care platforms like HomeTouch.
This system has been wildly successful in the States, and HomeTouch is the first of its kind in the UK. Introductory care platforms bring fully vetted, experienced self-employed carers together with those who need care. You get full control of who you engage and can make your decision based on skills, interests, experience and location. Our carers set their own rates and hours, but you have the support of a large independent organisation behind you to provide the support you need as and when you need it.
Using HomeTouch means you can retain the control that care agencies deny you, but without the time, investment or lack of support you'd find if you looked for a self-employed carer independently.
Engaging a self-employed carer
So, you've found a self-employed carer that you think meets your needs. What next? There are two main things to consider:
Pay and hours

Holiday and sickness
Pay and hours
It's really important that before engaging any carer you get an agreement in place detailing expectations from both sides.
How long a carer is needed for will depend on the type of care required. Someone who is helping your loved one dress, for example, will need to come more frequently than a companion carer who pops in to take them shopping.
Agree with the carer exactly the hours you need from them – including weekends, evenings and bank holidays – so there are no surprises on either side further down the line.
How much you pay a self-employed carer will depend on both how long you need them for and their experience. The key is to be clear from the start what the job entails and what the commensurate pay is. Discuss all eventualities before engaging a carer, so both sides know exactly what your on-going relationship will look like.
Using a platform like HomeTouch has the advantage that payment is held in a third-party account, which gives reassurance to both sides. Paying a self-employed carer independently can be risky and offers no security, to either side.
Holidays and sickness
One of the eventualities that often gets neglected until the last minute is what to do in the case of holidays or sickness.
Discuss these issues with your carer upfront – do they have any holiday plans? How much holiday are they likely to take? How much notice do you need from them?
Issues of holiday and sickness are most pronounced if you sourced a self-employed carer yourself. Unless you already know of someone, it's likely that finding a carer in the first place took you significant time and effort. Finding someone at short notice is often impossible and can leave you in the lurch.
With HomeTouch, holiday and sickness cover can be arranged hassle-free, as we can recommend self-employed carers on our platform who specialise in last minute cover. In addition, we have strict expectations of how our carers should behave in their professional capacity. The ultimate action for constant unreliability is to no longer support their profile on our platform. This incentive helps to avoid unpleasant situations arising.
Find out more: