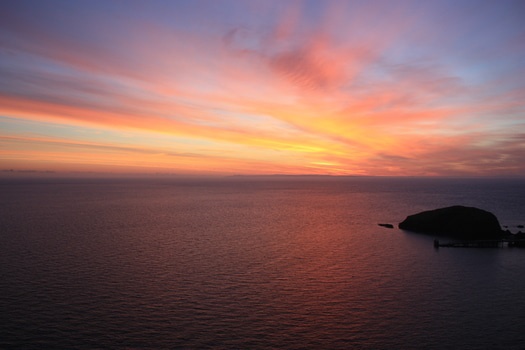 ---
Respite care refers to care brought in for a fixed amount of time, to provide the usual care giver with an opportunity for rest from the challenges of their role.
---
What is respite care and why is it important?
Caring for a loved one is incredibly rewarding but it can also be exhausting, both physically and emotionally. There are an estimated 7 million carers in the UK, which is around 1 in 10 people. So if you are a carer, you are not alone. At 
hometouch
we speak to a lot of family carers looking for help, and below I have done my best to explain why I think respite care is so important.
Letting go of the guilt
Being tired and stressed is no good for anyone, and it can make it difficult to cope with the demands of caring. This can cause you to become impatient and quick to snap. Feelings of guilt and worry are very common when away from the one you love. It would be unnatural if you didn't miss each other when apart but you need to find someone you both trust to give you some hours rest. Once you do this you will soon see that you both benefit from it. Taking the time to rest means you feel happier in yourself and can find renewed energy and patience when you return. You must remember that it's rare for a loved one to want to feel like a burden. Normally they will want you to feel happy and healthy so that you can enjoy the time you have together.
Looking after yourself
When you are looking after someone else every hour of every day, it is simply impossible to look after yourself in the same way that you did before. The time you used to set aside for your health - for doctors appointments, running, walking, and cooking - might not be available anymore. It might be that you understandably lack motivation if you are exhausted. The term
caregiver strain
is often used to describe the physical and emotional toll that comes from caring for someone you love. Knee pain, depression, increased blood pressure, anxiety, are all more common in carers, and this can make it very difficult to continue caring in the long run.
Taking time for family and friends
Feelings of loneliness and isolation are very common, and allowing yourself moments to catch up with family and friends is one way to improve your emotional wellbeing. We all feel better when we've got everything off our chest, and family and friends are key to relieving stress and making problems from the day seem manageable. Taking time to laugh, catch-up and take your mind off your worries and strains will be essential to keeping a healthy balance.
What respite is right for me?
This is all down to the needs and preferences of you and your loved one. Daily hourly visits for you to nip to a fitness class or a coffee morning might be enough, and may work better for your routine. Or it might be a week away somewhere that will allow you to truly let go and relax. There are lots of options:
day centres
short-term residential care
specialised holidays
family and friends lending a hand
Whatever you choose it's essential that your loved one is in safe hands and you both feel comfortable with the decision. It sounds obvious but you will only switch off and benefit from respite if you find an option or person who you truly trust.
.
If you think respite care is right for you, HomeTouch can help. An introductory agency like HomeTouch can allow you to choose the right carers, safe in the knowledge that all the necessary checks have been done and their references have been followed up.
---
Find out more: