Private Home Care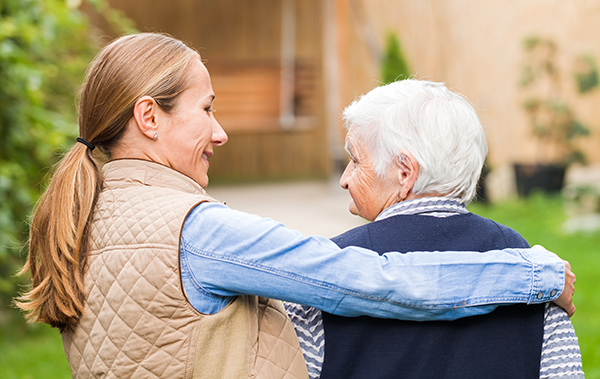 ---
Getting help at home can allow your loved one to live safely in their own home for longer. With the right support and assistance, through live in care specialists, they can maintain their wellbeing, their independence and their dignity.
---
Private Home Help Services
Many of us would love to grow old in our own homes, with everything we need and love close at hand. But sometimes deteriorating health and mobility can make it difficult to keep up with the day-to-day aspects of independent living.
If your loved one is finding the housework, shopping and cooking is getting on top of them, then home help may be the answer. Getting help at home can allow your loved one to live safely in their own home for longer, and may prevent or delay the need to move into sheltered housing or a residential facility.
Once home care is in place, the level of service can adapt to the developing needs of your loved one, to provide support with self-care where necessary, so that they can maintain their wellbeing, and their dignity.
What can home help do?
Home help can come into your loved one's home and provide support and a helping hand.
Live in care specialists can perform light household tasks like nipping out to the shops to get essential provisions, helping with laundry and cleaning, or they can just pop the kettle on for a cup of tea, a chat and some companionship.
Depending on your loved one's individual care requirements, a caregiver can provide assistance with self-care like washing and bathing, using the toilet, dressing, feeding and reminding them to take their medicine.
It really can adapt to the particular needs of the person being cared for.
Consider their needs
Before choosing home help, sit down with your loved one to work out exactly what help they want and need.
---
Consider what is causing them problems at home and when help would provide the most benefit.
---
Make a list of jobs they need help with, like mowing the lawn, cleaning the bath, or vacuuming the stairs. It's always a good idea to balance the requirements with the funds you have available, so make sure you check if your loved one is entitled to any financial assistance.
With this knowledge you can start to search for people with the right experience, skills and personality to give the help your family needs.
How do I find a home help?
There are many different methods of finding and employing live in care specialists for home help. You could ask your friends and relatives, look in the small ads, try a care agency or use an introductory agency like hometouch. Each way has its own pros and cons.
Private individuals
Many people like to use independent cleaners, gardeners, launderers and ironers or dog walkers.
You can ask friends and family for recommendations, or check out adverts in the local paper or shop window. This can be very flexible, it offers you a high level of control and it often works out much cheaper.
---
It may technically make you an employer, which involves certain legal and financial responsibilities.
---
If you go with private home help you may need to:
Carry out checks to ensure the home help is safe and entitled to work in this country
Provide an employment contract
Pay National Insurance
Provide holiday and sick pay
Get employer's liability insurance in place
It's also worth remembering that there will be no back up cover if the home help is ill or away.
Find out more about employing a private individual here.
Homecare agency
An agency can take the stress and hassle out of hiring a home help, so that it's one less thing for you to worry about. Agencies work directly with live in care specialists.
They will deal with payments, taxes and insurance. They should also carry out the necessary police checks, follow up references and ensure that the home help is safe, competent and entitled to work in the UK.
With these benefits comes the downside that it is often significantly more expensive to use an agency and you simply won't have the same level of control and choice over the service.
Find out more about home care agencies here.
Introductory agencies
Home helps working with introductory agencies are self-employed, so in many ways the service falls halfway between a care agency and a private carer.
As independent contractors, they manage their own taxes and national insurance and provide their own insurance cover.
---
An agency like hometouch checks and vets each home help, surveying the criminal records to see if they are barred from working in health care, following up references and managing contracts.
---
They can also offer cover if your helper is unavailable for any reason.
You can negotiate the rate of pay and control and monitor the home help service, which helps to ensure the care is affordable but still fair for all concerned. This allows you to find the right home help for your loved one, without the burden and responsibility of safety checks and administrative duties.
Find out more about hometouch here.
.
Sometimes people feel upset and embarrassed about admitting that they need a little assistance. But getting a home help can be a really positive step, in many ways no different from employing a cleaner or laundry service when you're busy with work and family life. If you're worried about having this conversation, we have some suggestions that might help.
A helping hand can make life easier all round, preventing and protecting against injury and allowing your loved one to spend time doing things that they enjoy with those they love, instead of struggling with chores at home.