Music therapy and dementia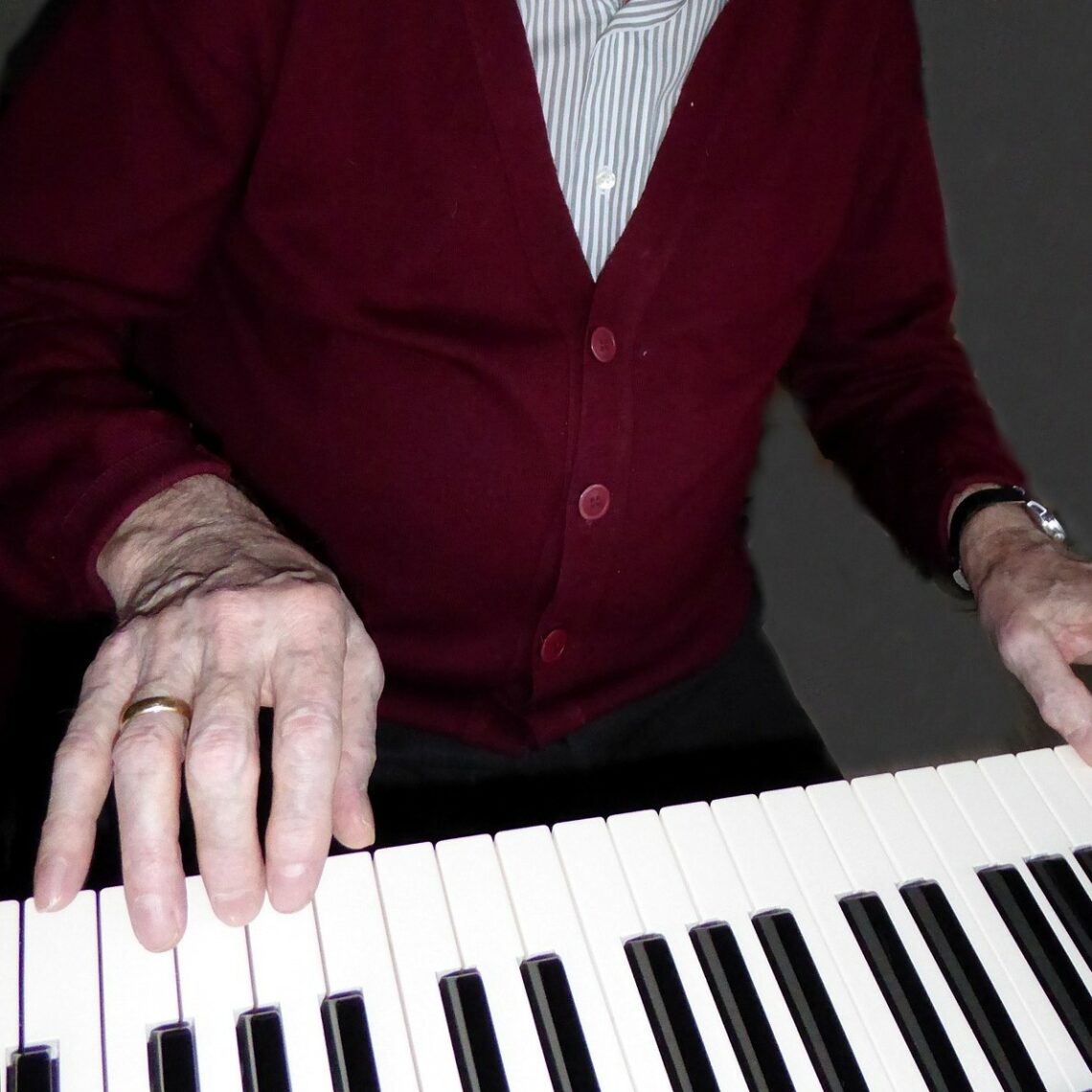 You may have seen videos of people in care homes listening to music and being temporarily transformed – previously uncommunicative people start to sing and clap, people with dementia can answer questions they couldn't before. Clearly there's something about music that affects the brain in a powerful way. So what is music therapy? Does it work for people with dementia – and if so, how?
The power of music
The appreciation and enjoyment of music – from reggae to rock, classical to choral – is something that starts early in life. You'll have heard the phrase 'soundtrack to my life' – music plays at parties, at weddings and other big events. Some of the key moments in our lives are accompanied by music, and you've probably got your own list of songs that mean a great deal to you.
Music is something we often turn to for relaxation. The same principle applies in some forms of music therapy. Music is used to lift the mood of the listener, bringing back the happy memories associated with a particular song or, more commonly, providing a positive stimulus to reduce agitation and restlessness, which is typically the focus of music therapy.
Make it personal
Everyone has their favourite kinds of music, favourite songs, favourite artists. In music therapy, music is made the focal point of the session, and is often tailored to the tastes of the recipient. There's a big difference between having a specially selected song played to someone with dementia and background music played on a loop in a care home.
Dancing and music therapy
Music therapy is often used with physiotherapy. Whether it's a tango or a tap of the foot, movement and music go hand-in-hand. Exercise has long been held to be a mood-booster, and dancing is no exception.
Dancing to music combines the dual benefits of stimulating the brain through music and exercising the rest of the body. This is important for cardiovascular health (and therefore brain health too).
Making music
A twin study in the US showed that people who learn a musical instrument later in life had a significantly reduced risk of developing dementia, and that cognitive decline was delayed by as much as five years. Learning new skills and stimulating the brain are important parts of brain health.
Dementia choirs and music clubs
Another great thing about music therapy is the opportunity for people to socialise. Loneliness is a key factor in cognitive decline, and choirs are a fun way for people to get together and enjoy music. Age UK has a tool to help find dementia services close to you, including music therapy services.
Benefits and limitations of music therapy
Research has shown music therapy to be effective at managing agitation, restlessness and behavioural problems in people with dementia. However, much of the research doesn't distinguish between qualified music therapists and other kinds of informal music therapy.
Significantly less time has been spent studying non-pharmacological interventions for dementia compared to examining the potential of various drugs. Also, the majority of studies that show music therapy to be beneficial are focused on Alzheimer's disease, the most common form of dementia.
So while it's clear there's potential for music to help with dementia, it's unclear exactly what works. It's also not certain if it's effective for all kinds of dementia. With this in mind, it's certainly worth trying music therapy as a drug-free intervention. If you feel your loved one could benefit from music therapy, speak to their GP, who will be able to recommend relevant services locally.