Loneliness and depression in older people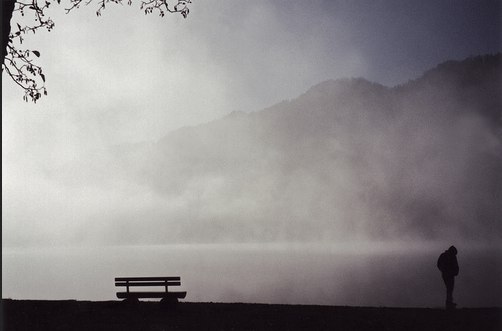 Getting older can be difficult and lonely. The death of friends and loved ones can limit your social circle. In fact, nearly half of all people over 75 live alone. Disability, dementia or disease can make it a challenge to get out and about, increasing the problem. Loneliness can cause more than just boredom; social isolation can have negative effects on health and wellbeing.
Loneliness and health
Loneliness doesn't just feel sad; it is bad for you too. Age UK said that:
'Loneliness can be as harmful for our health as smoking 15 cigarettes a day'
Loneliness can lead to depression and research also suggests that older people that feel alone are more at risk of developing Alzheimer's disease. The confusion, communication problems and personality changes associated with dementia can compound the issue.
It's worrying when someone you love is solitary and suffering. Juggling work and family commitments can mean that you're unable to visit as often as you'd like. Try to support them in broadening their social circles and increasing their opportunities to meet other people. With help, they can catch with old colleagues, make new friends and live a fuller, more stimulating life.
Keep in touch
You don't have to be there every second of every day to make a loved one feel cherished. In fact, research shows that just being in regular contact with friends and family is more important than the length and number of visits.
Technology makes communication so much easier. Yes, it's great to phone and drop in, but also use social media and set up Facebook, Skype or Facetime so that it's easier for everyone in the family to say hello. It can be a good idea to set up a group chat so that they can keep in touch with pictures and banter.
Don't dismiss technology as being too complex, silver surfers are on the rise! Many apps are very user-friendly, just make sure you spend a little time going over the basics. Consider investing in a tablet so that it's easier for your loved one to see clearly and navigate.
Interests and education
For anyone who is not computer literate, a simple course can be an excellent way of building skills and meeting new people. The benefits can extend beyond the real world; the internet offers a worldwide community to chat with any time of the night and day. Try Gransnet, Over50sForum and SeniorChatters, or look at a forum specific to your loved one's region or interests.
It's never too late to learn. Education and activity can stimulate the mind, improve function and slow down the deterioration of dementia. Pick something that appeals, whether it's writing, researching your family history, millinery or mechanics. Lifelong Learning or the University of the Third Age have an excellent selection.
Building a community
Age UK report that taking part in group activities can be a great way of increasing engagement and reducing the sense of isolation. Daycare services for the elderly offer many activities and social opportunities, with specialist centres offering specific support for people affected by dementia.
Alternatively, keep an eye out for societies that will enable them to enjoy their hobbies and interests, whether it's local history, gardening or line dancing.
Home care services
A home carer can provide practical help, a friendly face and a listening ear. Much more than someone to clean or run errands, a professional caregiver can adapt their assistance to your loved one's needs.
Sensitive support at home can help the elderly maintain function and live an independent life for longer. They can also provide a regular, familiar point of contact, reducing feelings of loneliness and social isolation.
Fit for anything
Physical problems can affect the ability to get out and socialise. Joint pain, visual or hearing loss and incontinence can all inhibit interaction. Make an appointment with the GP for support with any medical issues and book and an eye and ear check to make sure their spectacle prescription is up-to-date and any hearing aids are working properly.
Befriending services
Charities offer support for the vulnerable and lonely elderly. Both Age UK and Friends of the Elderly offer regular personal or telephone contact, for a chat, companionship and a little comfort.
The human touch is so important, and with families under increasing pressure and living further apart it can be more of a challenge to spend time together. We all need to work together as individuals and as professionals to make a difference. As Dr Clare Walton, from the Alzheimer's Society said:
"To fend off loneliness and social isolation, it is crucial that we all play a part in supporting the most vulnerable people in our society to feel part of the community."