Living with someone with dementia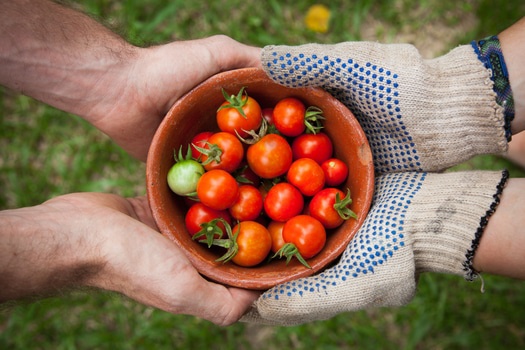 ---
Guest blog from Dr Jamie Wilson in Over50choices
---
Living With Someone With Dementia
When someone you live with and love is diagnosed with dementia, the effects can be devastating.
As they struggle to deal with the confusion and memory loss characteristic of the disease, you may grieve for the person you loved, who may seem to be fading away.
Sometimes the prospects can appear scary and bleak, but even though life with dementia can be challenging, there can still be love, dignity and moments of joy.
Seeing it from the other side
Dementia affects the whole person, it's not just a matter of memory. Everything changes: their ability to communicate, their understanding, their confidence and their personality.
It can help to try and see things from their point of view. If they're upset or troubled, think about how confusing and frustrating life must be for them.
When you are living with dementia twenty-four hours a day, it's natural to sometimes feel irritated and annoyed. Try to let go of any guilt, remember you are doing a great job in difficult circumstances, don't judge yourself harshly.
Keep on communicating
Problems with communication are an integral part of dementia.
Your loved one may struggle to find the right word or have difficulty following a conversation. This can make them lose confidence and withdraw from social situations. It can be exasperating but there are ways to help them understand and keep the lines of communication open.
Speak a little more slowly and use simple words and sentences. Maintain eye-contact and think about your gestures and facial expressions. Non-verbal communication is vital to people with Alzheimer's and they will pick up on any anger or anxiety.
Go with the flow
Instead of correcting, contradicting and interrupting, it's important to let them talk.
---
Relating stories can make someone feel good and allow their brain cells to fire, even if you've heard the tale many times before.
---
If you challenge their comments, they may feel confused, embarrassed or angry. If you haven't understood, then ask them to explain in a different way and make sure you watch their body language for clues.
Get help
Many carers can feel guilty if they need support. But although caring for someone with dementia can be rewarding it can also be mentally and physically exhausting.
As the disease progresses, your loved one may start to wander and their sleep may be disturbed. It can be difficult to keep them safe without a helping hand.
Research has shown that carers with less support practically and socially are more likely to become depressed and unwell. So, reach out. Request a care assessment, ask family and friends, or think about in-home carers to share the strain.
With the right help in place, you will have the space to maintain your own health and wellbeing, continue to care for your loved on in the home they love and enjoy the time you have left together.
Take a break
We all need time out. Caring day and night can leave you drained and short-tempered. But carer guilt is a real problem, with many people using precious time-off to catch up on chores. But it is essential to rest and relax and socialise too. After a little time away, your relationship will feel refreshed and reinvigorated.
Enjoy each other
Sometimes the chores, challenges and sheer practical struggle of caring for someone with dementia can mean there's little time for joy.
---
Try and spend time together doing things that you both love.
---
Stimulating the senses can help individuals with dementia stay calm, and may unlock memories; so listen to music that you both enjoy, look through family photos, bake a cake or simply sit in the garden together with a cup of tea.
---
If you liked this article, you may be interested in these topics on dementia: