Live-in carer London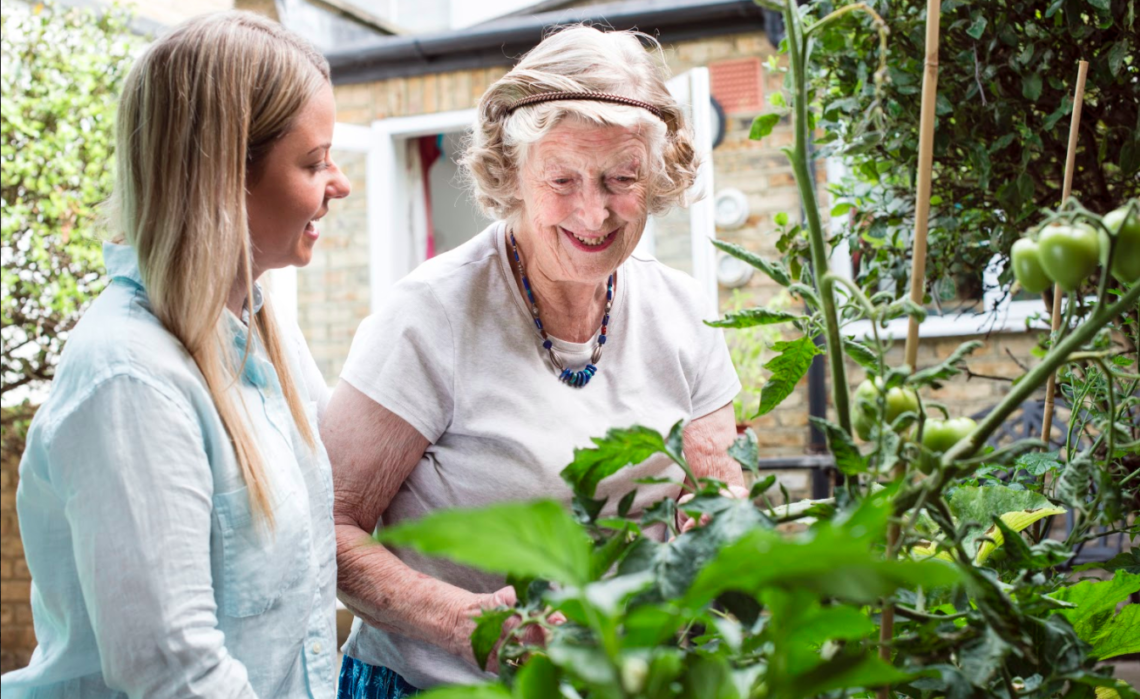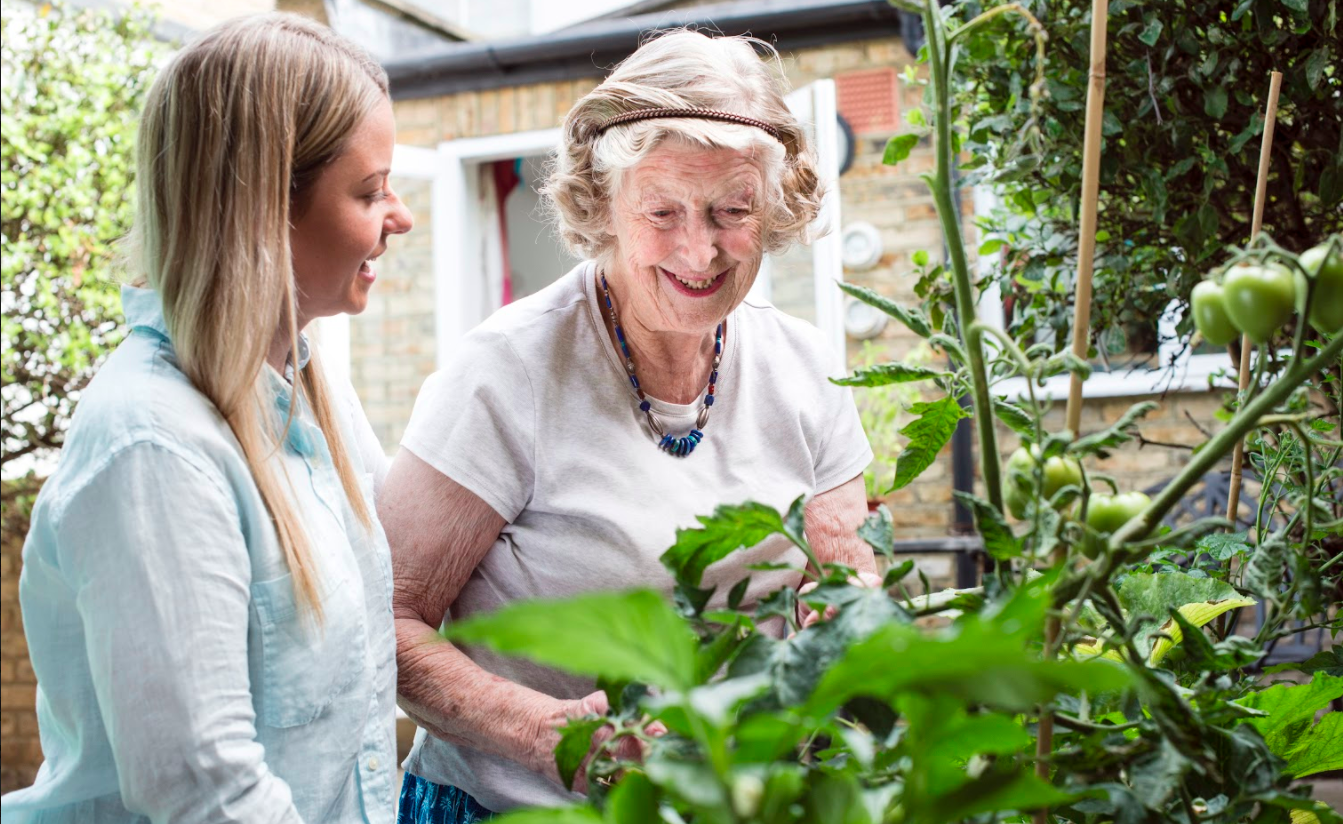 The three main ways to find a London live in carer: going through an agency, engaging a self-employed carer, or using an introductory agency like Hometouch. Hometouch's live in care service is one of the most trusted live in care companies in London.
How do I find a live-in carer in London?
Hiring a live in care service in London is not as difficult as you may think. In fact, there are numerous live in care companies in the UK and several in London, which offer abundant options. The three most common ways to find a live-in carer in London are:
Going through live-in care, London based agencies
Finding a private carer and employing them directly
Using a service that provides a middle ground between the two, like Hometouch
Live-in care agencies in London: which way is the best way?
There are many factors to consider before contacting an elderly care agency and choosing home care in London. Selecting a live-in carer in London requires careful assessment of the carer's qualifications, experience, and skills, as well as ensuring they are the right personality match for you or your loved one. With so many live in care companies in the UK, selecting the best live in care company for your loved ones can be somewhat difficult.
Traditional live-in care agencies in London take on most of the paperwork and organization required to fulfill your care needs, but many won't allow you to select your own London to live in carer, and most charge a premium rate for administration while paying their carers a minimal salary. This lack of control and imbalance between cost and pay often leads to a high turnover of carers, which can cause disruption for your loved one.
Finding a private live-in carer in London can be a good alternative. You have control over the person providing the care and a direct relationship with the live in care company. Also, you can negotiate terms and payments directly with a private live in carer. If you are hiring a live in caregiver, you will need to bear in mind that private carers are entitled to holidays and sick leave, and that finding cover on these occasions will fall on you. You will also need to draft a contract, carry out full qualification checks, and make sure that the live in care company has carers that have the right to live and work in the UK.
Hometouch, in order to ensure premium care in London, provides a middle ground. Before we accept live in carers, we carry out telephone and face-to-face interviews, check their backgrounds, and their qualifications. All of our London live in carers are self-employed, so you retain control over who cares for your loved one, while we provide illness and holiday cover. Because our platform automates a lot of the administration, we can pay our carers more while charging you less, helping both you and your chosen carer to get a better deal.
If you are looking for London live in care for your loved one, feel free to contact us for a consultation.
What should I consider before finding a live in carer in London?
A number of live-in care and home care companies in London are providing services for elderly and bedridden patients. However, before choosing live in care in London, for your loved one, you need to consider a few points.
It important to make sure that providing live in care agency is trustworthy and their carers are well-trained. The presence of a new person in your house round-the-clock may seem quite interfering at first. Therefore, while interviewing your carer for live in care services, it is essential to make sure that the candidate understands you and/or your loved one, their routine, likes, dislikes and interests and is a person your family may feel comfortable to have around. So, it does not become daunting for you to welcome the new live-in carer to your home.
The additional attributes that you should look for and prefer in your carer include:
The candidate is experienced, and qualified.
The candidate can drive.
The candidate has mutual interests and hobbies as that of your loved ones.
How much will it cost?
Carers will typically charge a weekly rate that depends on their experience, and the demands of the work they are being asked to perform. Hometouch care advisors can talk you through your live-in care options and help you develop an understanding of how much live-in care could cost you. Also, we will give you all the essential details you need before hiring a live in caregiver.
What will a live-in carer need?
As a live-in carer will be living in your loved one's home, a spare room will be required. A live in carer will often be happy to share bathroom facilities, but providing the space for them to spend time away from your loved one will be necessary. You can do this by putting a TV in their room and, ideally, by providing internet access. Experienced live-in carers will know that giving your loved one space is important, especially when your loved one might be coming to terms with losing their independence.
Find out more about the practical steps you can take to accommodate a live-in carer. It is possible to arrange for live-in carers to alternate week by week, or every two weeks, so that they and your loved one can get some space and have someone new to talk to.
Why should I choose live-in care?
There are several live in care companies in London. These live-in carers are dedicated to your loved one and can provide ongoing and intensive support in their home on a full-time basis.Live-in care can allow your loved one to remain in their own home, close to established friends and community networks. Likewise, live in home care for seniors creates companionship between an elderly person and the carer. A live-in carer will ultimately help your loved one to live as independent a life as possible for as long as possible.
Some other benefits of hiring live-in carers in London are summarized in the following points:
Your loved one can stay at their place, in an environment, they are comfortable with, which is ultimately good for their health.
Your loved one has to worry less about changing their routine as their daily life stays pretty much the same only with the addition of extra support.
You are satisfied that your loved ones have a constant support system.
Your loved one gets a full-time companion to share meals, watch TV, and enjoy days out with. This has a pleasant effect on the patient, helping them recover faster.
Your loved one can enjoy the company of the family and friends as usual, as there is no restriction of coming and leaving.
Your loved one can enjoy their previous hobbies and interests, as they are staying at their own place.
Most of the time, the development of friendship between the carer and the dependent becomes an additional factor for emotional support.
What is live-in care?
Live-in care is when a carer lives with the person receiving care in their home. From companionship care all the way to round-the-clock complex care, a live-in carer can provide one-to-one support in your loved one's own home. This is especially important for people living with medical conditions such as multiple trauma, spine fracture, paralysis, chronic debilitating disease, coma, major surgery, dementia, to name a few. These conditions adversely affect the quality of life and leave the patient unable to perform their daily life activities. Live-in care is particularly useful for dementia patients, who may become increasingly confused or distressed in unfamiliar surroundings.
Having a live-in carer can make a remarkable difference in both your and your loved one's life. The 24-hour assistance, covering both emotional and physical aspects of caring for a dependent person can significantly improve the quality of life and speed up the recovery. Not only a live-in carer provides individual care, mobility support, and medical care but also helps address several personal problems.
Some patients may have complex medical conditions that require advanced therapeutic interventions such as ventilator support, tracheostomy tube, incontinence support, regular insulin administration, and more. For these patients, there are live-in carers in London who are specifically trained to perform these tasks.
What are the services provided by live in carers?
Despite so home care agencies in London, finding a private live in carer can be quite challenging. A live-in carer should be trained to perform all personal everyday tasks for your loved one so they can peacefully reside at their place. The services include:
Mobility support around the house
Feeding
Help in walking
Caring for pet
Preparing meals
Washing dishes
Laundry and ironing
Doing household chores
Providing medicine on time
Support getting out
What is the difference between a full-time nurse and a live-in carer?
A full-time nurse is specialized to provide complete medical care for a specified number of hours (that you hire them for). A live in carer, on the other hand, resides with your loved one for 24 hours to provide them support, of any kind, and to fulfill their requirements so that they feel comfortable at their place.
Carers from good home care agencies in London are trained to offer the following services:
Provide personal care
Provide expert medical care
Provide dietary and nutritional care services
Provide companionship and support
Do housekeeping and daily house chores
Whereas, the duties of a nurse include:
Assessing the patient's condition and preparing a suitable chart depicting their health status, upon each visit.
Observe the improvement in the physical and biological parameters of the patients.
Review and administer physician's prescribed medicine appropriately.
Dressing of the wound
Counseling the patient and family members regarding proper home care of the patient.
Coordinating with doctors, physiatrists, and other team members to provide the patient with the best possible care plan.
Recommend any devices and offer advice that may improve the patient's quality of life.
All in all, with a live-in carer, the care extends far beyond only looking after the medical needs of the patient.
Why should I pick a live-in carer over a full-time nurse?
A live-in carer provides well-rounded care, complete with emotional and physical support. The duties of a nurse, on the other hand, are confined to medical help only. So, for additional tasks, you may still need to hire a carer. The presence of multiple people around your loved one may not be very comfortable for them, making it difficult to bond with any of them. On the contrary, when a single person cares for all their needs, the likelihood of developing a good acquaintance and sharing a comfortable relationship with them significantly increases.
Providing care to the elderly within the comfort of their own home, rather than moving them to an unfamiliar place, is good for their physical and mental well-being. This gives them a sense of independence and dignity. Finding elder care in London, using elderly care agencies in London, can provide a carer that resides at home with your elderly loved one, looking after their needs and wants.
Hence, a dedicated live-in carer, from an elder care agency in London, can provide your loved one with more individual care than they'd receive at a residential home. So, whether it's a day out on weekends, or fish and chips in front of the TV on a Friday evening, your loved one can carry on doing the things they enjoy. And because the carer is staying on-site, it's often cheaper than a care home too. To find out more about the cost of care where you live, take a look at our page on understanding the cost of care.
At hometouch, we help people live happily, safely, and with dignity in their own homes. If you think live-in care could be right for your loved one, and want to find a carer in London, contact a hometouch Care Advisor today.