Live-in Home Care vs a Dementia Care Home?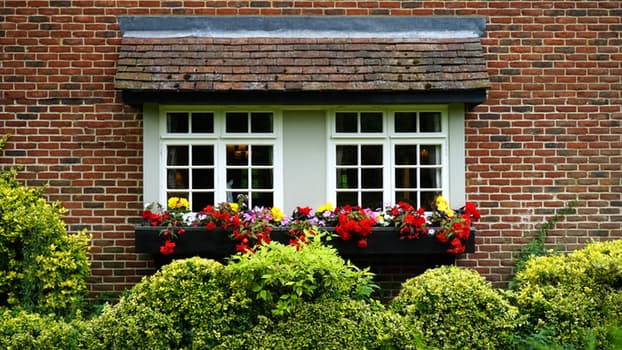 The benefits of live-in home care vs a dementia care home include staying in a familiar environment, personalised private care, privacy and control.
Live-in home care vs dementia care home
When someone with dementia you love and care for is no longer able to live safely alone, it can be difficult to know which way to turn. But it will be clear that you are going to need to take a decision soon in order to protect your loved one's health, safety and wellbeing. Try to ensure you are proactive, and to carefully weigh the pros and cons of care homes for dementia patients vs 24 hour dementia care at home.
The care options can be confusing when you're balancing your head, your heart and your wallet. But try not to panic, there are ways to access the right support and maintain your loved one's safety, wellbeing and dignity.
Making plans for dementia needs when they get to the stage they need more round the clock care is really important. This is something you need to plan and prepare for as much as possible. Caring for someone with dementia is stressful and time consuming. The last thing you want to do is overlook extra help caring for dementia patients at home when instead you are focused on considering the best dementia care homes in your county or area.
What are the benefits of dementia care in your own home?
When a loved one with dementia is declining, it may seem like specialized dementia care facilities are the only option. But 24 hour dementia care at home is becoming increasingly popular, safer, with standards of care improving dramatically. The benefits of live-in care for dementia are numerous and and are worth weighing up in the care home vs home care balance.
The right choice for your family is all about balancing the pros and cons of both, together with your loved one's own preference. We spoke to families and dementia experts and found out the advantages and the disadvantages of dementia live-in care vs care home for dementia sufferers:
Live-in care for Dementia
Carers can be hired to come into your loved one's own home and support them day and night. In many cases, you will probably find that live-in care is the preferable choice for all concerned, as long as it's workable.
It is important for any elderly and vulnerable adults to be in an environment as comfortable and stress-free as possible. And this is why the idea of having a carer living in the family home is so appealing for so many people.
But it is important to ensure that, in the interests of balance, you consider the pros and cons of elderly people living in their own home and getting live-in home care, versus a residential dementia care home, so let's check out the different sides in order to decide on the best approach.
The benefits of dementia live in care
Familiar environment: Your loved one can stay in the home that they love with all their favourite objects, furniture and memories. A cherished book, a favoured tea cup and the armchair where they do the crossword every morning will all remain close at hand.
A space of their own: In their own home, there's always somewhere to get away and have some peace, quiet and privacy. Socialising is important. But, they also have to be able to enjoy the pleasure of their own company. And this is why having their own space is something that really plays a massive part in this.
Keeping it regular: AAs we get older we can get a little stuck in our ways. It can be confusing and distressing having to adapt to new routines. This is particularly true in individuals with dementia. There's good evidence that sticking to a familiar environment and schedule really can help maintain function and independence. There are plenty of benefits to keeping things regular, and this is one of the key components of living at home with dementia
Close to family and friends: Staying in their local area means proximity with friends, neighbours and family. This can cause worry, panic, and a lot of stress and overthinking. By keeping family and friends close by, this alleviates some of these worries and concerns.
One-to-one care: With live-in care givers you have a devoted carer, whose job it is to support and help your loved one, so you don't have to worry that they are being neglected because of other demands on their time. Working in a care home is something that can be fulfilling for a lot of people. But it is nowhere near as fulfilling as the one-to-one care that can be achieved by being a live-in care, where the relationship can be one of devoted companionship.
Furry friends: If they have much-loved pets, they can stay with them, which can help boost wellbeing and reduce stress. There are private elderly care homes that allow you to bring pets, but they tend to be rare.
The drawbacks of dementia live in care
Show me the money: Live-in care can work out more affordable than residential care for dementia but it will still cost in excess of £1250 /week. Live-in care can also be a great idea if you have two loved ones needing support, as the additional personal needing care only attracts a 10-15% premium/ It means they can continue to live together in their home as a couple.
Maintaining household costs:Your carers will attend to everything your loved one needs but it's still important to consider bills, gardening and house maintenance, which can be a big responsibility. These are considerations independent of the home care process, and they are things that you or your loved one are going to have to think about
Personality clash: Sometimes your loved one won't like or gel with their carer. It's better to prevent this by interviewing carers on the telephone and in person and running a test shift to check their rapport.
Employer responsibilities: If you hire a carer privately through an advert or personal recommendation, you may become their employer. This role brings with it a number of legal and financial responsibilities. This is something you need to make sure you research and look into as much as possible, and there are a lot of factors to consider here. You need to ensure you have all the right information before you actually decide to make this choice. A live in care provider can ensure they manage this relationship so you don't bear this responsibility.
When should someone with dementia go into a care home?
Sometimes illness, dementia or mobility problems can make home seem like a risky place for your loved one. Residential dementia care homes may be the best choice for maintaining their safety and wellbeing. However, there are a lot of factors you need to weigh up when it comes to assessing the benefits for dementia patients in care homes. Now, there are a lot of things that play a part in helping you secure your relative the best possible care. And there are plenty of reasons why you have to ensure you make the right care home choices. Understanding the advantages and disadvantages of residential care homes is essential for getting the best level of care for your relative. Here are the pros and cons to consider when trying to narrow down your care home choices.
Benefits of Residential care for dementia
Sometimes illness, dementia or mobility problems can make home seem like a dangerous place for your loved one. A residential facility may be the best choice for maintaining their safety and wellbeing.
The good bits:
Social stimulation and companionship: In a dementia care home, company is nearby. There will typically be someone nearby to interact with, which can help prevent loneliness and social isolation. Even if your loved on has memory impairment, this is proven to be of benefit. What's more, they may well encounter people with similar personalities, worries, doubts, which can make it a good environments for elderly and vulnerable people.
Activities: There are often talks, entertainment and exercise classes to keep your loved one occupied, active and interested. Being able to socialise and interact with other elderly people and enjoy organised activities, as a group or as an individual.
Peace of mind: With many carers and support staff available in the best dementia care homes, there will be people to attend to your loved one's needs around the clock. You need peace of mind for you and your loved ones. Peace of mind is a big part of the process when it comes to choosing the right care options for your loved one, and is one the most important factors cited in the pros and cons of putting elderly parents in care homes.
No responsibility for house bills and maintenance: With your loved one living away from home you may discuss selling or renting the family home. However, if it remains empty, then keeping up with bills and repairs will be a demanding task and become expensive. When you are weighing up home care vs care home costs this is something to keep in mind
The drawbacks of residential care
Lack of privacy: The noise and bustle of a specialised dementia care facilities can seem overwhelming to a new arrival; it may seem that there is nowhere to which they can escape. If your loved one is used to having their own space and enjoying privacy on their own, this can be a big shock to the system, and might take a while to adjust to.
Staff turnover: There may be lots of staff caring for your loved one at different times which can make it difficult to build a relationship and understanding with the carers. The main issue here is a potential lack of consistency and routine, which is often important for those who are older and seeking important care.
Distress and disorientation: Moving into a new environment can be confusing, especially for people affected by Alzheimer's and other forms of dementia. Many individuals find it difficult to adapt and their function and independence may be significantly impaired. Private dementia care homes are a great way of dealing with the social isolation and anxiety, but equally many people find the new environment over stimulating.
Marching to someone else's rhythm: It can be tricky when you've spent a lifetime making your own choices about when to wake, eat and sleep, to change your habits to fit with a care home's set timetable. When you get dementia help at home, you have the opportunity of planning your own schedule. Marching to someone else's rhythm is certainly less appealing than the flexibility offered by dementia home care.
Only you, your family and your loved one can make the decision that is best for everyone. You are going to need to make the best choice in order to help your loved one get the best possible care they can. This is a hugely important decision, and one that is going to play a big role in influencing both of your lives. But whatever you choose, remember to let go of guilt. You are not abandoning the individual; you are ensuring that they are safe and well cared for. This can leave you free to enjoy your time together, whether it's in dementia residential care or at home and benefitting from round the clock private dementia care.
---
Find out more about live-in home care: