Live-In Care Packages – What Social Workers Need to Know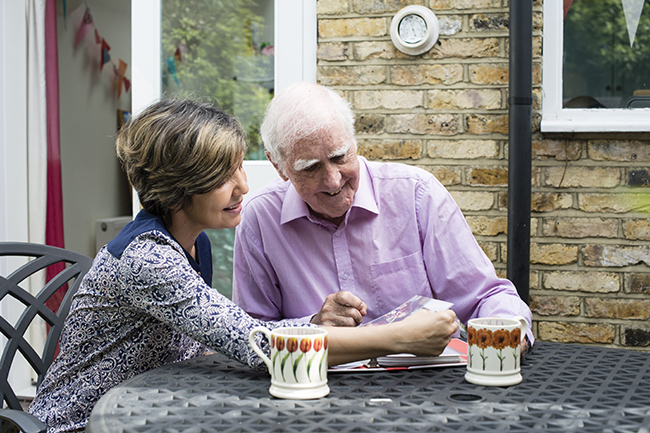 For many elderly citizens and those with disabilities, living independently is more than a challenge; it can be downright impossible. Live-in care is becoming an increasingly popular way for those in need of extra help to remain in their own homes. This article will provide social workers with the information they need to understand how live-in care packages work, who can benefit from them, and why they can be so beneficial.
How Live-In Care Packages Work
Live-in care packages provide around-the-clock support in the form of a live-in caregiver. The caregiver will typically provide personal care such as dressing and bathing, medication reminders, meal preparation, light housekeeping, transportation services, social activities coordination and companionship. The caregiver may even take on some of the duties that a family member would normally perform if they were present to help out. Most live-in care packages are tailored to meet the specific needs of each individual client—which means that no two packages are alike!
Who Can Benefit From Live-In Care Packages?
Anyone who requires assistance with daily activities but still wants to maintain their independence can benefit from a live-in care package. This type of service is particularly helpful for seniors or those with disabilities who want to stay at home but require additional help managing day-to-day tasks. It is also useful for families who have members that need round-the clock attention due to health conditions or other circumstances but do not wish to move into an assisted living facility or nursing home.
The Benefits Of Live-In Care Packages
One of the main benefits of a live-in care package is that it allows individuals to remain in their own homes while still receiving the necessary level of support and assistance they need. This provides peace of mind both for the individuals themselves as well as their loved ones knowing they are safe and taken care of at all times. Additionally, having someone there 24/7 eliminates any potential safety concerns or issues that might arise when living alone or with minimal assistance. Finally, this type of arrangement allows for greater flexibility as services can be tailored specifically to each situation and adjusted when needed without having to move locations or change providers.
Conclusion:
Live-in care packages are becoming an increasingly popular option for those needing extra help yet wishing to remain independent in their own homes. Social workers should be aware of how these packages work and how they can benefit certain individuals depending on their needs and circumstances. By understanding what live-in care packages are capable of offering and who can benefit from them most effectively, social workers will better serve their clients by providing them with all available options when it comes time for making important decisions about long term care plans.