Jobs for Medical Students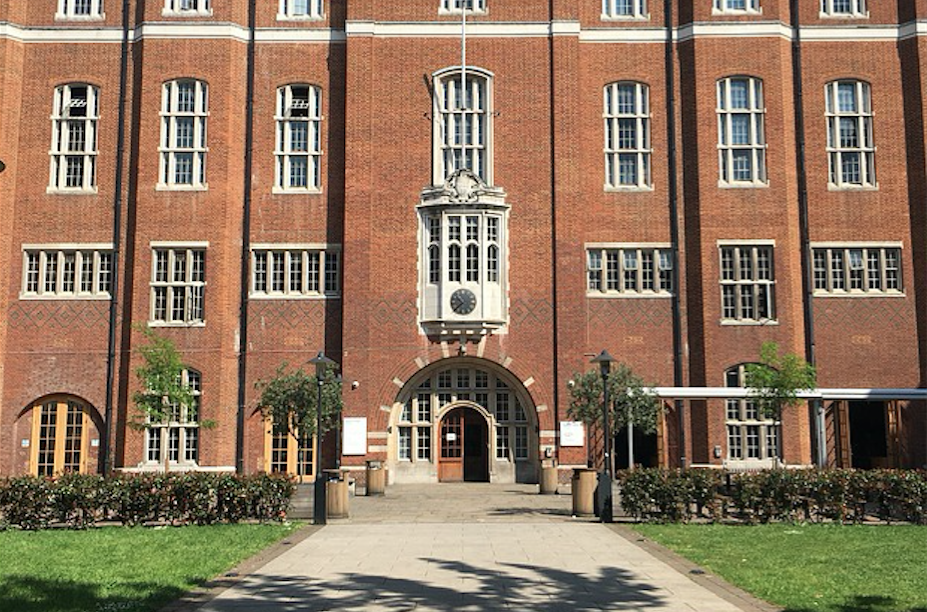 ---
Alex, a medical student at Imperial College London, discusses why being a HomeTouch carer is the ideal job; she finds it doesn't just help pay the student bills but is a valuable source of experience for her future career.
---
Jobs for Medical Students – Why hometouch worked for me
1. Flexible hours
Surviving medical school can be a challenging juggling act. The course is notoriously demanding with an intense mixture of lectures, clinical placements, reading, and exams, not to mention clubs and societies outside of studies.
Taking on a part time job as well might seem like one too many balls in the air which is why the flexibility offered by HomeTouch is ideal. Once you've set-up your profile you only need to accept requests from clients that you feel you're capable of fitting in to your schedule.
You can make it clear what your availability is, for instance, during exam periods I can say that I am temporarily unavailable. To make things even better, you can take jobs in locations in London that are convenient for you to get to.
2. Good pay
Let's be honest, being a student in the big smoke isn't easy. Rent, travel and living costs for students at London Universities are more expensive than anywhere else in the UK.
Student finance loans certainly help but before working I was still constantly maxing out my overdraft, and being stressed about money all the time isn't that fun.
---
Refreshingly, HomeTouch pays carers really well. In fact, you can choose how much you charge depending on how much experience you have, so you have more control over how much you earn.
---
3. Valuable experience
I am 100% convinced that the experiences I get working as a carer will make me a better doctor.
Medical students are expected to learn all about illnesses and conditions on hospital placements. Hospitals are hectic and stressful environments; I often find myself tagging along behind a consultant on yet another ward round seeing loads of patients but never really learning about individual cases in much depth.
Working as a carer means you have the chance to sit down with a cup of tea in a comfortable environment with someone and have really good conversations. It's a golden opportunity to truly understand a patient's perspective of illness and recovery in the context of their own life.
---
I am much more likely to remember and understand the symptoms and treatments for people I have cared for, rather than having only read about it in textbooks.
---
4. Communication skills
I go to Imperial, an amazing and prestigious medical school but it has a reputation for putting huge emphasis on science and not enough on the practical skills we will need in everyday life as junior doctors.
The best piece of feedback I have ever received was from a GP who taught my group for several months. He said that although I wasn't the strongest in terms of scientific detail, I was the best student when it came to connecting with patients and making them feel at ease in a clinical setting. He said that this is something I should always hold on to because it is a quality which ultimately differentiates a good doctor from an excellent one.
It completely made my day and was even perhaps the highlight of my placement. I am sure that I would never have received such an amazing compliment had I not been a carer for so many years, as it has taught me ways to communicate with people from all walks of life.
---
Not only is it a good way to learn about conditions, it's also a brilliant way to develop crucial communication skills.
---
5. Great carers
Finally, it's important to consider the perspectives of the patients and families in need of care.
It's common for patients needing help to use agencies, which unfortunately don't always hire the best people, and staff are usually paid minimum wage resulting in low levels of commitment and motivation.
There is also a huge problem with continuity of care, and this is something I found quite distressing as an agency worker in the past. Elderly people with dementia may experience three or four different carers entering their house for 'pop-in' shifts in a single day, which can understandably be extremely disorientating and upsetting for them.
Medical students tend to be hard working, committed, reliable and genuinely caring people which immediately makes us good for the job and are traits which patients and their families really value.
---
With HomeTouch, clients can choose the carer they want and come to an arrangement, which then becomes a continuous and trusting relationship.
---
You can view Alex and other medical students HomeTouch profiles by visiting HomeTouch and entering your postcode. Alternatively, if you are a looking for a jobs as a medical student or carer and want to be part of the HomeTouch community you can apply here.