How to reduce your dementia risk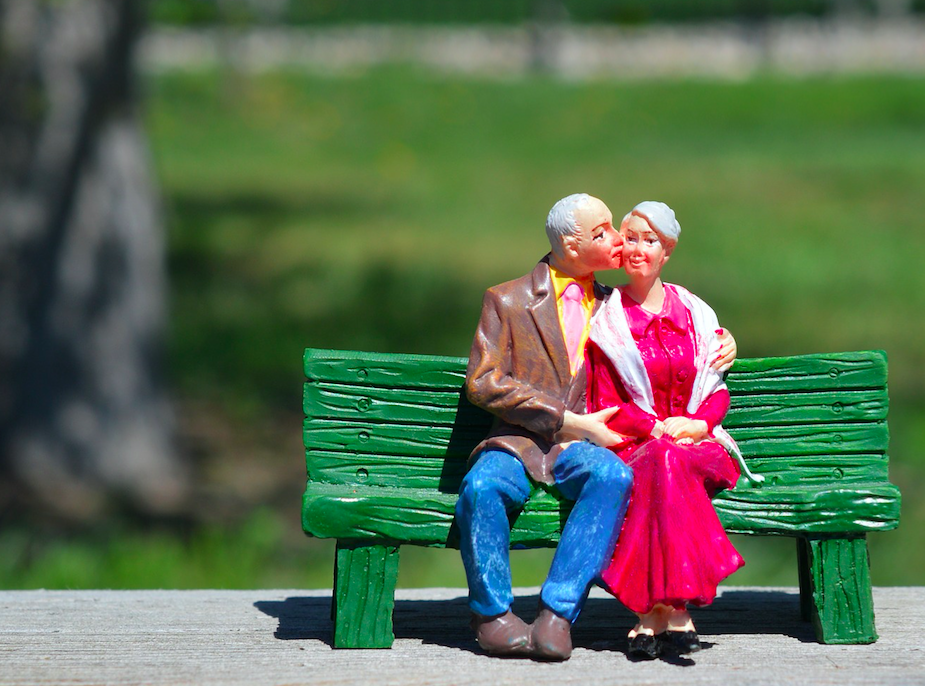 We're increasingly aware that we can impact our chances of developing dementia. It doesn't have to be an ominous and inevitable part of ageing. There are some factors that are out of our control – for example, whether you carry the ApoE4 gene variant, or how many years of education you had in early life, but a recent study in the Lancet examined the factors we can control. Here are the things to keep in mind to reduce the chances of developing dementia.
Eyes and ears
We now know hearing loss is one of the biggest avoidable contributing factors to developing dementia. It makes sense though, if you can't hear, you can't engage with the outside world. This lack of communication with external stimuli – family, friends, the news – can lead to confusion and isolation. So the single most impactful thing you can do in middle and later life to reduce your chances of developing dementia is to get your hearing tested, and wear a hearing aid if necessary.
Your eyesight is similarly important – and a lot of opticians will often offer hearing tests too. So why not book yourself in for an MOT next time you're walking past your high street optician?
Physical activity
This is a fundamental one, and it's often one people find the hardest to change. Giving up smoking is a must – it's not just bad for your lungs, it's one of the big contributors to reduced cognitive function.
Hypertension and physical inactivity are two other significant risk factors. If you don't know your blood pressure, ask your GP to measure it for you. They'll also be able to help you with lifestyle changes to reach the right level – and you'll feel better for it. You don't have to run the marathon, but exercise is an important part of keeping our bodies and brains healthy.
Diet
Your diet has a huge impact on your brain health. As a general rule, foods that are good for your body as a whole are good for your brain. Leafy green veg, fruits, and wholegrains, nuts and seeds are all great. Avoid too much meat and sugar. Try out the MIND diet, a combination of the Mediterranean diet (a famously brain- and heart-healthy diet) and the Dash diet (which was developed to beat hypertension).
Being overweight or diabetic are also significant risk factors for developing dementia in later life, another reason to watch what you eat – once again, your doctor can help you meet your goals.
Address depression and social isolation
The Lancet study shows that both depression and isolation rank high on the list of dementia risk factors. If you struggle with low mood or feel alone and isolated, maybe try joining a club or society around something you enjoy – whether that's playing cards or practicing karate.
Another thing to consider is talking to your doctor, who will be able to help. This doesn't necessarily mean taking medication – there are a number of other services, talking therapy, cognitive behavioural therapy and mindfulness training, that have been used to successfully treat depression.
Stimulate your mind
You're never too old to learn a new skill – it's not just rewarding, it's good for your brain too. Whether it's mastering cryptic crosswords, learning how to knit or improving your chess game, brain-stretching tasks are beneficial for brain health. And if it's also a social activity, that's even better. Groups like University of the Third Age offer classes to help people to get out, have fun and socialise – all while developing new skills.
Sleep and rest
A great night's sleep can restore our energy and make us feel rejuvenated. But sleep is more than an opportunity to rest, it is also vital to the healthy function of our bodies and our brains. Getting too little quality sleep can increase the risk of illness, mental health problems and dementia.
Brain levels of amyloid (the protein that builds up in the brains of people with Alzheimer's) drop when we sleep, suggesting that getting enough sleep may help clear toxins, prevent protein accumulation and may help to reduce the risk of developing dementia.
The hometouch brain health programme
There's no 'magic bullet' for dodging dementia. But by living well and eating properly (and getting your ears checked!) you can address many of the avoidable risk factors for dementia – and boost the odds of living a long, healthy life. Find out how hometouch can help you live better for longer, with our new brain health programme.