How to Help an Elderly Parent Who Doesn't Want Care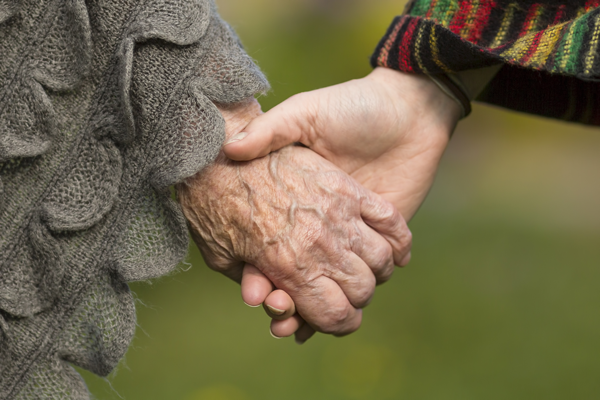 ---
With a little patience and understanding you can support your parent in choosing the right live in elder care, so they get the help they need and still retain their dignity and independence.
---
How to help an elderly parent who doesn't want care
It can be difficult when an elderly parent doesn't want care, especially when they need it. But by being patient and responding to their concerns you can ensure they get the care they need and still maintain their dignity.
Pride, fear or prejudice can all make someone unwilling to accept care. Although their concerns may be understandable, it can be frustrating and exhausting when you are the person who has to take up the slack.
How to begin
Start early
A slow, gentle introduction to live in elder care can be a good way of breaking down any barriers. The carer could begin just doing household chores, like cleaning, laundry or running errands. Your parent will be able to get to know and start to trust the carer. With an established personal relationship they may be more willing to accept support with self-care or other needs in the future.
Choose your language
The word carer may have negative associations in your parent's mind, implying that they are unable to look after themselves. Suggesting a personal assistant, housekeeper or home help to lend a hand around the house may be more successful.
Practical and positive
Instead of forcing the issue, emphasise the potential positives. Some help at home will give them more time to do the things they love. Getting the right support in place will help them maintain their independence at home for longer and prevent the need for residential care, so it can be a really positive step.
Respond to their concerns
Listen sensitively to their worries and try to reassure them. Are they frightened of having someone in their home, worried about theft or intrusion?
An agency such as HomeTouch will make sure that all references are checked and police and crime searches have been performed. But it may help if you're present for the first few care visits so that they become more relaxed, happy and confident with the carer.
Deal with denial
Growing older and finding that you are less able to cope with the daily activities of life can be very frightening and it is often easier to deny the problem than to admit the truth. Be honest; let them know that you're struggling to juggle everything, they may be happier to accept assistance if it's to help you out.
Offer some control
Encourage your parent to look at potential carers, consider what assistance they would prefer and invite them to be a part of the interview process. Being engaged from the beginning should make them more accepting.
Don't revert to past relationship roles
During discussions with your parents you might find that you slip into language you used when growing up. Parental frustrations can feel familiar, but it's important that you try and stay calm, positive and reassuring; slamming doors and shouting is unlikely to help. In this instance, it really is time for you to be the grown-up. If you need help in pitching the discussion, you can find some suggestions here.
The professionals know best
The older generation often has a high level of respect for doctors and healthcare staff. Recruiting someone from outside the family to suggest that support may be helpful might be less likely to fall on deaf ears. One of such methods is to hire a live in elder care service.
The right care can help your parent maintain their independence at home and stay safe and well. It can also allow the family to spend quality time together, so that you make the very best of your parent's twilight years.
Find out more: