How Heart Disease Affects Your Life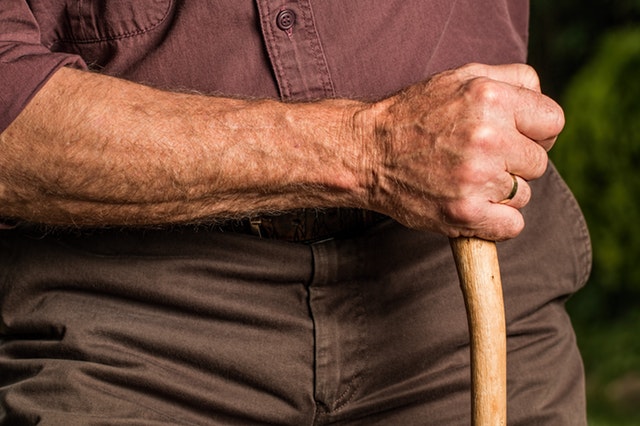 ---
Heart disease can affect your lifestyle, including what you eat, how you exercise, what activities you do and what holidays you take. However, many people are able to continue with their lives, improve their heart health and live a fulfilling life.
---
The effects of heart disease
The impact of heart disease will vary between individuals, depending on overall health and the extent of the damage. Living with a cardiac condition will involve coming to terms with the diagnosis, making lifestyle changes to protect the heart and working with the healthcare team to optimise treatment and control.
Knowing how heart disease affects your life will give you the chance to change to a healthier lifestyle. But what is a healthy lifestyle?
A healthy BMI
If you're overweight, try to lose a little. It's not about being skinny, just as close to 20-25 as possible. Being at an optimum weight really can help decrease your blood pressure and reduce the strain on your heart. So, if you're a little heavy then try and change your exercise and eating habits to get closer to that zone.
Diet right
Even if you're not reducing your weight, it's sensible to choose a healthy balanced diet to protect your cardiovascular system. The Mediterranean way of eating has enormous benefits for your heart and your health. Cut down on salt, saturated fats, sugar and processed food and focus on plenty of fresh fruit and vegetables, fish and lean meat, wholegrains and pulses, dairy and healthy fats from avocados, fish and nuts. For inspiration, have a look at the DASH diet.
Stop smoking
Smoking is one of the biggest risk factors for cardiovascular disease.
It damages the lining of your arteries so that fatty material can build-up and block the vessels. When the narrow blood vessels supplying the muscles of the heart are blocked you can get angina or a heart attack. Giving up smoking or decreasing the amount of second-hand smoke you inhale could be one of the greatest gifts you give your heart.
---
If you would like to learn more about heart disease; the history, causes, and the various treatments, see Heart Disease: A Deeper Dive
---
Safe activity
It's normal to be nervous and apprehensive about getting back to exercise when you've suffered a heart attack or been diagnosed with a cardiac condition. But living an active life will benefit your heart and your general wellbeing. it's recommended that you build up to a regular thirty minutes a day, but don't just go for the burn:
Talk to your doctor about safe levels of exercise.
Choose the right exercise. You don't need to join a gym or invest in loads of lycra; walking can be a great fitness boost because you can go at your own pace. Why not get together with friends for extra motivation, confidence and fun.
Stay comfortable. If you're unwell, exhausted or struggling to breathe, take it down a notch and go easier next time. You should always have enough puff to carry on a normal conversation.
Start by exercising for a short time at a low intensity and gradually build-up as you get fitter. For example, start walking around the house, then the garden, then a flat pavement. Only introduce hills and steps when you feel stronger and more confident.
Listen to your body and don't push it. If you're breathless, in pain or suffering palpitations, stop and rest immediately.
Be prepared. Keep your phone and your medication with you at times, just in case you need them.
Remember that sex is exercise too! It's safe to have sex but start slowly, keep any angina medication to hand and rest if you're experiencing pain or breathlessness.
Cardiac rehabilitation
If you, or a loved one are recovering from a heart attack and are nervous about exercise, ask your doctor about rehab. There are specially run programmes to support people in becoming active and increasing exercise levels post cardiac event.
Driving
Whether it's safe to get back behind the wheel will depend on your symptoms, your treatment and how well you've recovered. Talk to your doctor and check out the Driver and Vehicle Licensing Agency (DVLA) guidelines. Remember, you can be fined up to £1,000 if you don't let them know about a medical condition that could affect your driving.
Holidays
A relaxing break can be the perfect way to recuperate, but many people with heart disease are understandably worried about venturing far from home. Try and stay safe:
Check with your doctor. Make sure your heart condition is stable and well controlled and that it's safe to travel.

Avoid isolated areas. Always try to stay close to good healthcare centres so that you can get medical attention if you need it.

Take it easy. Don't overdo it, choose a relaxing holiday that won't be too challenging, unless you and your doctor are confident that you're back to full fitness.

Take an up-to-date list of all your medication and keep plenty of supplies in your hand luggage

, in case your suitcase goes missing.

Take enough medication to last throughout the holiday,

and a little extra in case of delays.

Take a medical letter to explain your drugs and any needles, pacemakers or other devices.

Make sure you have comprehensive insurance and that the provider is fully aware of your diagnosis.
The good news is, whether you're at home or abroad, you can continue to live well with heart disease.
If you or someone you know is facing a diagnosis of heart disease alone, it can be difficult to find the motivation to keep up with a healthy lifestyle. Isolation and loneliness can lead to depression, which can lead to poor medication adherence and disinclination to follow advised plans for diet and exercise. If you or a loved one is facing a diagnosis of heart disease alone, HomeTouch can help.
Our carers are on hand to provide a friendly face and a helping hand right through to more advanced care. They're available for a few hours a day to full time live in care. Whatever the requirements, we can help you to find the care and companionship you or your loved one needs to help them to live safely and happily in their own home.
If you're unsure about the prospect of care, that's ok. You can download our impartial guide to elderly care (which is applicable no matter the age of your loved one) and get to know the many options available. There's no harm in knowing more, and a carer might be able to provide you and your loved one with the support you need.
Find out more about heart disease: