How does a person die from dementia?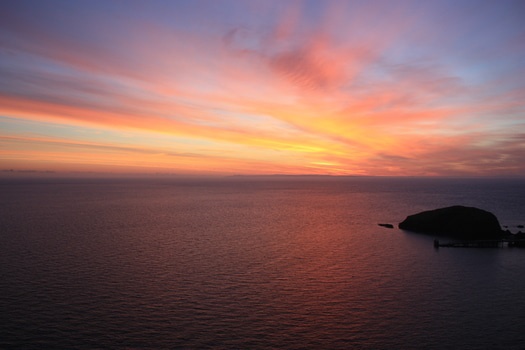 Can dementia kill? Alzheimer's disease doesn't just make you forgetful. It's a serious, progressive condition which is, eventually, terminal. Alzheimer's and other forms of dementia have now overtaken heart disease to become the leading cause of death in England and Wales.
The brain is responsible for more than thought, memory and understanding. It controls our bodily systems including breathing, circulation and digestion. Alzheimer's kills cells in the brain. This damage initially leads to problems remembering things and communicating effectively. However, with time the brain damage affects the whole body, leading to death. This can be from a number of causes:
Accidents and incidents
Dementia can affect people's ability to live safely and independently. Memory loss and problems with planning and performing complex tasks can increase the risk of accidents in the home and when out and about. Mobility, stability and spatial awareness can all be impaired, leading to an increased danger of falls and dangerous fractures.
Food and frailty
In the later stages of dementia, people struggle to eat well and stay healthy. They may find buying and preparing meals a challenge, go off their food and lose weight. Towards the end of the illness, they lose muscle control and may be unable to chew and swallow. Without nourishment, individuals can become frail and weak and at risk of falls, fractures and infections, which could lead to death.
Aspiration and infections
The brain controls our ability to co-ordinate swallowing and breathing. In end-stage dementia, this skill is lost. Your loved one may become dehydrated, or they may inhale food or fluids which can lead to choking and chest infections called aspiration pneumonias. These can be life-threatening.
Co-existing illnesses
Many people living with dementia also have other chronic conditions like heart disease, hypertension, diabetes and chronic respiratory disease. With Alzheimer's, it can be more challenging to look after your general health and wellbeing, so that complications associated with these conditions can become more likely.
Continence and self-care
Toileting and managing personal hygiene become more difficult as dementia develops. In the late stages, many people lose control of their bladder and their bowels. This increases the risk of urine infections which can cause delirium, increased confusion and falls. They can be deadly, especially in the frail elderly.
Skin ulcers
Alzheimer's leads to a progressive decline in physical as well as mental function. The muscles become stiff and your loved one will need help to move and manage all aspects of daily living. This can increase the risk of pressure sores and ulcers, which can become infected, putting the individual in danger.
In the late stages of Alzheimer's, individuals lose their ability to communicate and respond to the environment. The brain damage leads to the failure of body systems including the lungs, heart and digestion. Towards the end, people often need around-the-clock care to stay comfortable.
[xyz-ihs snippet="Adsense-Native-Ad"]
If a loved one has been diagnosed with dementia, this blog may seem upsetting, even overwhelming. Alzheimer's is a challenging condition from first diagnosis to the last days of life. But there can still be joy. With the right support and care in place you can help your loved one live well with dementia and to die with dignity. Find out more about our specialist dementia care.