Home Safety Without a Carer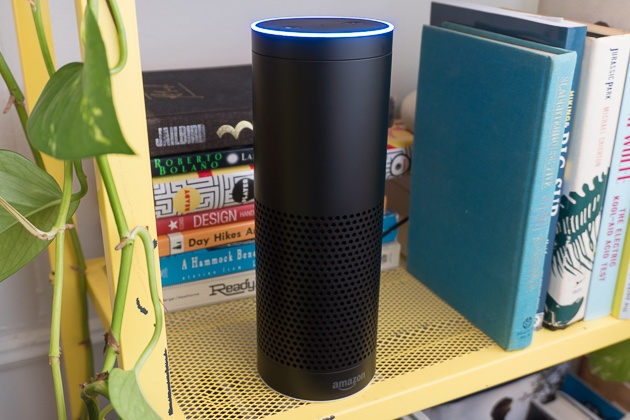 ---
Ensuring home safety can be difficult without a carer, but there are measures you can put in place while you decide on the right home care solution for you.
---
Home safety
Nothing is quite like a person being on hand to physically help. Whether it's cooking a meal, answering the door to strangers, or even switching off a light, a physical presence will bring more than technology ever can. However, if a human being isn't an option there are a lot of technological innovations that are doing their very best to provide a substitute.
.
Temperature actuated flow reducer
With lasting conditions that can compromise the nervous system, lowering reaction times or not prompting a reaction to dangerously high temperatures, and unsteadiness leading to an inability to move out of the way of hot water, scalding does become a problem in old age. A temperature actuated flow reducer can be attached to your loved one's shower to guarantee water temperature stays at a safe level.
Doorbell camera
Getting up to answer the door can put your loved one in danger of falls, or scams. Doorstep thieves and scam artists target the elderly for the very reason that they can't move very fast and can sometimes be easily swayed or overpowered. A doorbell camera is very easy to install and will give your loved one a visual of the person on the doorstep, so they will only have to answer the door for people they know or for expected deliveries. Some even have a microphone, so directions like "Please leave the package in the porch and I'll pick it up in a minute."
This will give your elderly loved one the opportunity to answer the door without rushing and potentially hurting themselves.
Smart burner
This amazing piece of tech helps to prevent cooking fires, which is one of the main causes of house fires in the UK. Electrical ovens can continue to heat pans until they exceed the heat needed to ignite oil. The smart burner fits onto any regular electrical hob and regulates the temperature, so that the heat never gets to such dangerous levels. This is ideal if your elderly relative is prone to putting something on the hob and leaving it, or if they're less able to respond to a cooking emergency.
Movement activated light bulb
Restlessness at night can lead to accidents, as poor lighting and bleary eyes cause trips and falls. With movement activated light bulbs, your elderly loved one can get the light they need without having to mess around with switches. This leaves them with the freedom to concentrate on getting up and moving safely.
Amazon Echo
Amazon Echo does more than just answer questions and tell jokes, it can now place emergency calls using nothing more than a voice command. So if your loved one has a fall or panic, all they have to do is ask their echo to call you or the emergency services, and it will do so. You can also do a "drop in" call, which means you can voice call without them having to answer the phone. This is perfect if you haven't heard from them in a while and want to check to make sure they're well.
If synced with Nest or Hive or Philips Hue, the Echo can also turn off lights on command. For elderly people who would otherwise have to cross a room and then re-negotiate it in the dark, this feature could be a life changer.
Nest camera
This measure isn't for the otherwise able. For the next step up from the Echo, you can physically keep an eye on your parents with Nest Cameras. If you're worried about your loved one's safety in the home, you could place cameras at strategic points around the house to physically see if they have had a fall, or if they're about to set the house on fire.
Netatmo
With security cameras, smart smoke alarms (which send alerts to your phone), and climate monitors that allow you to make sure your loved one's environment is as good as it can be, Netatmo offers quite a comprehensive service. They also provide tags for windows and doors so you can be notified when they're opened. This could make a huge difference if your parent is prone to wandering.
.
If you think your loved one isn't ready for a carer yet, but needs a little more support to stay safe in their home, these gadgets could provide the middle ground you require. It can be difficult to know when your elderly relative needs more support, and with some of these measures you can know when the time is right.
When that time comes, HomeTouch is here to help you find the right person for the job.
Posts that may interest you: