Helping Your Elderly Parent Give Up Driving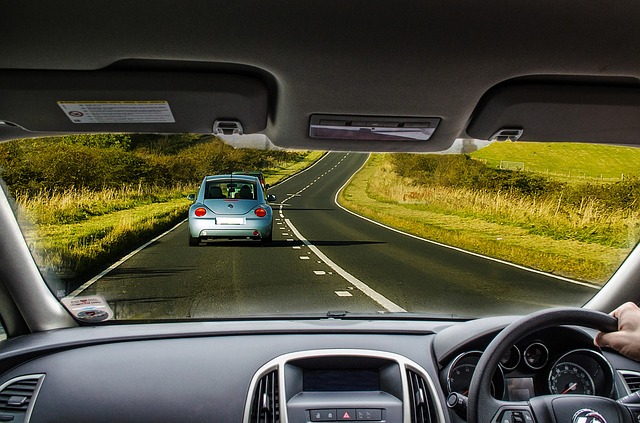 ---
Look for the signs and speak to a doctor, then discuss alternatives such as: online shopping, local taxi and chauffeur services, buss passes, and regular lifts.
---
How can you help your elderly parent give up driving?
Being able to drive a car means freedom and independence, so the thought of giving-up driving is not something most us want to consider.
However, this is a real possibility for elderly relatives, who may have to come to terms with the fact that it's now unsafe for them to drive.
There are two issues here:
How to tell if your elderly loved one is becoming a danger on the road
How to tell them that they are now a danger on the road
Is your elderly loved one a potential danger?
Medical indications
Advise your elderly parent to give up driving if they show signs of physical and/or mental impairment that is affecting their ability to do so. These physical impairments might include:
Arthritic hands, that may struggle to grip the steering wheel
Any condition that might cause dizziness, disorientation, or sudden fatigue, like MS or Parkinson's
Poor eyesight caused by cataracts or glaucoma
Dementia, causing forgetfulness that may inhibit their ability to drive, or confusion and distress if they suddenly forget why they're driving at all
In some cases your elderly loved one may be required to inform the DVLA of a medical condition. If they do not do this, then their doctor will have a statutory obligation to do so and it is vital that the correct processes are followed. But this situation isn't one that only affects the elderly, as there are common conditions that prevent people of all ages from driving. Conditions like epilepsy prevent the patient from driving for at least a year after their last epileptic event, and it might help your loved one to feel better about the situation if you point this out.
Other indications
When your parent learned to drive the roads were very different; for example, there were fewer cars, and the cars were incapable of going at the speeds now considered normal. Sometimes it's not a condition or doctor's order that raises the issue of no longer driving, but just the inevitable process of ageing.
Look out for:
Near-miss accidents
Scrapes to the paintwork
A change in posture when driving (if they are leaning further forward than they used to it may be because they can't see)
Driving very slowly (which might give them more time to react, but can force other drivers into dangerous situations)
Driving far too fast (potentially due to misreading the speedometer)
Tactful advice and gentle persuasion
Approach this subject in a tactful way, and gently introduce alternatives to driving:
Offer lifts
Get shopping for them or order food deliveries online
Arrange taxi services to get them to regular social gatherings
Broach the idea of a buss pass
Point out the money-saving benefits
Point out the social benefits – like being able to have a drink!
It is important that you encourage them to leave the house as much as possible, so these alternatives are vital. If the elderly parent lives in a rural area, they will be heavily dependent on their car as this is likely to be their only form of transport. Being unable to jump int he car can leave them housebound and at risk of loneliness and depression. Local taxi and chauffeur services can be organised and payments can often be made in advance. It's always worth scoping-out the alternatives.
Always bear in mind
Joys of motoring
Don't underestimate the effect this has on your elderly parent. After all, this is someone who has probably been driving most of his or her life and has an enviable safety record. This person has enjoyed the freedom of the open road, and the chance to visit places in this country and abroad.
Now they may face having to give up a favourite activity, maybe even the loss of their driving licence and all the associated benefits that it brings. This is a difficult and emotive subject for all concerned.
Older motorists are safer
Statistics from leading road safety charity www.brake.org.uk show that elderly people are safer drivers compared to younger motorists. Young men are particularly at risk due to their lack of experience and over-confidence in their driving abilities. Older drivers tend to be more careful and less inclined to break the speed limit.
However, if an elderly person is involved in a car accident they are more likely to suffer from serious injury and even death. Increasing physical and mental frailty combined with ever more busy roads means they are at higher risk of being involved in an accident.
Coping with a post-driving life
The transition from driving to a non-driving state takes some getting used to. It's a transition and it may be that your elderly loved one will embrace it. With any luck they'll be relieved to give up a part of their life that was beginning to cause stress. The likelihood is, however, that it may be a struggle. Be patient. It may be that you'll need to introduce the subject a few months before any resolution is reached.
The ability to drive is an important life skill and one that we prize highly so the loss of this could be a huge blow to their confidence and self-esteem. During the transition, make sure you're communicating well so that they feel taken care of, and you know if they're lonely or struggling in any way.
---
Read more about helping elderly parents: