Help with incontinence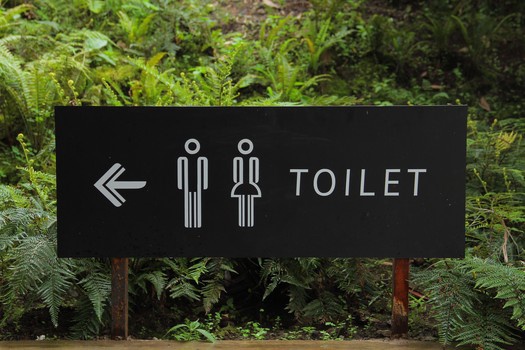 Help with incontinence
Dealing with incontinence can be difficult and distressing. The good news is that there is support available to keep your loved one clean and comfortable.
---

Incontinence is one of the last taboos subjects. It often causes shame and embarrassment, which can prevent people accessing the help and support they need.

---
However, incontinence is actually very common with as many as one in four people experiencing problems with bladder control at some time and ten percent struggling with bowel continence.
When you are caring for someone with continence issues, it can be difficult and demanding. Keeping them clean and comfortable can be a challenge and it can be exhausting keeping up with the laundry and clothing demands.
If they are alert and aware, your loved one may feel awkward and ashamed, which can pile on the stress for both of you. Don't panic, you are not alone, there is help out there.
Check it out
There are a huge number of different causes of incontinence, many of which can be effectively treated.
So, the first thing to do when continence becomes an issue, is to see the GP.
Prostate problems, prolapse, infections, constipation and medications can all affect bowel or bladder control, so see the doctor for assessment and advice.
Dementia and incontinence
As many as seven in ten people with Alzheimer's will develop continence problems at some stage.
However, that doesn't mean you should assume that it's simply a result of your loved one's disease. Urinary tract infections, constipation and prostate enlargement are all common in people with dementia and could be causing the incontinence.
---

It's vital that any new symptoms are checked out by a healthcare professional.

---
Continence problems towards the end of life
When someone is close to the end of life, they may be unable to control the function of their bladder and bowels and become incontinent.
This can be distressing and difficult to deal with when you are already struggling with the emotional strain of caring for a loved one who is reaching the end of their days.
There is lots of help available, speak to your GP, Macmillan nurse or palliative care team.
Incontinence and complex care needs
Incontinence is common in multiple sclerosis and other neurodegenerative conditions. In MS, damage to the sheath protecting the nerves can affect the function of the bladder and lead to a loss of control.
The bladder can either become lazy or overactive, causing leaking, discomfort and problems passing urine.
The good news is that there are continence services are available across the country. Contact an MS specialist nurse for guidance and support, they may recommend medication or products to ease discomfort.
Plenty of protection
Speak to your GP, they can put you in touch with a local district nurse who should be able to get bed covers and special pads designed to absorb any leaks. These should really help minimize the amount of washing you have to do.
The pads are better for your loved one too, the material is designed to wick fluid away, so that their skin isn't damp, uncomfortable and at risk of rashes and sores.
Practical matters
---

Sometimes the health experts may recommend that a catheter is inserted into the bladder to drain the urine into a bag. This may seem intimidating, but a catheter should make life a little easier.

---
You'll be taught exactly how to empty the bag and keep everything clean and the district nurse or GP should answer any questions or queries you have.
Continence Services
You can self-refer to specialist private continence support, check out the Bladder and Bowel Foundation for information on services in your area.
A helping hand
Think about getting a little extra help. Caregivers can be employed to come into the home and offer practical support.
There are specialist carers with the training and experience to assist with catheters and all continence issues. You can either work together to share the strain, or you could take the chance to get a proper rest to recharge your batteries.
You should return to caring with more energy and enthusiasm and the relationship with your loved one will be stronger as a result.