Heart Attack In Women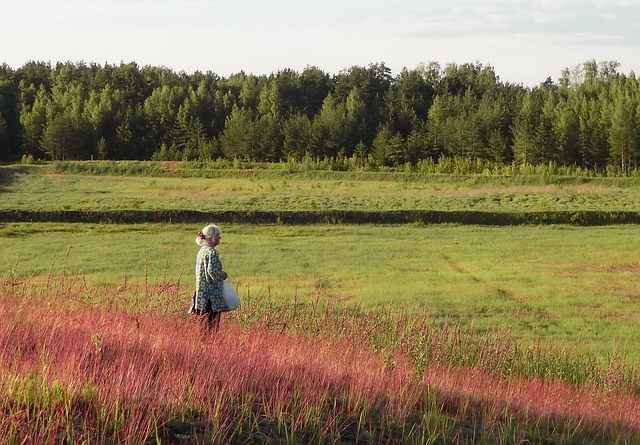 Women often experience a heart attack in a different way to men, which often means they go untreated for longer.
What is a heart attack?
When you think of a heart attack you may imagine someone clutching their chest and collapsing to the ground. However, the symptoms can vary enormously from person to person and women are more likely to have an experience that is very different from the classic cardiac pain.
A male problem?
Heart disease is more common in men because female hormones offer some protection before the menopause. But coronary artery disease is far from a man's problem. Heart disease is the second biggest killer of women in this country after Alzheimer's and dementia. Every year, heart disease kills more than twice as many women as breast cancer, with 186 women going into hospital with a heart attack every single day.
---
If you would like to learn more about heart disease; the history, causes, and the various treatments, see Heart Disease: A Deeper Dive
---
Heart attack in women
Too many people think of heart attacks as being reserved for overweight, overwrought men. Yes, they are at risk but so are women. Part of the problem is the fact that women's symptoms may not be as clear cut. Professor David Newby from the British Heart Foundation said: "There is some evidence that women's symptoms are more likely to vary from 'classic' chest pain, and we know that women are less likely to seek medical attention and treatment."
Who is at risk?
No one is immune to the dangers of heart disease, but women who are still having their periods are less vulnerable. It's more important to consider your heart health and have regular check-ups to identify high blood-pressure, diabetes and high cholesterol if:
You are over forty, especially if you have been through the menopause

You have a family history of cardiovascular disease, for example if a close male relative was under 55 when they were diagnosed with cardiovascular disease or a close female relative was under 65

You have diabetes

You smoke

You have raised blood pressure

You had high blood pressure or diabetes during pregnancy

You are inactive

You have had recurrent problems with stress and depression
Spotting the signs
It is only by increasing awareness amongst women that we can help maintain heart health and save lives. The signs of a heart attack in women can include:
Chest pain, this can be crushing, a feeling of heaviness or just a pressure. The feelings may often be subtler than they are in men and more women experience symptoms that are unrelated to pain in the chest.

Pain, tightness or aching in the neck, jaw or shoulder

Discomfort in the upper back or tummy.

Shortness of breath

An ache or pain in the arm, this is classically in the left arm but can be in either, or both arms

Sickness and nausea

Sweating and clamminess

Feeling faint, lightheaded or dizzy

Exhaustion and fatigue
Why is there a difference?
Women tend to develop a different pattern of vascular disease than men. Blockages can build-up in the small vessels of the heart as well as in the major arteries.
Women often wait too long before calling an ambulance, which means essential clot-busting therapy is delayed. Sadly, this increases the risk of heart injury and death. With rapid treatment, blood flow to the heart muscle can be restored before irreversible damage is done. Which is a great reason to think about your heart and call 999 if you are worried.
If you or someone you know is facing a diagnosis of heart disease alone, it can be difficult to find the motivation to keep up with a healthy lifestyle. Isolation and loneliness can lead to depression, which can lead to poor medication adherence and disinclination to follow advised plans for diet and exercise. If you or a loved one is facing a diagnosis of heart disease alone, HomeTouch can help.
Our carers are on hand to provide a friendly face and a helping hand right through to more advanced care. They're available for a few hours a day to full time live in care. Whatever the requirements, we can help you to find the care and companionship you or your loved one needs to help them to live safely and happily in their own home.
If you're unsure about the prospect of care, that's ok. You can download our impartial guide to elderly care (which is applicable no matter the age of your loved one) and get to know the many options available. There's no harm in knowing more, and a carer might be able to provide you and your loved one with the support you need.
---
Find out more: