Flu Jab For The Elderly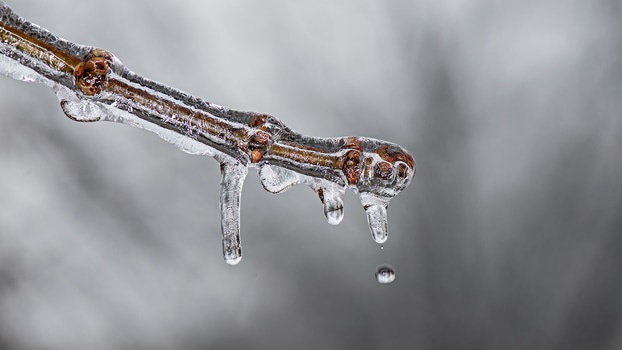 ---
Flu can spread around like wildfire in the winter. It's more than just a cough and cold, in the vulnerable it can lead to hospitalisation, disability and sadly death.
---
Why it's important to book a flu jab
The elderly and infirm are particularly at risk of contracting the flu virus, so now's the time get protected and book the vaccination.
The temperature's dropped and the Met Office has warned that we're in for a chilly start to the winter. It's time to dig out those thermals and think about protection from winter bugs and viruses.
What is flu?
Flu is an incredibly infectious condition, caused by a number of different influenza viruses, that can leave you feeling drained and debilitated.
Whereas a cold gradually builds, with symptoms of a runny nose, sore throat and a cough, the flu hits you like a thunder bolt.
---
The symptoms come on quickly, you'll feel feverish or shivery, may have a headache, muscular aches and utter exhaustion.
---
If you're fit and well, although you may need a few days in bed, you can usually bounce back from a bout of influenza. But for people who are already weak or unwell, the disease can have serious consequences.
Flu can make existing medical conditions worse and can lead to bronchitis and pneumonia. Sadly, every year people die after contracting the flu virus.
Coughs and sneezes spread diseases
The flu virus is spread in droplets in the saliva, so whenever someone sneezes or splutters they can spray tiny particles of the virus everywhere. These can be breathed in, or lurk on surfaces waiting to be picked up by a passing hand.
You can help prevent this by covering your mouth and nose when you cough or sneeze. It's not just polite, it's keeping those viruses in check. Wash your hands frequently, or if you can't get to a sink, a bug-busting hand gel is a good alternative.
But the single best way to prevent the flu is to get the vaccination, NOW, in the autumn before the flu season really gets going.
The flu and caring
It's not just the elderly and the ill who should be protected, carers should also think about their own health and wellbeing. Additionally, by looking after yourself, you'll be better able to help those you love.
The government has this message:
---
"By having the vaccination, paid and unpaid carers will reduce their chances of getting flu and spreading it to people who they care for. They can then continue to help those they look after."
---
The flu vaccination
There are lots of different flu viruses and each year different strains appear.
The vaccine aims to protect against all the ones that are predicted to be present, usually three or four different types.
There's always a danger that the virus may change, but over the last ten years, the vaccination has done a pretty good job of protecting the vulnerable.
It only lasts around six months, so even if you had the jab last year, you'll need it again this season. It's also important to be aware that having the flu already will not make you immune, there's always another strain ready to attack.
I've called it a jab, but actually the vaccination can be given by injection or by a nasal spray. The good news is that side effects are usually mild, you may get some minor flu-like symptoms after the nasal vaccine, a runny nose, headache and tiredness, but these will pass. After the jab, your arm may be a little sore and you may get a slight fever and muscle aches in a couple of days.
Who should consider having a flu vaccination?
---
The truth is that the flu can hit anyone and everyone.
---
However, some people are more at risk of severe and debilitating infection. Book a free vaccination for yourself and anyone in your family that ticks one of these boxes, and you'll be glad in a month or so, when the bugs start to bite.
Everyone aged 65 years or over
People living in a residential or nursing home
Carers for older or disabled individuals
People who are seriously overweight or obese
A household contact of someone whose immune system is compromised through illness or treatment with steroids and anti-cancer drugs
Health and social care workers
Women who are pregnant
People with existing illnesses and long-term health concerns. These include: diabetes, heart disease and breathing problems such as asthma and chronic obstructive pulmonary disease. It also should be given to those with kidney and liver conditions, anyone with decreased immunity, those with neurological conditions such as multiple sclerosis, Parkinson's or cerebral palsy and anyone who has had a stroke or a mini stroke or transient ischaemic attack (TIA)
Anyone who has had their spleen removed or who has problems with their spleen
So don't wait until there's an outbreak, get on the phone and book an appointment with your GP or practice nurse now. You can help ensure that you and all the people you love stay well this winter.
Find out more about flu jabs for carers: