Exercise for elderly and mobility-impaired people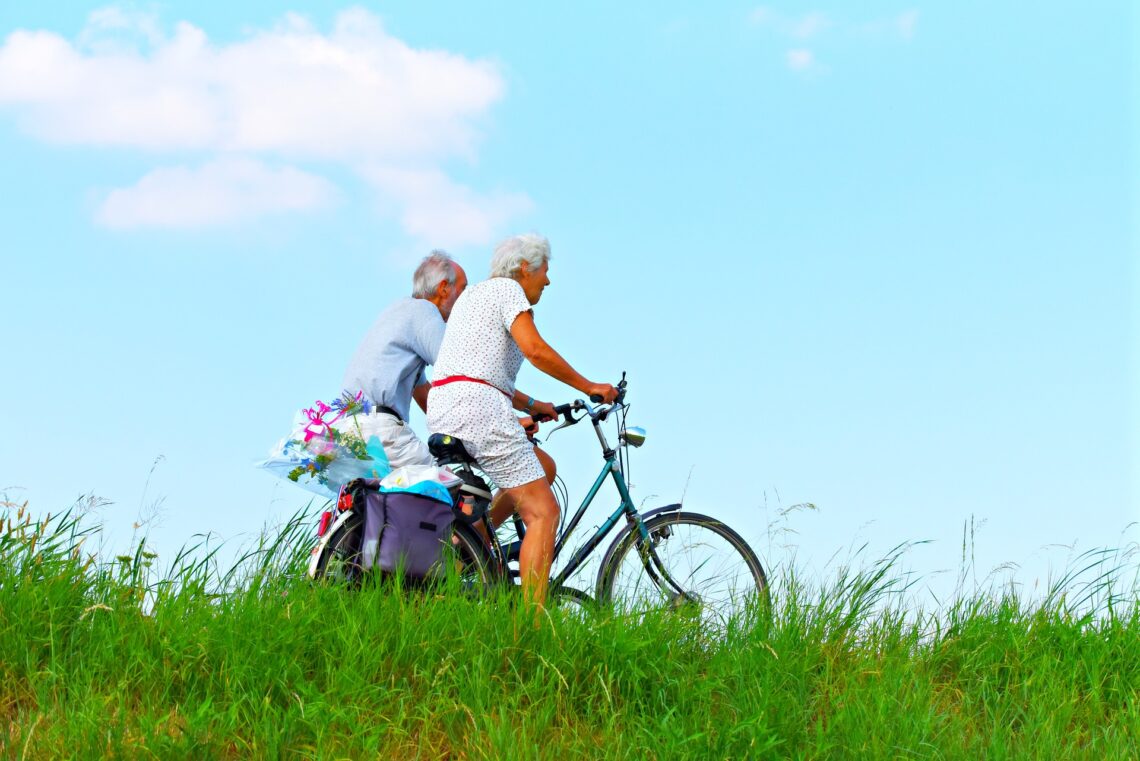 So many magazines, TV programmes and newspapers tell us that physical activity is vital for our health and wellbeing. The problem is that disease, disability and dementia can make it difficult to exercise. However, you can live an active life without jogging or going to the gym.
Why is exercise for the elderly important?
Regular exercise can protect against obesity and chronic conditions such as high blood pressure, heart disease and type 2 diabetes. Research shows that activity can also protect us against stress, anxiety and depression so that you feel better physically and emotionally. What's good for the body is also good for the mind.
That's not the extent of the brain health benefits of getting active. Exercise may also help prevent dementia. Experts from Cambridge University have found that just an hour of exercise a week may cut the risk of developing Alzheimer's disease by nearly half. Physical activity can also benefit people with dementia, improving their mood, their mobility and their daily routines.
The problem is that less than one in five people over 65 do enough exercise. It's understandable – impaired mobility, fear of accidents and injury, and chronic illness can make it hard. But there are ways to stay active. We've taken a look at some of the best exercises for elderly and mobility-impaired people.
What sort of exercise?
There are three types of exercise that can make a difference to your health: aerobic activities like brisk walking, dancing or swimming, strength or resistance training and exercises that boost flexibility and balance.
If your mobility is affected, talk to your doctor or practice nurse about an activity that is safe for you. There may be exercise classes, swimming sessions or physiotherapy advice available to help you build up your activity safely.
Easy exercises for older people
You don't have to run a marathon to benefit from exercise. If you've been inactive for a while, start small. Ask yourself what you can manage, and get a friend or family member to help out at the beginning.
Maybe on the first day you'll just walk across the room, then the next day you can build on that. If you're chair bound, practise air punching. Increase the speed and time as you gain confidence and fitness. The aim is to get a little out of breath – but not so much that you feel unwell, in pain or dizzy.
Resistance training
Resistance doesn't have to mean weight machines and dumb-bells. Your own body weight can be used to build strength and increase power whether you're in a chair or able to move around.
Squatting exercises can increase hip flexibility and improve both your mobility and your ability to stand from a seated position. If you're a little wobbly, hold onto a chair for stability.
If you're in a wheelchair you can exercise in a sitting position. Make sure you're sitting upright and pull in your tummy muscles to support your posture. Your knees should be at 90 degrees, and the brakes should be securely on, to prevent any accidents.
Depending on the type of wheelchair you use, your chest and arms could get lots of action, pushing the wheels. These muscles can become tight and painful, so stretch out regularly to maintain mobility and comfort. However, some of the back and shoulder muscles can get neglected and become weaker, working on these can prevent injury.
Pull-ups can work these muscles; but you'll need some support and guidance to ensure safety. Many gyms have equipment that's adapted for wheelchair users. Alternatively, resistance bands can be useful for exercising at home. Attach them to a firm fixed point like a piece of furniture or doorknob. Then use the bands to perform pull-downs, rotations of the shoulders, and extension exercises to strengthen the arms and legs.
Swimming for older people
If you can't stand or have significant joint pain, working out in water can help. The water supports your weight so that you can move more easily. You don't have to swim lengths, walking or jogging in the shallow end, aqua-aerobics and standing squats, kicks and other movements can help mobilise your joints and get your heart pumping.
Flexible benefits
Tai chi, pilates and yoga can improve flexibility and core strength and reduce the risk of falling. The exercises and poses can be adapted for people with all levels of physical mobility. Chair yoga or tai chi can be perfect for people with injuries or chronic conditions like arthritis, respiratory disease and stroke. Check out day centres or leisure centres in your area for classes.
Try and make activity part of your daily routine, if you keep going you'll build strength and notice real benefits.