Employing a Carer Privately for Live in Personal Care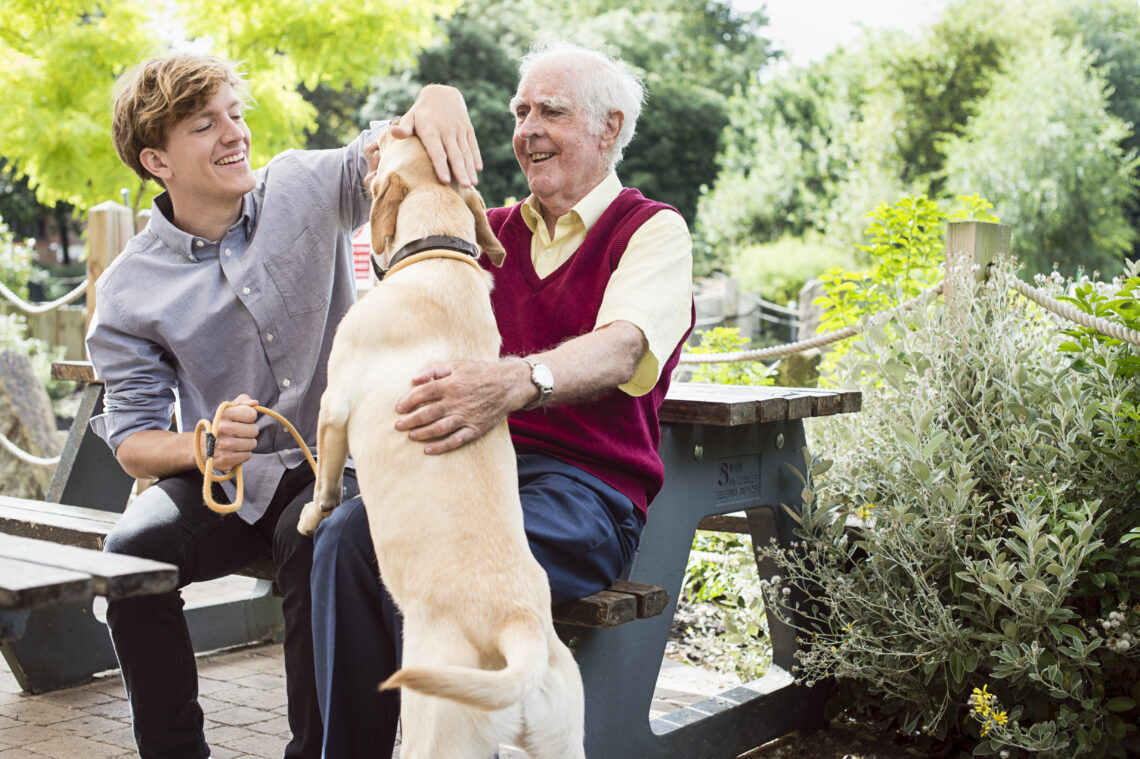 ---
Employing a carer or personal assistant can help your loved one live independently at home. However if you decide to find live in personal care privately there is a lot to consider.
---
What can a carer do?
A carer or personal assistant can offer your loved one the support they need to lead as independent a life as possible in their own home. From shopping and cleaning, to bathing or overnight supervision, they can provide a helping hand. Assistance can range from just a few hours to full time helpers that live-in.
Before you look for a carer, it's important to work out how much help you need, when it would be most beneficial, how much you can afford and if any financial assistance is available. This way you can find the people with the right skills and experience to meet your family's needs.
How to finalise a contract with a carer
There are a number of options when employing a carer privately: you could use a care agency, find someone privately or use an introductory agency. There are pros and cons to all methods, and by weighing them up you can find the right live in personal care for you.
Homecare agency:
For many, this option can seem a lot less complicated. The agency will take care of a lot of the hassle, like handling payments, taxes and insurance. They'll perform police checks and follow up references. The agency should check and monitor quality of care.
The downside is you don't have the same level of control and choice. You may find that it's not always the same carer coming into your home.
The extra work performed by these agencies also adds significantly to the costs, you should allow between £5 and £10 extra per hour for an agency carer, depending on your care requirements where you live.
Finding a private carer:
Advertising privately to recruit a carer is very flexible and can be much cheaper. It gives you a high level of control over who cares for your loved one and what tasks they do. However it also turns you into an employer, with all the legal and financial responsibilities involved.
You will need to provide an employment contract, pay National Insurance, holiday and statutory sick pay and employer's liability insurance and may have to provide a pension.
Remember that if the private carer is sick, you will have to source or provide back-up cover.
Unless you already know a suitable person (perhaps through the council or personal contact with an existing carer) you'll need to interview and carry out safety checks and you won't be able to pay a friend or family member unless they are officially registered as a carer.
Introductory agencies:
---
Introductory agencies are great alternative when it comes to live in personal care. They occupy a middle ground between these two alternatives, allowing you to choose the right caregiver, without having to take on all the responsibility for safety checks and administration.
---
Carers for HomeTouch are all vetted and work on a self-employed basis. This means they manage their own taxes and have their own insurance cover.
The rates and care delivery is up to you and the caregiver, which offers a living wage but also keeps care affordable. As carers work on a self-employed basis and there is no statutory requirement to pay Employer's National Insurance.
The agency manages all the checks necessary; this includes DBS (a survey of criminal records to see if an individual is barred from working with children or in health care), references and managing contracts.
Introductory agencies also provide back-up cover in case of sickness or holiday.
What to look for
You are searching for the right person for your needs, so be absolutely honest about the intensity and length of live in personal care required and clear about time off and holidays.
Look at a carer's background and references. Consider their experience as well as their training. There are various common care qualifications you might look for as well as NVQ qualifications or nursing backgrounds.
However, it's how the caregiver interacts with your loved one that is essential, so always run a trial shift to see how the carer works, and the rapport they share.
The right caregivers can help your loved one can maintain their dignity and independence in their own home for as long as possible.