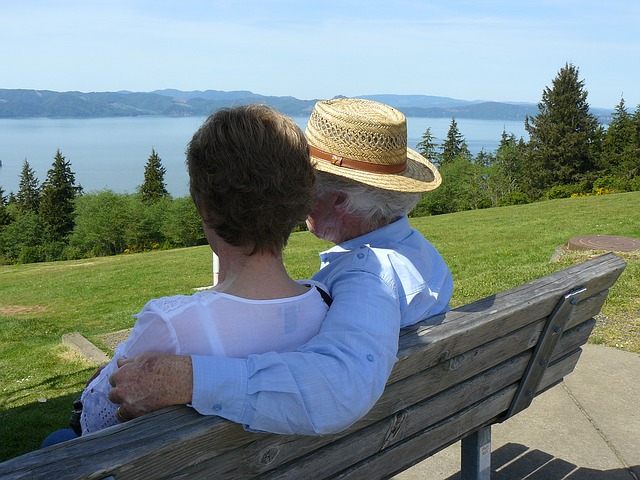 ---
6 tips that can help you to cope if an elderly parent refuses help, including different approaches to care, giving back control, and light-touch tech solutions.
---
How to move forward if an elderly parent refuses help
The slow realisation that your elderly parent needs more home help and closer monitoring can be a difficult and wrenching process filled with emotional challenges and practical implications. Aside from wondering what caused the decline in health, one of the greatest challenges is addressing a resistance to accept help. For many older people, particularly those who have lived independently their whole lives, accepting intrusions such as
daily visits from a carer
or wearing a personal alarm can feel both humiliating and unnecessary. From your loved one's point of view, they might still be very capable of living on their own. For an adult child, it can be hard to not feel exasperated at what may appear to be a case of total denial. Unfortunately, a combination of sensory deficits, closely guarded independence and pre-existing personality traits, can combine to create a full-fledged standoff. What's happening at this point is a power-flip.
---
Your parent was always in a position of authority, providing care for you, and now the tables have turned. This transition will inevitably cause friction.
---
So what steps can you take to address this problem?
1. Make a rational diagnosis of the problem
First of all, understand what is causing the reluctance to seek help in logical and objective terms. It can be a perfectly legitimate response for your parent not to accept support in certain areas of their life, especially where privacy and dignity are valued. Remember that care can be introduced slowly. There are lots of devices and gadgets available that can help your loved one to use the bathroom and get dressed on their own, which means that initially a carer could be brought in just to help around the house and provide company. After some time has passed it might then be easier to increase the care provided. Find out more:
Top Gadgets for Self Care
2. Understand their fears and anxieties
Your elderly parent will likely have deeply-held worries about their circumstances and may be terrified at the thought of losing their home or needing residential care.
However, if these beliefs extend to full-blown paranoia without a basis in reality, then consider whether the home environment may be contributing to this. Poor lighting, clutter or bad noise insulation can all make the situation worse. Help them to improve their home and clearly communicate that in doing so you're helping them to stay put.
Find out more:
9 Elderly Care Tips to Stay Safe At Home
3. Give them back some control
For those of us who have stubborn parents, don't get into a battle. Keep conversations about care positive. You can also involve them in the decision making process. Discuss their care options, listen to their concerns, and reassure them that if they don't get on with a carer, they won't be forced to put up with them. With services like 
hometouch
, you can view the profiles of carers before messaging them, so it might be worth going through them together. This involvement can help them to accept the next phase of their lives, without making them feel like decisions are bing made for them. Find out more:
How Do I Tell My Elderly Parent They Need Help?
4. Be aware of stigmatising effects of elderly care
A notable point is that many personal alarm devices can be stigmatising and actually worsen the problem they were designed to solve. For instance, surveys have shown that many older people do not wish to invite people to their homes if they wear a pendant, as they're worried about how they'll be perceived. This can reinforce
social isolation
. In this technological age there are many solutions. Discreet voice-activated devices can be placed in the corner of a room, allowing your loved one to call for help or even auto-dial the emergency services without having to wear their vulnerability around their neck. Find out more:
Home Safety Without a Carer
5. Be realistic about the risks
No doubt you will have had sleepless nights worrying about your elderly parent having a fall and being found after three days without anyone noticing. But ask yourself how realistic this is.
How To Set Up a Caregiving Schedule
6. Accept that some carers may not be appropriate
What kind of people has your loved one socialised with over the course of their life? What do they enjoy talking about? Care is about being able to connect on a personal level, it's about building a trusting relationship. At hometouch we understand this, which is why our carer profiles come with a section about their personal interests. That way you know ahead of time if the carer shares your loved one's passion for jazz music or baking. Whichever service you choose, it's important to hold a trial session before committing long term. This will allow you and your loved one to find out whether or not it's a good fit. Let's face it, you wouldn't marry a person without dating them first, and a carer client relationship can be very intimate.
Find out more caring for a parent: