Cancer Care At Home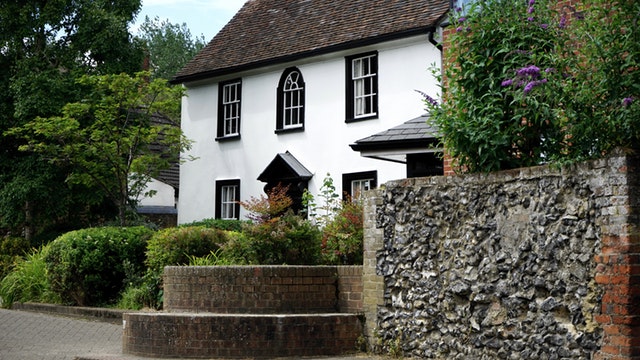 ---
Having cancer care at home can involve medication management, home alterations, changing standards of home cleanliness, and ensuring a healthy diet. Find out more about the simple things you can do to make a big difference…
---
Caring for an elderly relative with cancer
Following cancer treatment, many people prefer to rest and recuperate at home, close to friends and loved ones. The idea of caring for a seriously ill parent can be intimidating but you are not alone.
Whether the cancer is incurable or has been successfully treated, your parent should be supported to return home safely. A palliative or post-discharge care team or your GP and district nurse should help coordinate the healthcare assistance they need. There are also a number of practical things you can do to make the transition from hospital to home as safe and smooth as possible.
Medical matters
Your parent should be given all the medications they need on discharge from hospital. If they are taking lots of drugs, it can get confusing. Ask their doctor or the local pharmacy for a box with clearly labelled compartments, known as a dosette box (or pill sorter), to make it easier to see what's due and when.
Home alterations
Before your parent returns home, think about any changes that could make life safer and a little easier. An occupational therapist can be a great source of guidance. They can assess your loved one's level of function and check whether the house is safe for them. For many people, a few small adaptations can make a big difference. Think about:
Handrails in the bathroom

Repurposing a downstairs room as a bedroom

Clearing out occasional tables, stools and clutter to make it easier to get around

Reducing the risk of tripping by removing rugs, tidying away loose cables and increasing the brightness of bulbs

Borrowing a bed or mattress that will reduce the risk of pressure sores
If the home layout makes things tricky, there can still be ways of making a difference.
Installing a toilet or bathroom downstairs or adding a stair-lift can be expensive and time consuming but could mean that your parent can stay in the home that they love. There may be financial help available, so ask the OT or local social services for information about eligibility and assistance in putting in a claim.
Room for recovery
Make sure your parent's bedroom is ready before you plan discharge. Don't feel stuck to using their old room, think about the home lay-out and the best way to use the space; a living room, study or dining room could be adapted into a comfortable recovery room. If your loved one has problems with mobility, a room near a bathroom or an easily accessible room on the ground floor can be a good idea.
Ensure there's space all around the bed for access and room to mobilise on a frame if necessary. A sturdy side table can keep personal items close at hand and a triangular pillow can help them sit up comfortably. Ask if they'd like a TV, laptop or Kindle to stay entertained and in-touch.
Health and hygiene
Following cancer treatment your parent may be frail and vulnerable to infection, especially if they're having chemotherapy. Make sure the house is clean and buy in hand-wash and antibac gels so that visitors don't spread diseases.
Healing meals
A serious illness can leave your loved one weak. A healthy balanced diet rich in micronutrients can help them regain strength. Unless your doctor says otherwise, there's no need for a strict nutritional regime. Instead focus on plenty of fresh fruit and vegetables, protein from fish, meat, pulses and eggs, calcium from dairy produce and healthy fats from nuts, seeds and avocado and wholegrain carbohydrates to boost their energy and keep their bowels regular.
Care for yourself
Caring twenty-four hours can be exhausting physically and emotionally. Many carers focus all their attention on their loved one and feel guilty about taking time off. However, carer burn-out is a real problem and can lead to long-term illnesses.
Rest and respite is essential for your physical and mental health and it's good for your parent too. With time out, you can ensure you stay fit and strong enough to continue to care effectively. Consider arranging respite care for your parent at a residential or nursing home, hospice or day care or think about employing home caregivers to offer support.
Care at home
Carers can come into the home to help with chores, support your parent and share the strain. They can help with personal care including bathing, getting dressed, toileting and moving from bed to chair. Specialist carers can also support with complex health needs like tube-feeding, incontinence issues, ventilation and stoma management.
Carers can offer regular respite, a few hours of support or around-the-clock live-in care, according to your parent's needs. Talk to the healthcare team and social services about the options available. Your parent may be assessed for NHS continuing healthcare, which is a fully-funded package of care, given over an extended period to meet their health needs.
Find out more on:
Find out more: