Brits Underestimate the Cost of Care By 62%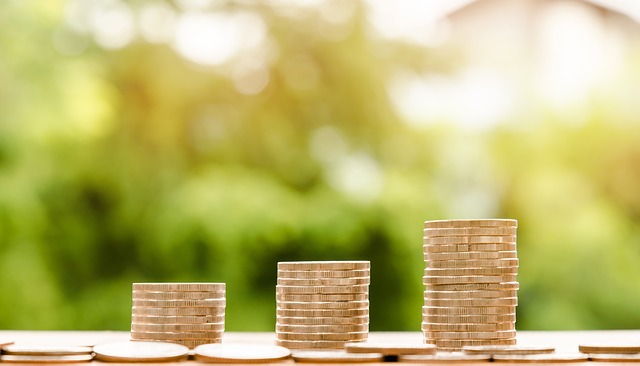 ---
A survey of more than 2000 people reveals the lack of information available about the cost of care, leading to those in need facing financial difficulty completely unprepared.
---
Brits underestimate costs of residential care by 62%
6 in 10 have not put in place any preparations for caring for a loved one, and just 7% have discussed care plans with their relatives

More than a third of Brits would prefer a live in carer for a relative, but over 1 in 10 are unaware this is even an option

2 in 5 would not even consider putting a relative into a care home
.
On the 14th of September 2017, Hometouch revealed the results of a survey of over 2000 people's views on the cost of elderly care in the UK. With recent estimates indicating an additional 353,000 people in the UK aged 65 or over will have substantial care needs by 2025, the issue is more pressing than it has ever been.
As public sector care availability is being constantly restricted, the cost of care is often falling on the individuals and their families. It's therefore concerning that the British public underestimate the cost of residential care by an average of 62%, and 34% are completely unaware of general care costs. The average person estimated the weekly cost of residential care to be just £377, when the reality is often over £1000 per week.
Even more concerning is the fact that 65% admitted they haven't put any financial preparations in place for their loved one's care. With only 7% able to say that they've discussed care plans with their family members, the survey reveals a general reluctance to face up to the inevitable frailties of old age.
When it comes to the different types of care available, many British people are suspicious. The CQC (Care Quality Commission) deemed 32% of residential care homes inadequate or in need of improvement. With this in mind it's not surprising that 45% of survey responders do not trust the quality of care homes in the UK. 39% said that they wouldn't even consider putting a family member into a home, and 50% put this down to a lack of trust in others looking after family members.
The survey revealed that more than a quarter of Britons would prefer a live in carer to residential care. However, 12% were unaware that live in care is an option.
.
Dr Jamie Wilson, CEO and founder of HomeTouch, the UK's leading online service for finding home care, says:
The findings show just how unprepared and uninformed we are about caring for elderly relatives. Care can be an emotive topic and one that many of us understandably resist but it is best to explore options early and discuss them with your loved ones if you can.

There are many routes out there and new services now offer affordable options for home care that let people stay safe and happy in their own homes, while reducing the burden on the NHS.
Hometouch is the most advanced online service for finding and retaining in-home carers for elderly people across the UK. It uses technology to match customers with local and live-in carers who have the experience, skills and qualifications to suit the specific needs of their customers. Hometouch carers have detailed profiles, with reviews and video testimonials that highlight specialised skills and characteristics. Bypassing the agency model, carers using Hometouch are paid 75% above the average wage for carers working in the UK.
Sandy Maher, carer with HomeTouch says:
Working as a self employed carer I am happier and earn better wages than I did when I was working at a care home or through an agency. My clients and I choose each other and we negotiate my hours and rates, resulting in great long term relationships and everyone being happy with the arrangement. By having an online profile, I am able to promote myself and find great job satisfaction working with the elderly.
.
HomeTouch offers a solution to the elderly care crisis currently facing the UK, and we also work hard to provide the impartial advice people so clearly need to make the best decision for their family.
Find out more: